Will 'Spider-Man 3' Be the First Marvel Movie to Introduce a Gay Character Into the MCU?
Now that Marvel has inked a new deal with Sony to develop a third Spider-Man film, fans are excited to see what the studio comes up with for the web-slinger's next adventure. There are plenty of directions Marvel could take in Tom Holland's third stand-alone project, and fans are hopeful that the movie is more inclusive than ever. What are the chances that Spider-Man 3 is the first film in the Marvel Cinematic Universe to feature an openly gay superhero?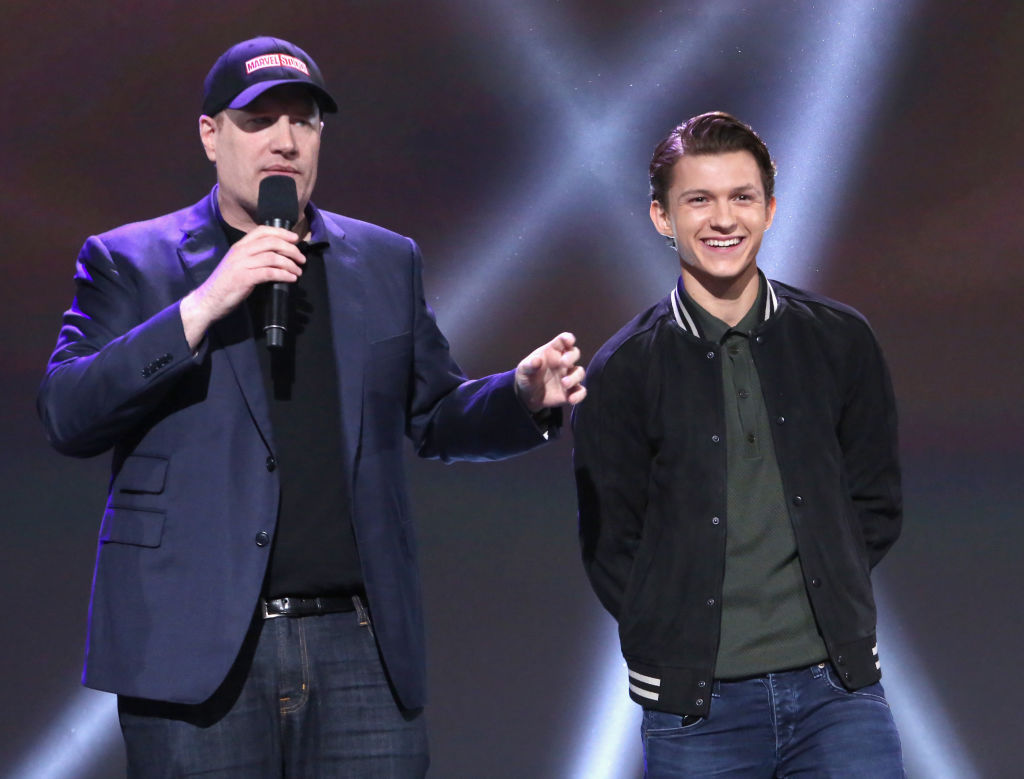 Disney looks to become more inclusive
Over the past few years, Disney has done a good job being more inclusive. Following the success of Black Panther and Captain America, the studio seems determined to explore any viable market in the movie industry.
As Marvel heads into Phase 4 of the MCU, there has been a lot of talk about the first openly gay character being introduced. There are several upcoming projects where that could happen. But the closest movie on everybody's radar is Spider-Man 3, which is due out in 2021.
Captain Marvel 2 could also feature a gay superhero, and Thor: Love and Thunder is expected to explore Valkyrie's (Tessa Thompson) bi-sexuality in a big way. Both of those movies, however, are not due to hit theaters until after Spider-Man 3.
That said, it is surprising that Marvel has not had more LGBTQ representation in its films. The good news is that the studio is interested in being more inclusive, so we should see some major inroads in Phase 4 and beyond.
Which gay character might appear in 'Spider-Man 3'?
Marvel has not released any details regarding Spider-Man 3. The studio only recently came to an agreement with Sony about keeping the character in the MCU, so we'll probably hear more when filming gets underway later this year.
Until then, a source told We Got This Covered that Marvel has a specific character in mind that they want to portray as being gay. Per the source, the studio wants to introduce Flash Thompson (Tony Revolori) as the first openly gay character in the MCU.
We presume that Marvel is looking to introduce Revolori as Flash Thompson in the third movie in the franchise, but the insider did not say for sure. We also do not know how far Marvel will explore Flash's sexuality.
The studio could be very subtle about Flash being gay or dive right into his sexuality. Either way, it is great to hear that there will be more LGBTQ representation in the MCU moving forward.
This character will have a surprise cameo in 'Spider-Man 3'
Apart from the first gay character, sources also say that they know who will make a surprise appearance as Peter Parker's nemesis in Spider-Man 3.
An insider claims that Kraven the Hunter will be appearing in the movie, though exactly how much he will be involved remains unclear.
Sony announced a stand-alone film for the character in 2018 but has yet to release any details about the project. They reportedly brought in Richard Wenk (The Equalizer) to help write the script, and he recently claimed that Spider-Man and Kraven will meet at some point down the road.
With Spider-Man remaining in the MCU for the next few years, it sounds like Peter and Kraven might run into each other in Spider-Man 3. Unfortunately, Marvel has not said anything about introducing Kraven to the MCU, so we'll have to wait and see how this one pans out.
What else do we know about the return of Peter Parker?
Aside from the Kraven rumors, there has been some speculation about Norman Osborn making an appearance in Spider-Man 3 as the main villain.
A fan theory has Norman buying out Stark Tower and turning it into Oscorp. Some fans even suspect that Norman was the person who outed Peter at the end of Spider-Man: Far From Home, which would be an interesting twist.
Although it is fun to speculate about the upcoming film, it may be Holland's last stand-alone movie as Spider-Man. The actor is slated to appear in a future crossover flick, but nothing has been ironed out beyond that.
Spider-Man 3 is scheduled to premiere in theaters on July 16, 2021.