Will Taylor Swift Perform At the 2020 Grammy Awards?
Renowned musician Taylor Swift is among those notably absent from the list of scheduled performers at the Grammy Awards this year. Fans are still hopeful she will attend, but could she surprise us with a performance, too? Here's what we know.
Taylor Swift is nominated at the 2020 Grammy Awards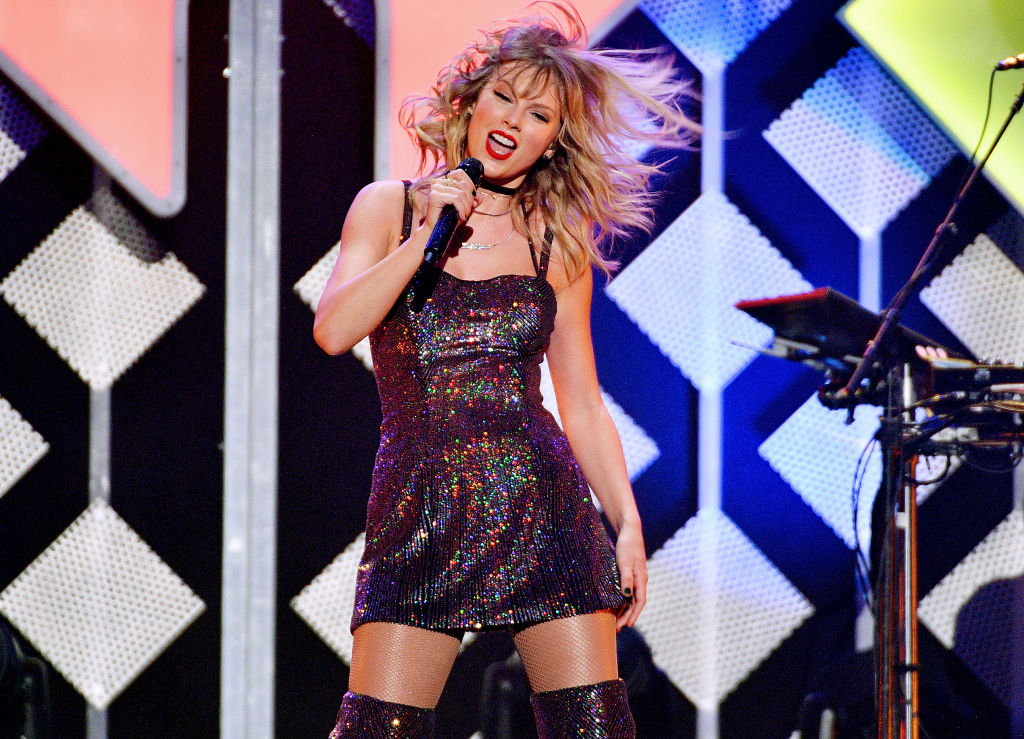 There are a whole host of incredible Grammy nominees this year. And Swift is among them. In the past, the artist has won an impressive 10 awards from 35 nominations, including the coveted Album of the Year award twice.
In 2020, Swift is nominated in three notable categories. She's up for Song of the Year for the title track, "Lover," Best Pop Solo Performance for her single "You Need to Calm Down," and Best Pop Vocal Album for Lover. Swift hasn't won at the awards show since 2015 when she took home three awards from seven nominations.
Swift has performed a little since releasing 'Lover'
The last year has been a very busy one for Swift. She started off 2019 filming for Cats, and began to tease up upcoming music around this time. Her first single, "Me!," came out in April, and from there, it was a whirlwind of events leading up to the release of Lover.
Swift had the opportunity to perform a select few times in 2019. Most notable was her medley of hits at the American Music Awards. But she also performed at Wango Tango, the MTV VMAs, and Jingle Ball in New York, the latter of which took place on her 30th birthday.
Here's who is set to perform at the Grammys
Stepping away from Swift for a moment, there are a lot of exciting artists set to perform at the Grammy Awards on Jan. 26, 2020. Among the most anticipated is Ariana Grande, who was initially set to perform at the 2019 ceremony, but chose not to because of a disagreement with the producers.
Additionally, performances from Lizzo, Billie Eilish, Blake Shelton, Gwen Stefani, the Jonas Brothers, Tyler the Creator, and many more have been announced. Another surprise came when Demi Lovato, who has not released new music in quite some time, revealed she would be performing as well.
Could Swift surprise us with a performance?
As of now, Swift has not been mentioned in the Grammy performer conversations. It's undeniable that Swifties would be on board with a surprise appearance from the singer-songwriter. But there's no evidence to indicate that this will happen.
Here's why we think that may be: Swift, as most are aware, has spoken about her battle with Scooter Braun and her former label, Big Machine Records, to gain ownership of her master recordings. Meanwhile, a number of Braun's clients, like Lovato and Grande, are performing at the Grammys. We wonder if perhaps his influence in the show has kept Swift away.
Swift's Netflix documentary release
There's another reason that Swift might not be able to perform. In fact, it could even prevent her from attending the Grammys. As we stated, she's quite busy, and one such responsibility is a pretty major one.
Swift's documentary, Miss Americana, will debut on Netflix (and in select theaters) on Jan. 31, 2020. She's set to be there when it premieres at Sundance on Jan. 23, just three days before the Grammy Awards. She could, of course, make it to Los Angeles to attend, but given the prep time a performance takes, we think she opted out of this one for a good reason.