Will 'The View' Try to Get Elisabeth Hasselbeck Back on the Show Again?
With Abby Huntsman departing 'The View,' will the show try to get Elisabeth Hasselbeck back in her old chair?
At the start of The View on January 13, moderator Whoopi Goldberg began by complimenting Abby Huntsman's dress. Then Whoopi gave the floor to Huntsman for some sort of announcement. And Huntsman indeed had some news to share.
"This is always such a hard thing to do," Huntsman began. "And especially at this table, because this is a really special table … the most iconic show on television and the smartest woman I've ever worked with. But today I'm saying goodbye."
With Huntsman departing to help with her father's campaign for governor of Utah (again), The View will be down one conservative commentator. That immediately gets the rumor mill churning about who will replace Huntsman, who joined the show back in September 2018.
In the coming days, more than a few eyes will turn to Elisabeth Hasselbeck, the former View co-host producers wanted back before they hired Huntsman in '18. But Hasselbeck's return seems like a long-shot.
'The View' tried to get Hasselbeck back most recently in 2018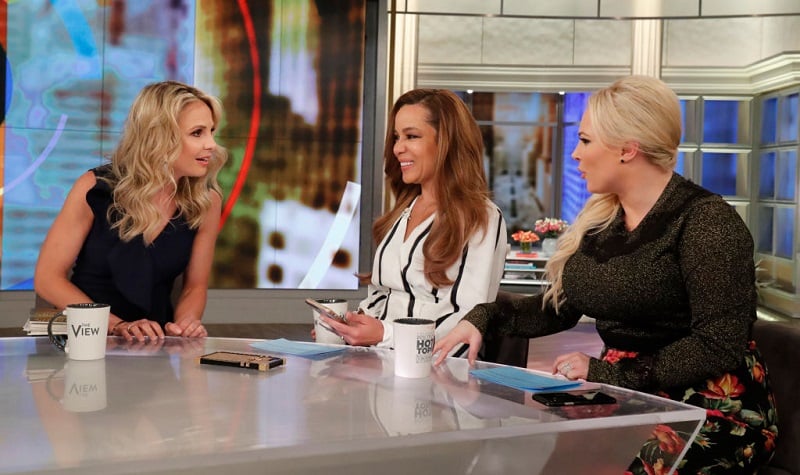 After the departure of Sara Haines in '18, The View reached out to Hasselbeck and offered the former co-host her old job. That offer took her by surprise. (Anyone who knows the story of Hasselbeck's departure will understand why.)
In her book published in 2019, Hasselbeck described her reaction after getting the offer to return to her old "chair" at the table. "The chair they had truly pulled out from under me?" she wrote. "That chair?" She was less than enthusiastic about a return.
"I could neither picture myself back in that arena nor imagine moving our family out of Nashville," she wrote. However, she felt grateful because it gave her a sense of closure. "[God] healed the wound of disappointment and betrayal, and He provided me with gratitude."
After Ramin Setoodeh's tell-all Ladies Who Punch came out in 2019, Hasselbeck found herself reliving some of those View battles. Clearly, she didn't relish the thought of diving back in again when she got the offer to return in '18. So we wouldn't bet she's ready to do so 17 months later.
Hasselbeck doesn't seem like a likely replacement for Huntsman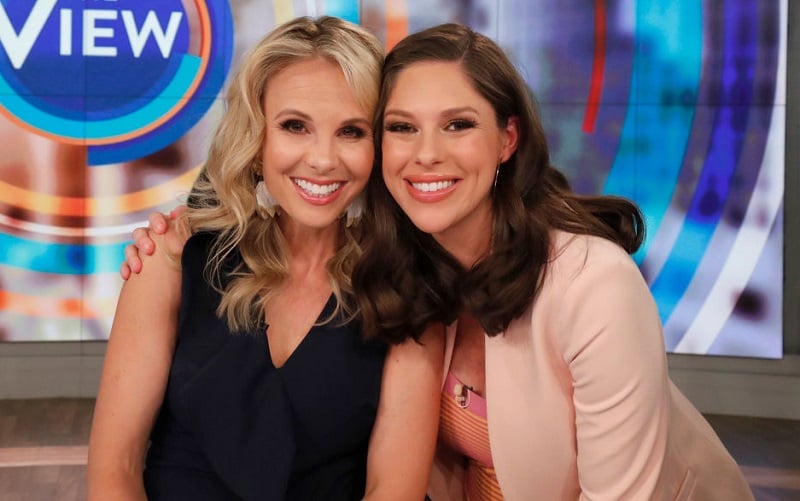 With Huntsman's departure leaving a conservative chair open once again at The View, we'd be surprised if Hasselbeck's representatives didn't get a call about the job recently. (It's unclear when Huntsman gave notice about leaving the show.)
But, given how unwilling Hasselbeck was to return just over a year ago, viewers shouldn't expect her to replace Huntsman in the coming weeks. After all, with Meghan McCain battling her co-hosts on a regular basis, the show doesn't exactly represent a place for serene, measured debate.
In short, if the "arena" of The View didn't appeal to Hasselbeck less than two years ago, she's not likely to have a change of heart this time around. Considering how rough Barbara Walters (and others) treated he back in the day, it's hard to blame her.
Also see: Why Whoopi Didn't Feel the Need to Apologize to Meghan McCain After 'The View' Dust-up