Will There Be an 'Evil' Season 3?
What we know about the 'Evil' season 3 renewal status,
Evil season 2 premiered on Paramount+ on June 20, and it already has fans wanting more. Seeing how devilishly good the series is getting, many are wondering if it will be back for a third season.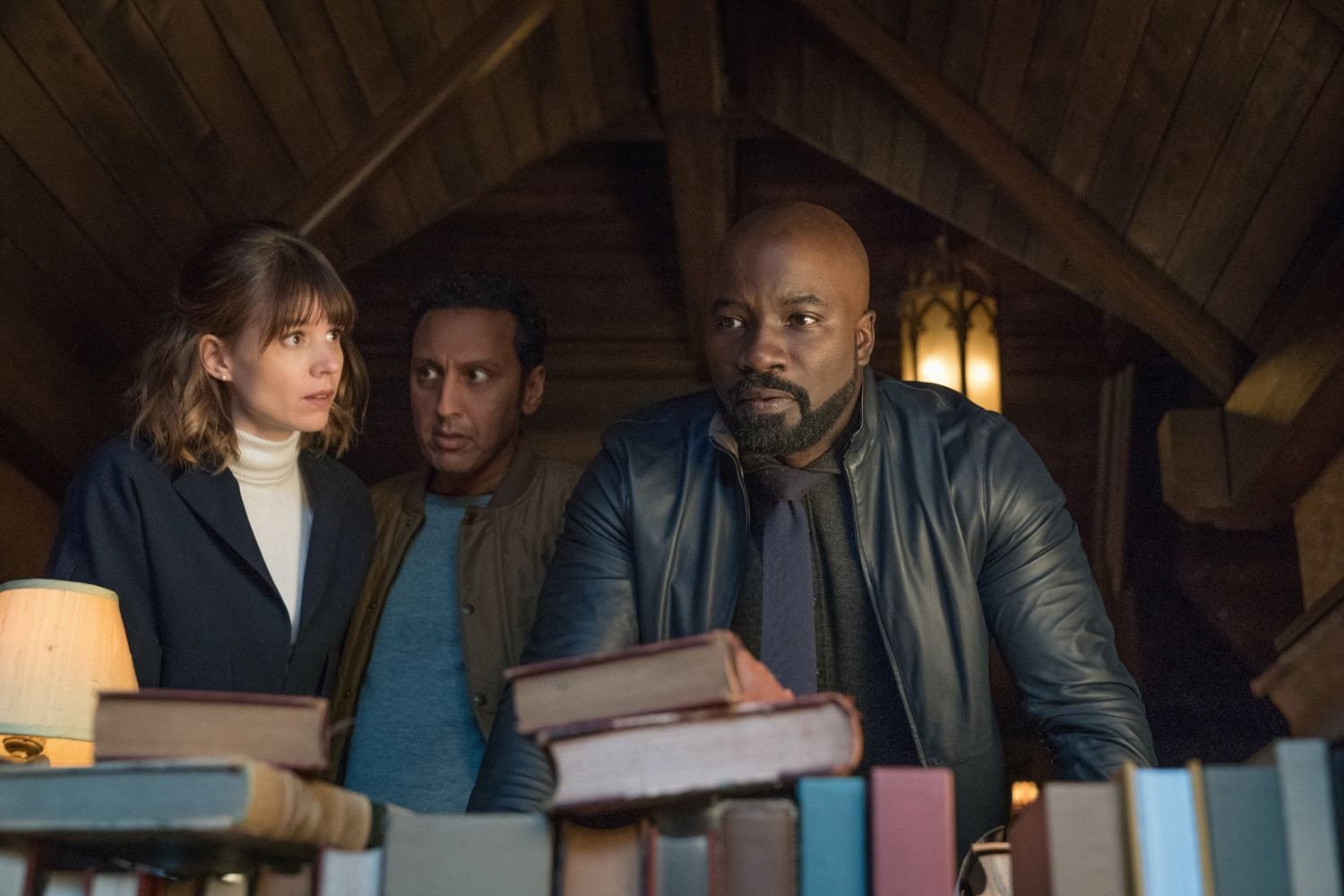 The cast and crew are ready for more 'Evil'
Fans aren't the only ones interested in seeing a third season of Evil. The cast and crew are just as enthusiastic. In a recent interview, series star Katja Herbers, who plays Dr. Kristen Bouchard, suggested she and the network were keen on a season 3 renewal.
"I don't see a world we don't [get picked up for season 3], especially after being a hit on Netflix," the actor told Inverse. "We were trending for four weeks in the top 10. I think it would be quite silly not to give us a third season. I would be very excited to tell more of this story."
Luckily, Paramount+ just announced an 'Evil' season 3 renewal
Season 2 of Evil is exclusively available on Paramount+. And while it was a bold move to take the series off of CBS, it seems like the decision may have paid off.  Because, in a July 9 press release, just three episodes into the season, Paramount+ announced it is bringing the show back for a third season. 
"This season is already one of the service's top acquisition drivers, with viewership growing week over week compared to the first season," the press release reads.  
Just like fans, the cast was thrilled with the announcement. And many took to social media to share their excitement and appreciation. 
"Did someone say @evil Season 3 renewal?!" series star Aasif Mandvi wrote in an Instagram post. "Excited to say that we'll be returning for a 3rd season on @paramountplus. Thank you all for watching and loving our fun, scary, and sometimes wacky show. As for the rest of season 2 — I guarantee it'll keep you on your toes."
Season 2 of Evil will air with a total of 13 episodes, just like the first. But after the sixth episode airs on Sunday, July 27, the show will take a four-week hiatus. It will return with new installments on August 29. 
As of now, Paramount+ has not released a production schedule or release date for Evil season 3.
'Evil' season 2 will end with a cliffhanger
It's good to know that Evil will return for season 3. Because according to Mike Colter, who plays the priest-in-training David Acosta, the season 2 finale will end with a serious cliffhanger. 
"It won't be disappointing," the actor said in a recent interview with Collider. "We have a great season, I think. It subtly ascends and gets better and better. I think the shifts of Season 2 are a lot more subtle and a lot more gradual, throughout the season, than it was for Season 1." 
"I really feel like Season 2, in terms of gradual ascending of [the] plotline, really gets stronger and stronger," Colter added. "By the end of the season, we'll have a very good cliffhanger, I feel, that really puts people in a situation where they have to come back for Season 3, which is what you want. You want that."
New episodes of Evil hit Paramount+ on Sundays.