Willem Dafoe Praises Tom Holland's 'Spider-Man: No Way Home' Performance: 'He Was Incredible'
The youngest Marvel fans did not grow up with the Sam Raimi Spider-Man trilogy with Tobey Maguire. However, they all know Willem Dafoe's Green Goblin now. He stepped back into the unsettling role of the unhinged Norman Osborn in Spider-Man: No Way Home and earned plenty of praise. However, Willem Dafoe and Tom Holland do not compete like Spider-Man and Green Goblin, and Dafoe had high compliments for the Marvel Cinematic Universe Spider-Man.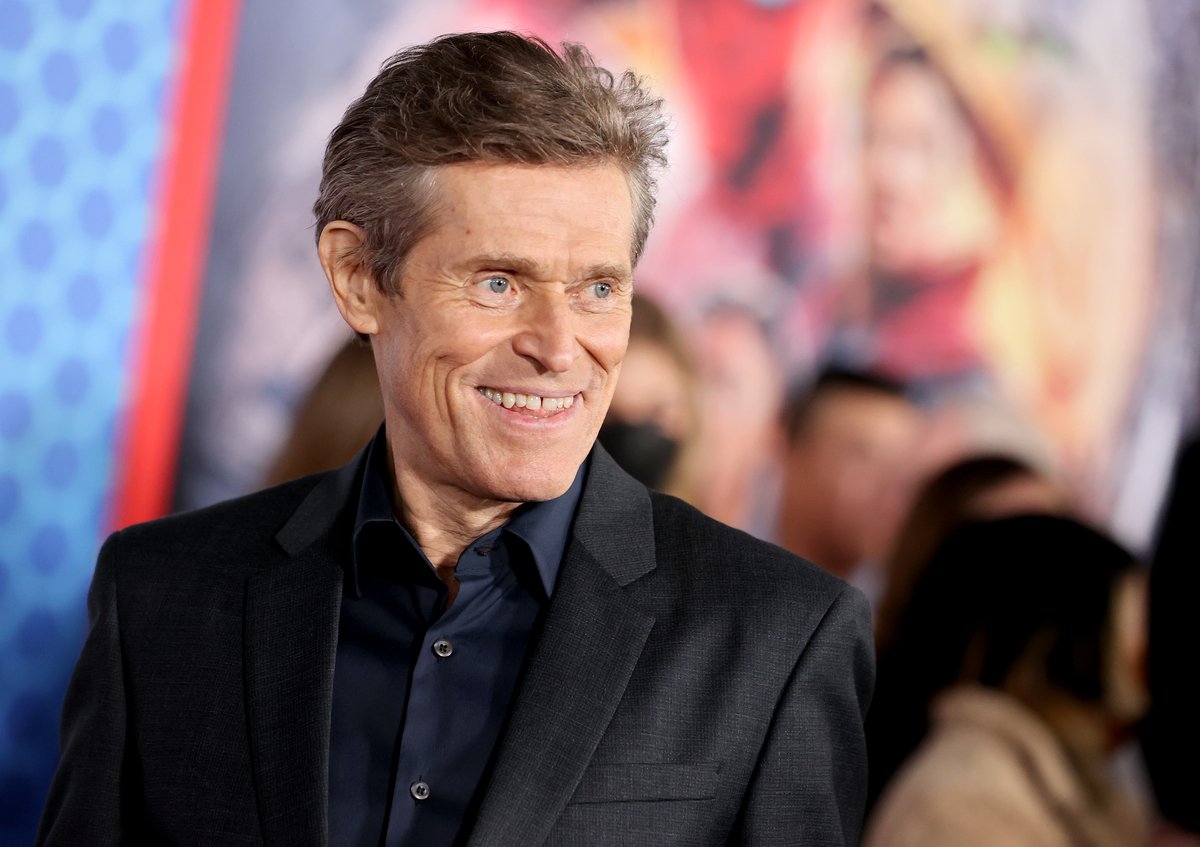 Willem Dafoe admired Tom Holland's discipline for his Spider-Man role
Few roles are as iconic as Spider-Man and Peter Parker. A massive fan base critiques every detail of the character. It even pushes people away from the hero, like how much of the criticism on Andrew Garfield's Spider-Man soured the role for him before Sony canceled The Amazing Spider-Man 3.
However, Holland took the challenge in stride, and his co-stars noticed.
Dafoe became the first live-action actor to play one of Spider-Man's most notorious villains, Green Goblin, in 2002. However, by the end of the first Spider-Man movie, he died at the hands of his own glider.
Spider-Man: No Way Home picked up right before his death, continuing his character's struggle between the timid Norman Osborn and the insane Green Goblin. Fans went crazy when they got a 'first look' at his return.
"It was a continuation of what I had done a long time ago, and I liked the people, they're real believers in what they're doing," Willem Dafoe told GQ Magazine before focusing on Tom Holland. "I admire greatly his discipline and his commitment to the role. And physically, he was incredible."
Willem Dafoe refused to return in Tom Holland's 'Spider-Man: No Way Home' if he just cameoed
One of the reasons Willem Dafoe got to see Tom Holland's acting skills came from a demand he gave to producer Amy Pascal and director Jon Watts.
When they first approached him about reprising his role as Norman Osborn, "he wouldn't do it if it was just going to be a cameo," the magazine reported. And he dove right in, even performing his own stunts.
"It's fun to do the action sequences, it's fun to have resources," he said. "I make a lot of budget-challenged movies. So it's nice to have all the technical stuff to work with."
Like Tom Holland, Willem Dafoe strapped in to film the action sequences that pit Green Goblin against Spider-Man, Peter's love interest, MJ (Zendaya), and Ned Leeds (Jacob Batalon).
"It's really fun to do those things because they're pure. They're pure because what you're doing is what you're doing. And your heart and mind follow."
The Green Goblin actor doesn't think about whether or not he likes 'to play villains'
While Willem Dafoe faces Tom Holland on the set, he inevitably gets the question about if he likes to "play villains."
"I'll play dumb. You play characters," he said. "I could say, 'Oh yeah, it's fun to play villains 'cause you can do things that you can't do in life, or it's fun to play with your dark side.' But I don't know. I'm not thinking about those things."
Dafoe held nothing back for his return as Norman Osborn. And it paid off.
Fans and critics alike praised both Willem Dafoe, Tom Holland, and even the other Spider-people. Rumors have even started about the previous Spider-Man stars returning in films like Venom 3 or Morbius.
And with anything possible in the Marvel Cinematic Universe, who knows if Dafoe's Green Goblin could return again.