What Is Willem Dafoe's Real Name? Here's Why the Actor Decided to Change His Moniker
Willem Dafoe has made a name for himself as an actor in Hollywood — but is it his real name? From Oscar-nominated dramas to commercial gigs (like Green Goblin in Spider-Man: No Way Home), he does it all. 
However, the star revealed the name he uses isn't the same one his parents gave him at birth. Dafoe's is pretty close to his real name, unlike many stage names. Here's the story of how he went from William to Willem and why he wanted a new name at all. 
Willem Dafoe's career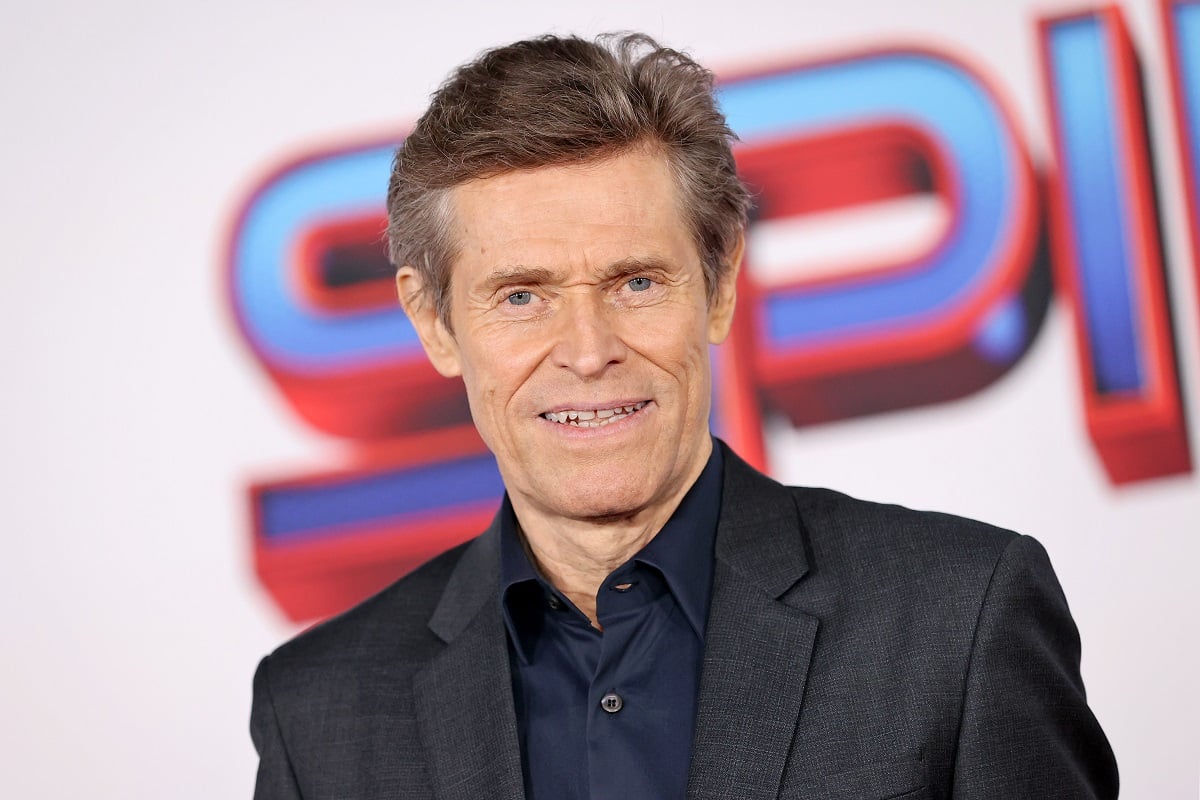 According to Hello, Dafoe studied drama in college. But he had no intention of becoming an actor. He enjoyed it, so he dropped out of school to join an experimental theater group. After a few years of touring with the group, he moved to New York.
In the early '80s, he transitioned from live theater to acting in movies. In 1987, he got his first Oscar nomination for his role in Platoon. He's since received three more nominations, although he hasn't brought home a statue yet. 
Dafoe's career has been an eclectic mix of serious character roles like The Florida Project and commercial movies. He seems to be just as comfortable playing American poet T.S. Eliot as a Marvel supervillain.
What is Willem Dafoe's real name?
In an appearance on The Late Show with Stephen Colbert, Dafoe revealed his chameleon-like ability to take on different identities started well before his acting career. As a kid, he changed his name. Willem Dafoe's real name is William Dafoe Jr., after his father. But he didn't want to have the same name as his dad. And he wasn't interested in being called Billy either. 
"You want your own identity," Dafoe explained to Colbert. "When I was a kid, I was always seeking a nickname." A friend of his came up with a solution, calling him Willem. Dafoe says the nickname was really just a lazy pronunciation of his actual name, but the subtle shift was good enough for him. 
The new name stuck. So when he became an actor, it was too late to go back. "The irony was that by the time I became an actor, to go back to my birth name felt like a stage name," he said. "I just stuck with the name that I felt like."
Is Dafoe married?
Dafoe met his long-time partner Elizabeth LeCompte in the 1970s. But they never married. They were in a relationship from 1977 to 2004. Dafoe and LeCompte share a son together, Jack Dafoe, born in 1982. 
In 2005, a year after his relationship with LeCompte ended, Dafoe married Giada Colagrande, an Italian movie director and actor, reports Vogue. The same year they married, Colagrande made her second feature film, Before It Had a Name. Dafoe co-wrote and co-starred in the movie. 
Dafoe often keeps people guessing with his unusual role choices, inimitable acting style, and personal life. Now it seems we didn't even know his real name all along.