Prince William and Kate Wedding Fun Facts You May Not Know
Prince William and Kate Middleton had a royal wedding that will go down in history — learn more about their special day.
Prince William and Catherine, Duchess of Cambridge, have been together for 20 years and since their royal wedding, have been married for half of those years. They are an example of a royal marriage done right as they are thriving in their married life.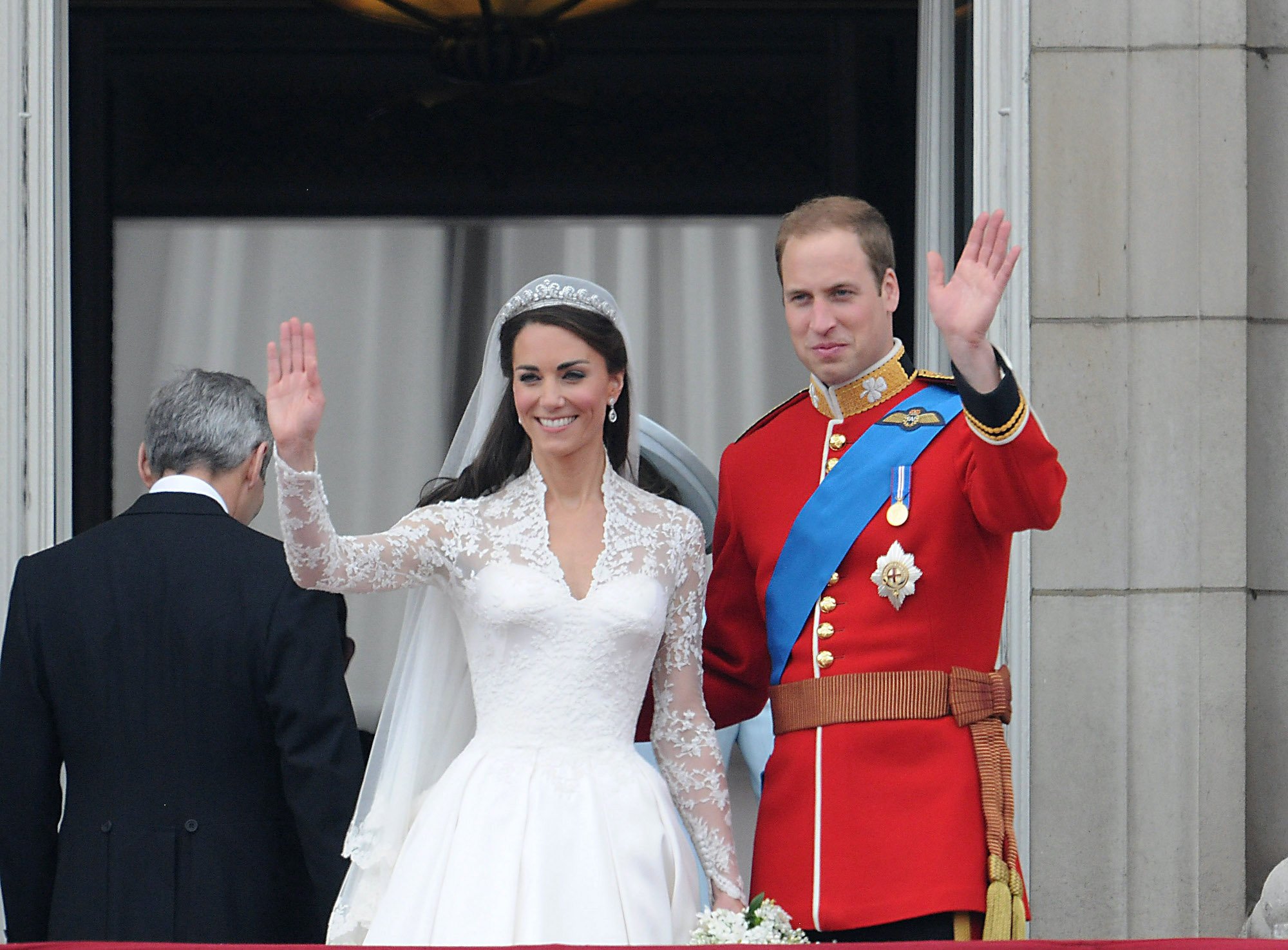 From their union, three children have been born, including George (heir to the throne), Charlotte, and Louis. Royal watchers from around the world have loved observing the thriving marriage of William and Kate and their growing family, and it all started with their gorgeous wedding. Here are some fun facts you may not know. 
Why did William marry Kate?
Prince William and Kate Middleton may have a strong marriage now but the path to their marital bliss wasn't exactly smooth. To understand why William married Kate, one needs to go back a few years. Cosmopolitan reports William and Kate met at St. Andrews University in 2001. They were just friends at the beginning.
By 2003, their relationship was becoming more than just a friendship. There was a temporary break up in 2007 but other than that their bond remained solid till they wed in April 2011. But, why did they wait practically a decade before they got married? 
There are a few factors to consider. When William and Kate both graduated from University they went on to pursue their own careers. Kate joined the working world and William joined the army. Both wanted to grow as individuals before getting married.
William also felt that he was too young to get married straight out of college. He wanted to wait till he was at least 28, and he was a man of his word. He was indeed 28 when he married Kate. William also wanted to be absolutely sure about getting married after his own father, Prince Charles, was pressured into getting married to Princess Diana. 
While the pair had a strong relationship leading up to marriage it is clear they waited for solid reasons. Prince William simply didn't want to be rushed into such a huge decision, and he was not to be pressured into such a huge decision. 
How much did Prince William and Kate's wedding cost? 
One of the most memorable royal weddings was the royal wedding William and Kate Middleton celebrated. The grandeur and the beauty were not to be matched. Royal fans from around the world stayed awake or got up early in order to watch the nuptials live on their TV sets.
Young girls hosted princess watching parties and even adult women hosted frilly watching parties. How much money does it take to put on such a spectacular wedding? 
Good Housekeeping reports that their wedding cost a reported $34 million. The bridal and groom cakes cost $80,000 each. Kate's dress cost $434,000 and the flowers cost upwards of $1.1 million. Just the security required to keep the royal family and their guests safe was $32 million.
Lavish details from Kate and William's ceremony
It is true that the wedding of Prince William and Kate Middleton cost more than an arm and a leg. It cost a whopping $34 million. It exhibited grandeur and beauty on a completely different level. But, there are even more lavish details you may not know.
William and Harry wore sweat-proof uniforms. Westminster Chapel is famously stuffy and the princes need a solution to possibly sweating too much. Their uniforms were crafted to have less material and added armpit pads. 
Kate's bouquet was full of meaning. The bridal bouquet had lily-of-the-valley, sweet William, ivy, myrtle, and hyacinth. The sweet William was an obvious tribute to the groom and the myrtle honored the royal family. In fact, myrtle has been a part of bridal bouquets ever since Princess Victoria got married in 1840.
Kate Middleton did her own makeup. One would think that a princess-to-be would hire a makeup artist to take care of her face. While Kate did hire a makeup artist to give her lessons, she did the soft romantic look herself. 
Kate paid respects to the Middleton family with her jewelry. Kate's earrings were a gift from her parents and featured an acorn and oak leaves which are featured in the Middleton family crest, according to Pure Wow.
Kate's 'Something Borrowed' was a royal family heirloom. The tiara Kate wore on her wedding day was loaned to her by Queen Elizabeth. The Queen originally got the tiara as a gift on her 18th birthday from her mother, who received it as a gift from King George.