Willie Garson's Son Nathen Says 'Time for You to Go on an Adventure of Your Own' in a Tribute
Willie Garson's son Nathen wrote a beautiful and loving tribute to his father on Instagram, telling Garson to "go on an adventure of your own" and sharing that he was proud of him. Garson died at age 57, leaving behind his beloved son, who honored his father as being the "toughest and funniest and smartest person I've known."
'I love you so much papa,' Willie Garson's son shared on Instagram
Nathen Garson's Instagram post was met with a flood of replies from friends who worked with his father and knew him personally.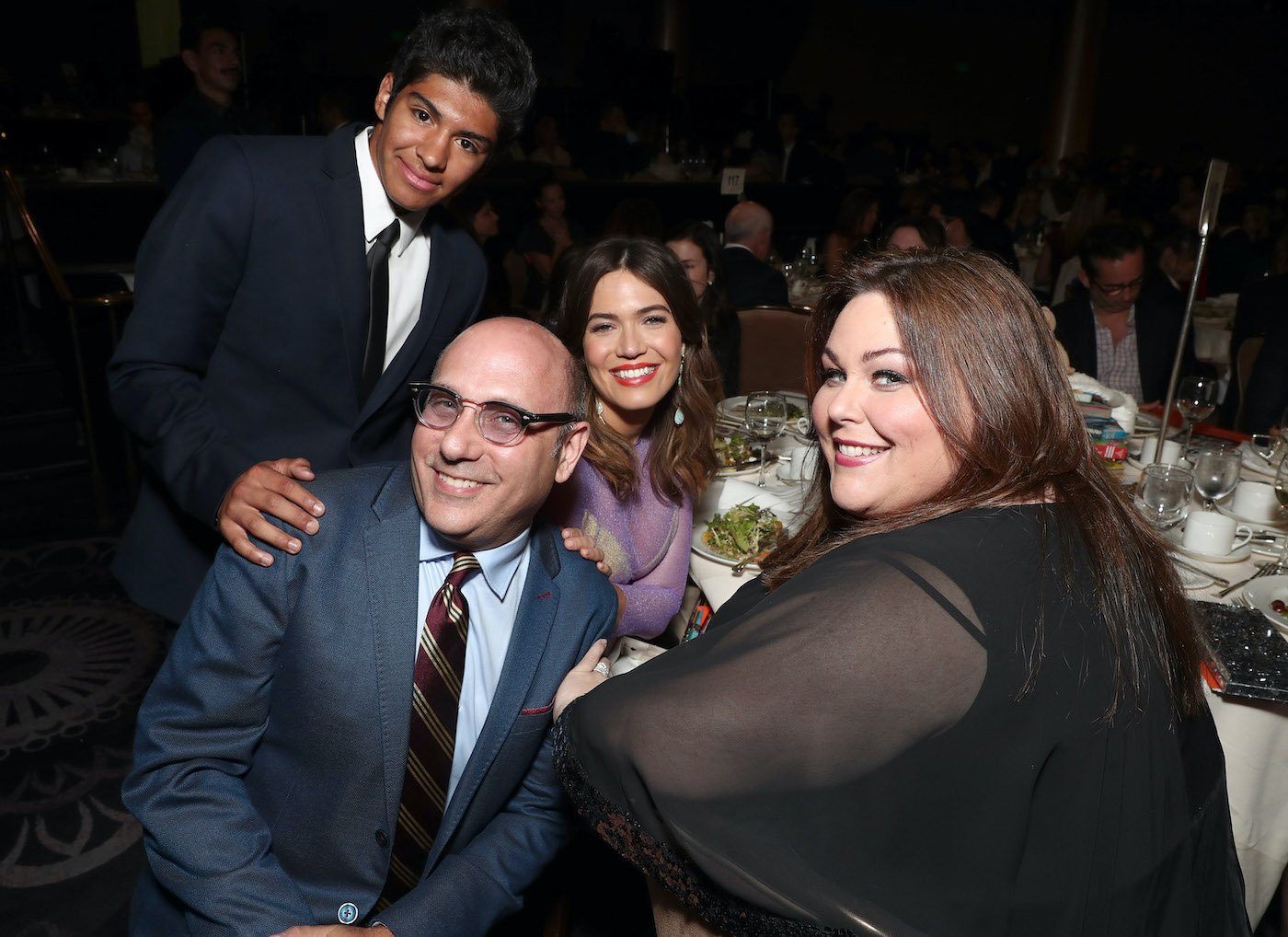 "I love you so much papa," Nathen Garson wrote. "Rest In Peace and I'm so glad you got to share all your adventures with me and were able to accomplish so much. I'm so proud of you. I will always love you, but I think it's time for you to go on an adventure of your own. You'll always be with me. Love you more than you will ever know and I'm glad you can be at peace now. You always were the toughest and funniest and smartest person I've known. I'm glad you shared you're love with me. I'll never forget it or lose it."
Friends shared their love and support for Nathen Garson
Friends like Selma Blair, Mark Ruffalo, and more replied to the post. "He was worth loving. His only everything is knowing you are alright. More than alright. Our children are the ones we give all our love. Our last talk. I wish there was never a last talk with Willie. I will miss him so much," Blair shared.
"Nathan, thank you for these beautiful words about your Dad. He was so proud of you. I feel so lucky we got to spend an evening with you this summer and laugh and play games. Above all, I hope you feel the sea of love that surrounds you. We loved your dad and we love you," actor Camryn Manheim shared.
Actor Sharon Lawrence reminded Nathen Garson that his father loved him so much. "Nathan, you were the light of his life," she shared. "Those of us who knew him before he found you, saw the difference in him as he fell in love with you as sweet little boy. What a gift it must have been to feel the warmth in his heart from the moment he chose to hold you close. His love is with you always and those of us who love and admire him are grateful for the happiness being your Dad brought him." 
Willie Garson's son was top of mind for many of his friends and co-stars
Many of Garson's friends like Ben Stiller and the Farrelly Brothers, from There's Something About Mary, had their dear friend's son on their minds. "Sending love to @WillieGarson's son Nathen," Stiller tweeted. "Your dad was strong and respected in his community of fellow actors and his philanthropy was constant and committed. I'm grateful I knew him. He was also really really funny."
Directors Bobby and Peter Farrelly also recalled that Garson was a phenomenal father. "We're thanking God for putting Willy Garson in our lives," they tweeted. "He was hilarious and warm and a world-class actor, but we'll most remember him for being an amazing father to his son Nathen. We love you, Willy. RIP, brother. P&B @WillyGarson."
RELATED: What Was Willie Garson's Net Worth at the Time of His Death?