What Does Willie Nelson Regret About Working With Frank Sinatra?
Country singer Willie Nelson is a "huge" Frank Sinatra fan. And Sinatra seemingly reciprocated that feeling before he died in 1998. At one point, the two unique music stars even teamed up for some shows in Las Vegas. It was a memorable moment for Nelson, who turns 89 in 2022.
However, Nelson said there is a regret he has about their relationship from that time. What happened between them that Nelson carried a little sorrow about for a few decades?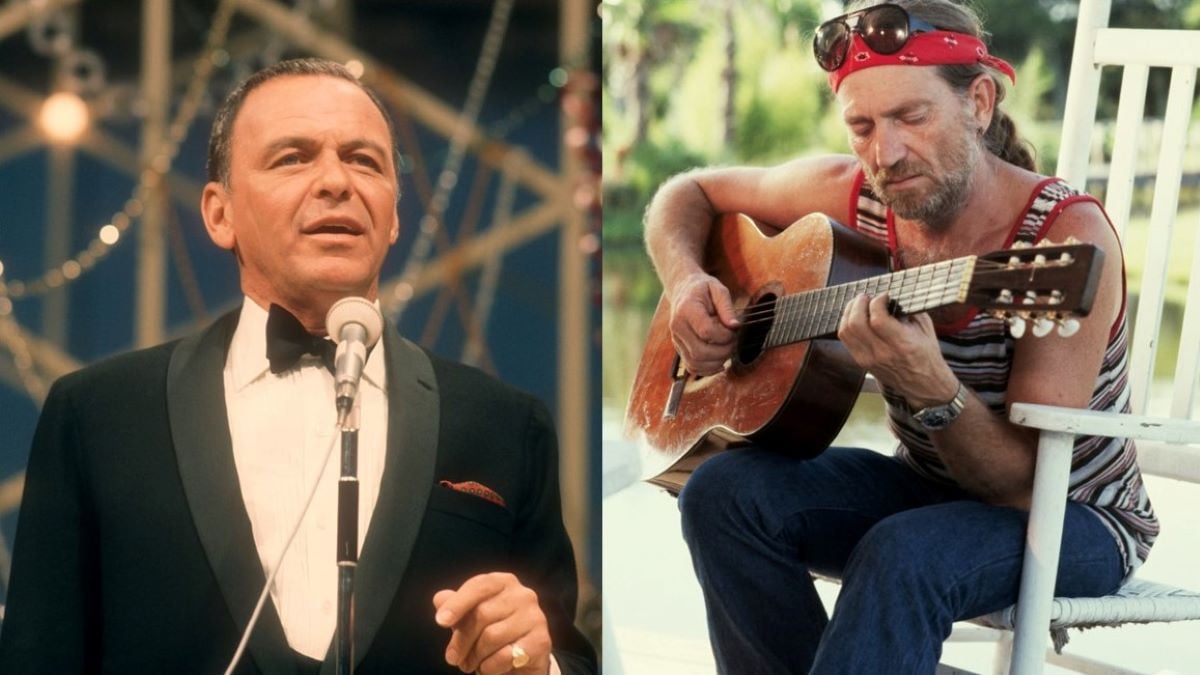 Willie Nelson loves 'practically everything' Frank Sinatra recorded
The friendship between Sinatra and Nelson began as a mutual adoration. "Practically everything he's recorded, I've loved it. I'm a huge Sinatra fan," Nelson told Today. In fact, he released two collections of Sinatra covers: 2018's My Way and 2021's That's Life.
The "Pretty Paper" writer said of singing Sinatra's songs, "I don't think anybody expected me to sound like Frank, even though I wish I could. I don't have that good of a voice."
So, that is to say, Nelson's covers of Sinatra have the classic Willie sound.
And it seems like Sinatra was a big fan of one of Nelson's albums in particular. According to AARP, Sinatra supposedly called Nelson his favorite singer after hearing his 1978 album, Stardust.
The living legend of country once acknowledged that report while chatting with The View. He said it was "as good as it gets."
Willie Nelson's regret is that he didn't get to hang out at Frank Sinatra's place when invited
While Nelson and Sinatra developed a professional bond and seemingly enjoyed each other's work, the two also had a bit of a friendship. As such, they eventually teamed up for a series of Las Vegas concerts in the '80s.
But Nelson revealed he's harbored a regret about their relationship decades after Sinatra's death. There was an incident after one of those concerts when Nelson was presented with a once-in-a-lifetime opportunity he had to pass up.
"One night we played a show in Vegas and he invited me by his place to hang out and I couldn't," Nelson explained during his interview with Today. "I had to get on a bus and go to LA and I always regretted that I didn't get to hang out with Frank."
While Nelson likely had a show in Los Angeles that was his reason for declining Sinatra's gesture, it seems like the chance didn't present itself to him again.
Willie Nelson learned about song phrasing from Frank Sinatra
While talking to AARP, Nelson said Sinatra's influence isn't obvious in his music, but it is in a subtle place — his phrasing. "I learned a lot about phrasing listening to Frank," he shared. To summarize, he said Sinatra sang however he felt instead of trying to stay behind or in front of the beat all the time.
And as far as general inspirations go, he said Sinatra was a "great musician" who "always had fantastic instrumentation" accompanying him. In conclusion: "He knew what he was doing."
But Nelson also spoke a little about what he knew of Sinatra outside of making music. "He was kind of like the rest of us, you know — the wild musician singers that like to raise hell and party and have a good time," he said. "And I think he did that."
Paired with what fans might know about Nelson's partying ways, it may be of little surprise to learn that Sinatra wanted to hang out with him — or that he deeply regrets not being able to accept the invitation.