Willie Nelson Gave Dolly Parton an 'Absolute High' After She Asked for 'Dope'
Even after decades in the spotlight, country megastar Dolly Parton still has a few surprises for fans. It's always good to expect a little bit of the unexpected with her, especially in her long-standing friendship with famous weed-lover Willie Nelson. How long have Parton and Nelson been friends, what "absolute high" did she experience with him, and what about working with him made her ask him for a "bag of dope?"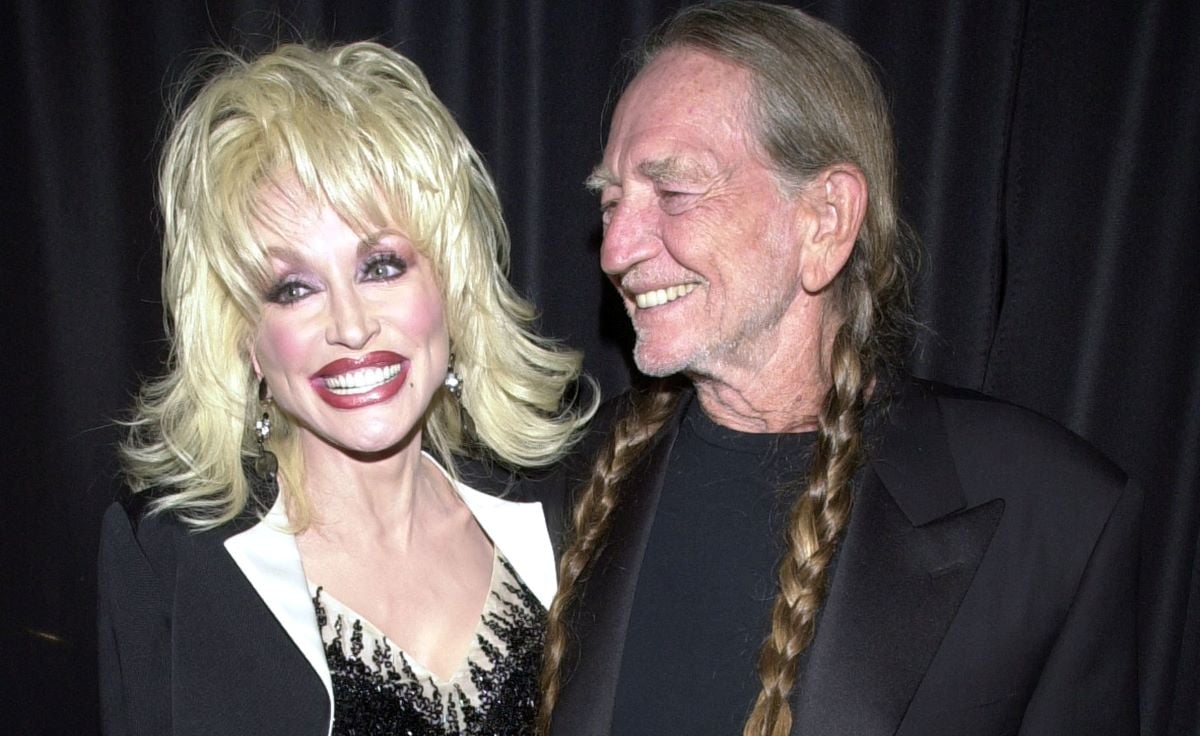 Dolly Parton and Willie Nelson have been friends since the '60s
The first thing to keep in mind about Parton and Nelson is they go way back. The old friends were fast friends early in their careers. While speaking with reporters in 2014, Parton said, "Willie and I are so similar," before adding, "I've known him all the days I've been in Nashville, and I just love him."
As she told it, she and Nelson pretty much broke into the industry together somewhere around 1965. "Willie and I came to town about the same time," she recalled. And they apparently hit it off really well.
She said, "We used to hang out a lot together, different people. Even Kristofferson back in those days! We all knew each other, and we used to sit around and write different songs."
And apparently, that was the beginning of a friendship that would later give Parton an "absolute high" — which she discussed on stage.
Dolly Parton received the Willie Nelson Lifetime Achievement Award at the CMAs
The high in question came from receiving Nelson's Lifetime Achievement Award in 2016. While accepting her trophy, she laughed, "For me to be receiving the Willie Nelson award – this is an absolute 'high' for me."
Of the honor, she also said, "This was so touching I would have cried, but I didn't want to mess up my eyelashes."
So, it looks like their simple friendship has paid off well for her. But Parton once said singing with Nelson was so hard, she eventually told him, "You should have sent me a sack of dope."
Dolly Parton said singing with Willie Nelson was the 'hardest job' of her life
While Parton and Nelson were easy friends, she said making music with him didn't come quite as quickly, as reported by CMT. Apparently, it came down to differences in technique when the two decided to duet on one of her songs, "From Here to the Moon and Back."
Parton explained, "Singing with him was the hardest job I've ever had in my life because we both phrase differently."
She appreciated the results of their duet, of course, but it apparently took a lot more effort than she expected considering the two were close and natural talents. She exclaimed, "I mean it worked me to death!"
"Now he'd already put his vocal down, and so I was trying to sing to it," she said, which seems to be where she hit a snag. But she had one idea of how famous weed-lover Nelson might have been able to help her though. "I called him up and said, 'Willie, you should have sent me a sack of dope if you thought I was gonna keep up with you!'"
So, he may have given her an "absolute high" with the honor of an award bearing his name, but not before he prompted her to ask him for "a sack of dope." The ups and downs of friendship!
It's unknown if Nelson obliged her request — but notably, they did get the song done!