Why Was Willie Nelson Nervous to Go Inside Patsy Cline's House?
What did Willie Nelson hear about country legend Patsy Cline that made him nervous to go inside her home to pitch 'Crazy'?
When singer Willie Nelson was still a relatively unknown songwriter in Nashville, he was a vendor of sorts and selling his songs to more prominent artists for a chance to get them heard. One of those artists was legend Patsy Cline and her classic country hit, "Crazy," which Nelson originally penned.
Cline's husband was a huge fan of the song, but she reportedly needed some convincing before she agreed to take it on. So, why did Nelson initially decline to go inside her house to meet her and pitch the song? And what made her hesitant to sing it in the first place?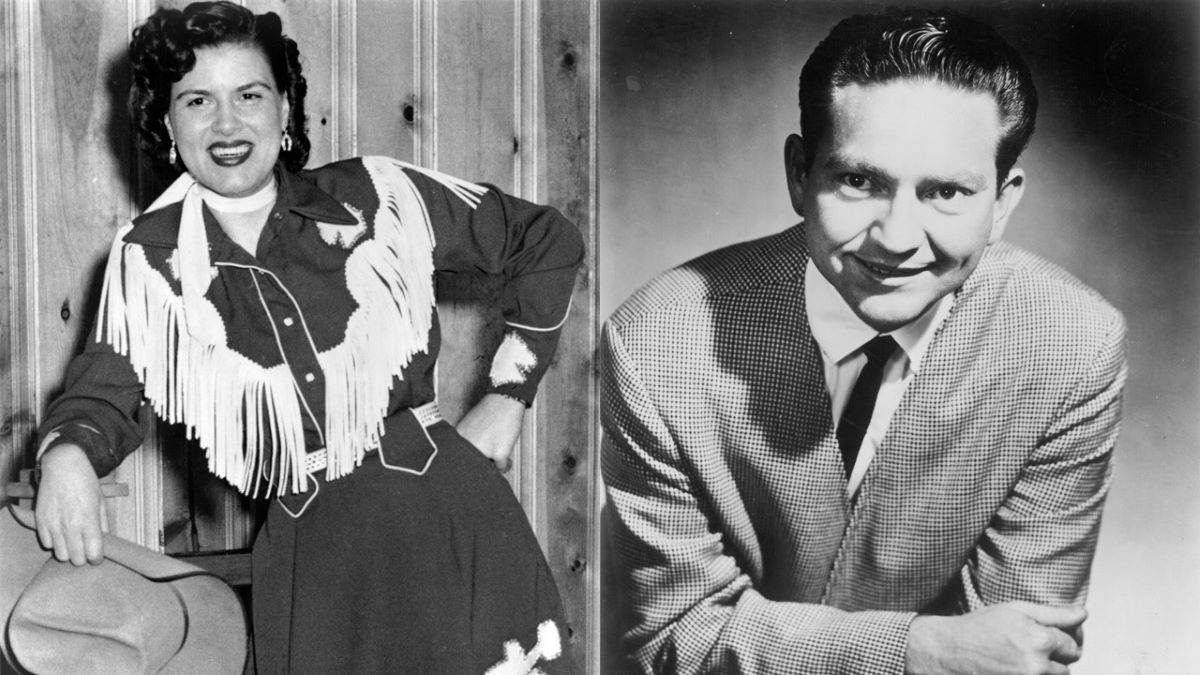 Willie Nelson stayed in the car outside Patsy Cline's house
While talking to a SiriusXM audience, Nelson recalled his early days in Nashville, not long after he left his home state of Texas to pursue his dreams of being a musician. As he remembered it, he ended up playing his song, "Crazy," on a jukebox where Cline's husband, Charlie Dick, could hear it.
According to Nelson, Dick then insisted on taking him to meet his wife so she could also hear the song. "You don't want to go over there at midnight," he recalled cautioning him, noting how they were both under the influence of alcohol.
But Dick assured him, "Come on. She won't care."
As Nelson recalls, they went to Cline's home and he stayed outside, but he said Cline soon came out and made him come in.
Charlie Dick kept Patsy Cline up 'half the night' listening to Willie Nelson singing 'Crazy'
According to NPR, Dick confessed that he originally seemed to love the song more than Cline. He heard it, then got a copy of the record from Nelson. After that, he said he "listened to it about half the night and kept Patsy up half the night."
He said Cline was not so pleased with the song at that point. She eventually came to a place where she didn't even want to hear Nelson's name. But it ended up on her recording schedule, nonetheless.
Dick also confirmed that the still-unknown Nelson "sat in the car [and] didn't come in the house" to pitch the song's demo because he so badly wanted to make the sale. Perhaps he didn't want to go back to his day jobs.
Willie Nelson: Patsy Cline loved 'Crazy' and recorded it a week after hearing it
While some sources say Cline wasn't in a rush to record yet another ballad about life-altering heartbreak, Nelson shared a different perspective.
"[She] heard the song, loved it, and cut it the next week," he said per SiriusXM. Notably, she recorded it while she was still on crutches and recovering from a car accident in which she was ejected through a windshield. As such, she was unable to sing the song right away due to physical pain.
But she eventually hit the studio ready to record and nailed it in one take, despite her injuries. Notably, Cline's version of the song is still a favorite jukebox hit and one of relatively few songs she recorded in her short life.