Willie Nelson Wrote a Hilarious Song About Heartbreak When He Was Just 7
Country music superstar Willie Nelson started writing songs in his childhood more than 80 years ago. And his first lyric was about the loss of love, at least as a child understood it. From that moment, he created a legendary country sound by using the same guitar for more than 50 years.
Country superstar Willie Nelson, now 88, learned to play guitar from his grandfather and began performing in bands as a child. He also penned his very first song at the age of 7, though he was reluctant to talk about the "corny" composition in his later years.
As it turns out, he wrote an adorable lyric about a child's understanding of romantic suffering. Nelson's first song may not be one he'd sing onstage now, but he has plenty of others to choose from in a career to be envied. He went on to change the sound of classic country music using the same trusty guitar — Trigger — for more than 50 years.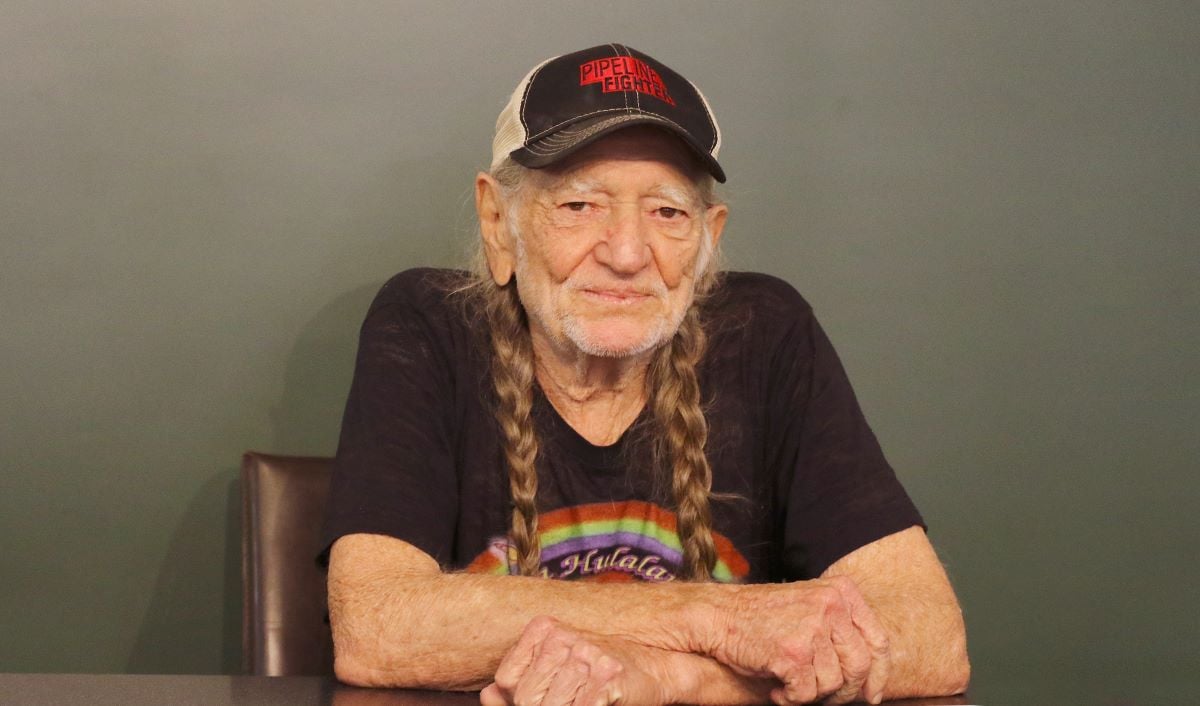 Willie Nelson's early heartbreak
Nelson told Rolling Stone he wrote his first song at 7-years-old, though he was a little hesitant to say much more than that about it. When asked, he said, "I'm not going to tell you." He felt his songs from childhood were "too corny" to share.
But he eventually divulged the first song he ever wrote was about heartbreak, or at least something like that. He explained, "Back when we used to take music lessons from our grandmother, we'd go through lessons, and if we'd get the lesson right that day she'd take a gold star — a little star, about the size of your finger, with glue on one side — and she'd stick it on the sheet of music, which meant you'd done well."
"So, I wrote this song with the line, 'They took a gold star away from me when you left me for another, long ago,'" he explained, then added, "I'd never been left by anybody, so it was kind of funny." It's hilarious, adorable, and extremely impressive all at the same time.
But honestly, losing a gold star after a bad breakup sounds like the kind of day to write a song about, even if it was a child's imaginary day. And from that moment, Nelson went on to playing in a band onstage, and then took part in creating a new country sound.
Willie Nelson carved a special place for himself with outlaw music
After writing his first song at such a tender age, Nelson became part of a big change in country music. He made a place for himself where other stars were still adhering to a more conservative sound and image. His long hair and pro-pot enthusiasm set him apart from his peers nearly as much as his music.
But he wasn't alone in leading the way to creating a new sound. In the early '70s, he and fellow country legend Waylon Jennings spearheaded outlaw music — a country music movement that sought to break away from the classic country sound created in Nashville.
Along with Jennings, country icon Johnny Cash, and actor and musician Kris Kristofferson, Nelson formed an outlaw supergroup called The Highwaymen in 1985. As all four were already superstars by the time they combined forces, they had no problem winning over country music fans.
But even in a group of such massive talent, Nelson stands out. And part of what makes his sound so unique is his guitar.
Willie Nelson got his faithful guitar Trigger in 1969
Since 1969, Nelson has been playing the same guitar — a well-loved acoustic he calls Trigger. According to Rolling Stone, he found himself in need of a new instrument when his was destroyed by a drunk. But as it turned out, his necessary acquisition created exactly the sound he'd been hoping for. Nelson said he was "pleasantly surprised" when he first played Trigger, and he became attached.
Like a pet with an annual checkup, he takes Trigger for a yearly maintenance stop at the same guitar shop. A video on YouTube explains the value of the guitar, as well as the work that goes into keeping it in playable shape.
So, in a career that started with imagined heartache at the age of 7, Nelson was able to change country music using one resilient guitar. And it's safe to say there's no one else quite like him.