Willie Nelson's Wives: Faithfulness Wasn't a 'Strong Point' for Him
Country music legend Willie Nelson has written several books to give fans insight into his personal life. And in those writings, he admitted that remaining faithful to his wives wasn't something that came easy, if at all. So, two of his brides eventually became fed up. How did they exact revenge on him for causing them emotional pain?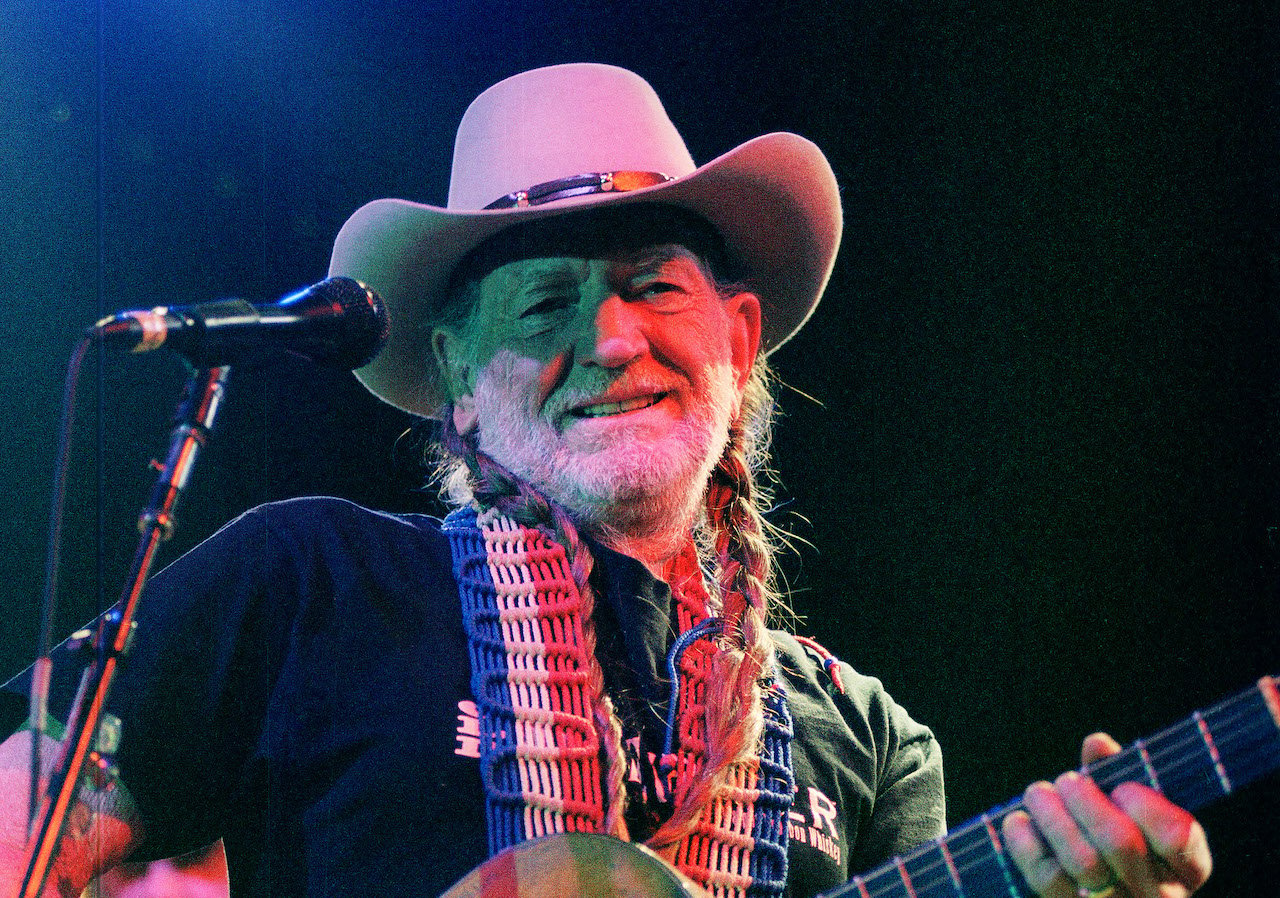 How many times has Willie Nelson been married?
Now 89, Nelson has been married four times. He first married Martha Matthews in 1952, and they stayed together through ups and downs for a decade. But their marriage ended when the "Crazy" songwriter met a yodeling singer named Shirley Collie, who happened to be married to one of his friends.
Nelson was "taken" by Collie despite their marriages, and the feeling was mutual. Her husband was understanding, but Matthews wasn't. They headed for divorce, and he married Collie in 1963. However, Collie left him when she discovered he'd had a secret girlfriend, Connie Koepke, for years. So, he and Koepke were married in 1971.
In the mid-'80s, Nelson met Annie D'Angelo and said she was unlike anyone he'd ever met. But she didn't want to be with him because of his marriage. So, he and Koepke eventually divorced. And he married D'Angelo, his current wife, in 1991.
Despite a confessed tendency to complicate his romances, Nelson said marrying his fourth bride "wasn't complicated at all."
Willie Nelson gave his first wife 'reason to wallop him'
According to Nelson, music and writing songs were strengths in his younger days — not faithfulness. And as a young bride and his first wife, Matthews didn't appreciate his cheating ways.
"One night when I was sleeping, she tied me up with a rope and battered me with a broom. I never laid a hand on her, but that doesn't mean she didn't have reason to wallop me," he claimed in Me and Sister Bobbie.
He admitted, "Fidelity was never one of my strong points."
Soon after Nelson's first divorce, he married his second wife. But their marriage eventually ended pretty much the same.
Willie Nelson said cheating on his wives didn't mean he didn't love them
While married to Nelson, Collie eventually found a hospital bill for Koepke, and noticed the charges were for the birth of a baby. When she confronted her husband, he was forced to confess that Koepke was his girlfriend and she'd just given birth to his child.
He wrote in Me and Sister Bobbie that he hated hurting Collie. "Cheating on a woman doesn't mean you don't love her," he declared. But she had as strong a reaction as Matthews, regardless of his feelings about her.
"… Shirley tied my drunk a** to the bed with a clothesline and woke me up by beating me with a mop handle," Nelson wrote in The Tao of Willie: A Guide to the Happiness in Your Heart. He added, "Thinking back on it now, I realize I definitely had it coming."
Notably, Nelson — who even sparked rumors of a romance with his friend Dolly Parton — said he regretted the pain he caused the women he'd loved. "I'll always love all my wives," he promised.
RELATED: Willie Nelson Literally Fell Out of a Job Before Becoming a Country Star