Willow Revealing a History of Self-Harm to Jada Pinkett Smith Wasn't the Only Dramatic Moment From Her New Talk Show
Jada Pinkett Smith started a new show about parenting, spanning three generations. Here's what we've learned so far.
In May 2018, Jada Pinkett Smith debuted her show Red Table Talk on Facebook Watch and fans couldn't get enough of it. The online show features candid sit-downs with Pinkett Smith's mother, Adrienne Banfield-Jones, as well as her daughter, Willow Smith, and no topic is off limits.
There have been a ton of dramatic moments and confessions we'd never thought we'd hear about sex, the actress dating Will Smith while he was still married to his first wife (page 5), and a celebrity feud no one knew about (page 6). Here are some of the most shocking revelations from the series.
Willow and Jaden had issues with how they were raised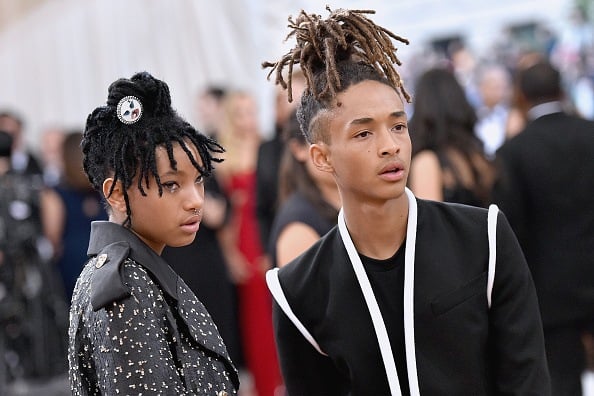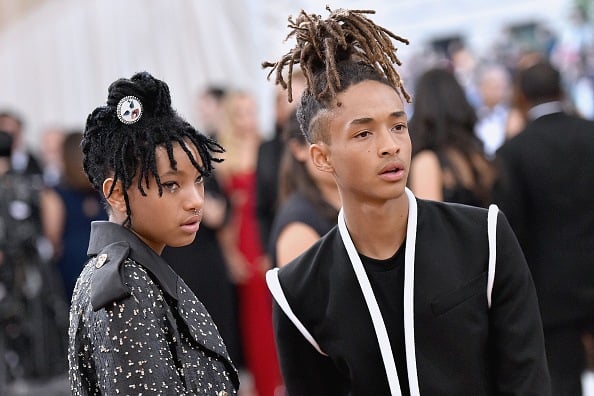 They disagreed with this parenting style
In one episode, Will Smith and Pinkett Smith's son, Jaden, joined a discussion and along with his sister explained that they were upset about how their mother and father brought them up and handled their careers. The two said they regretted that they were kept in a "bubble" and not raised like other kids. They also thought their parents got them into the business too young and didn't know what to do about their success.
"Just that the values of the people around me should have been the opposite. You and daddy should have been like, 'OK, we value her musical growth and knowledge more than her popularity,'" Willow said adding that she shaved her head because of her post-fame struggles.
Pinkett Smith got emotional listening to her children and told them that she and her actor husband did what they had to do to raise them the best way they knew how.
Next: Willow confessed that has she used to hurt herself.