Willow Smith Gets Her First Tattoo for 20th Birthday
Willow Smith is all grown up. It seems like just yesterday that she was a young girl breaking out with "Whip My Hair," but she actually turned 20 on Saturday, Oct. 31. To celebrate, Smith got a tattoo that she later showed off on her social media.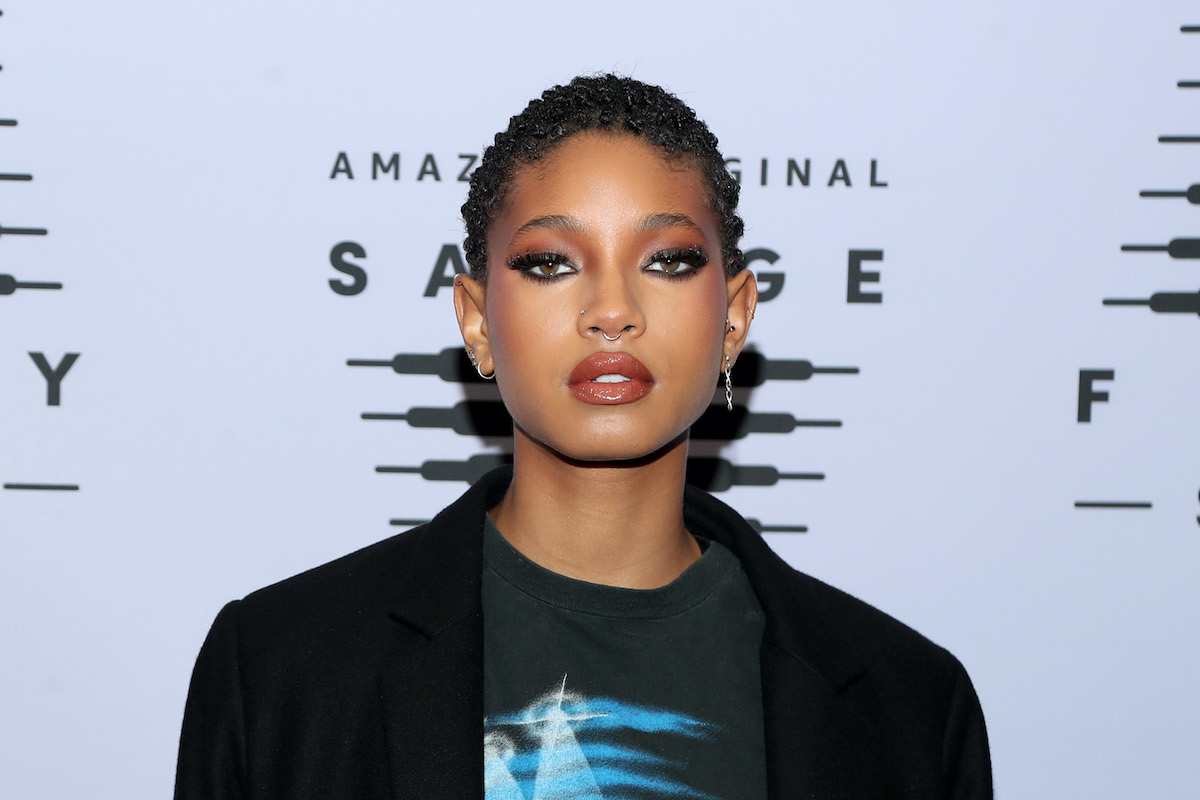 Willow Smith is 20
For her 20th birthday, Smith received a trove of birthday tributes from fans, friends, and family. Among them was her mom Jada Pinkett Smith, who wished the "Cycles" singer a happy birthday in a sweet Instagram post.
The Set It Off star posted a series of photos that, when looking at her profile, created one large photo of Smith dressed as a witch from The Wizard of Oz. Captioning the image, Pinkett Smith wrote, "Happy Birthday to my most favorite Spooky Girl in the whole wide world!!!!"
Smith reposted several of the shoutouts to her Instagram Story before kicking off her birthday festivities later in the day.
Willow Smith celebrated her 20th birthday by getting a tattoo
On the evening of Oct. 31, Smith posted a video to her Instagram Story showing her visiting Los Angeles-based tattoo artist Raymond Jimenez. She was with her brother Jaden Smith, her cousin Jade Pinkett, and others.
"First tattoo on Willoween," Pinkett captioned a video of Smith lying down while getting a tattoo of what appears to be an overlapping circles grid. The art is seen on the inner part of the "Summer Fling" singer's arm.
While it appears to be her first tattoo, Smith has experimented with body art in the past, including in 2016 when she was photographed for CR Fashion Book. For its ninth issue, she posed in a light-colored outfit with tribal tattoos on her face and on her fingers.
Willow Smith did more than that on her birthday, too
Also on Oct. 31, Smith revealed she has a project coming out "VERY soon" with fellow musician Jahnavi Harrison. She made the announcement in the caption of a photo of her and Harrison singing and playing music together, writing:
The more I grow the more I realize that the only things that truly matter win life are being in service to humanity in anyway that I possibly can and strengthening my relationship with The Divine. I am so honored to announce that @jahnavi_harrison and I will be dropping a project together VERY soon. I have so much gratitude for the fact that I got to make my first devotional album with such a pure, talented, and peaceful human like Jahnavi … I hope that our offering will soothe the heart and nourish the souls of whomever listens.
It will be her first musical release since her third studio album, WILLOW (2019). WILLOW released to mixed reviews from critics, but songs such as "Female Energy, Pt. 2" and "Time Machine" have received lots of love from fans.
We can't wait to see what she has in store next and hope that she truly did enjoy her birthday!