Willow Smith Is 'Proud' of Jada Pinkett Smith After August Alsina Affair Rumors — Here's Why
Willow Smith shares how proud she is of her mom, Jada Pinkett Smith, for publicly addressing her rumored relationship with August Alsina.
Willow Smith recently expressed her thoughts about her mother, Jada Pinkett Smith, opening up about her rumored affair with singer August Alsina.  The actress admitted to being in an "entanglement" with the singer in 2017.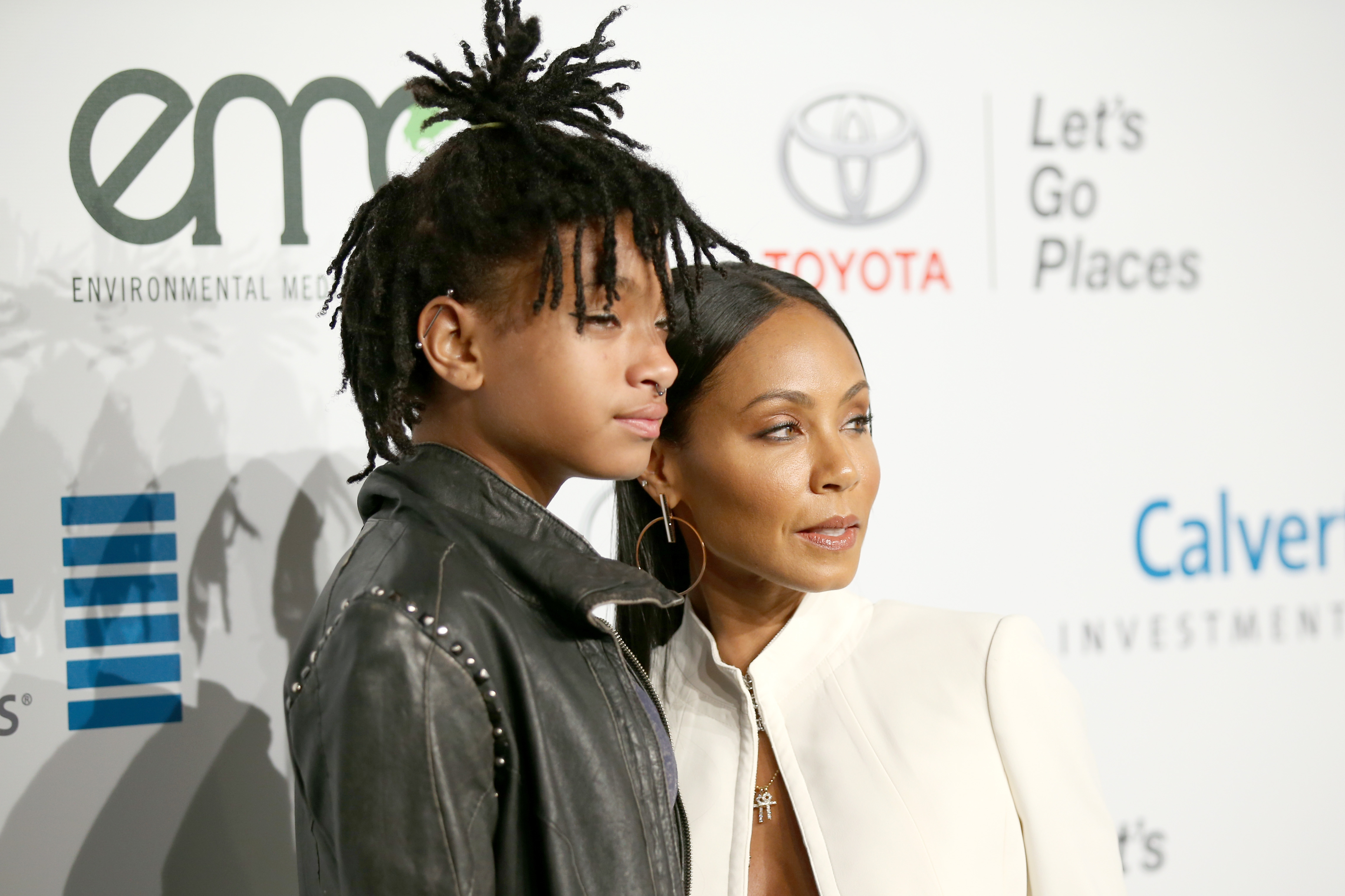 Jada Pinkett Smith and August Alsina
In July 2020, Alsina sat down with The Breakfast Club host Angela Yee to promote his latest album, The Product III: State of Emergency. Throughout the interview, Yee questioned Alsina about his relationship with Jada. Back in 2017, the two were seemingly inseparable as they snapped pictures together on social media. Alsina was also seen on several trips with Jada, Willow, Will Smith, and Jaden Smith. 
Alsina confirmed to Yee that he and Jada were more than just close friends. He said they were involved in a relationship while at a time where he claims Jada and Will were separated. Several weeks later, Jada and Will sat down for an episode of Facebook Watch's Red Table Talk, where she said she was involved in an "entanglement" with the singer while she and Will had a rocky moment in their marriage. Once the couple got back together, Jada said August stopped speaking to her. 
Related: Jada Pinkett Smith Felt 'Resentment' Over Having Kids Jaden And Willow, Had To 'Work Through Regret' Over Motherhood
The topic of Jada's public confession came up again during a September 2020 episode of Red Table Talk. Jada, Willow, and Jada's mother and fellow co-host, Adrienne Banfield-Norris, sat down and reflected on Jada and Will sharing their truth to the public. Willow said, watching her parents' transparency made her "proud" of her mom and revealed to her the true love her parents share. 
"To be able to see you and Dad do that, for me, that was like: 'Okay, that's the real deal,'" Willow shared. "That's real love. Like, when you can be like: 'I'm with you. I'm going to stand by you, and I'm gonna hold your hand because I love you'… that's really important." 
Willow Smith doesn't think monogamy is for her 
When Red Table Talk premiered in 2018, Jada expressed that she wanted the platform to be an opportunity for her, Willow, and Adrienne, who the family refers to as "gammy," to share their real-life conversations with the public.
 On a June 2019 episode of Red Table Talk, the three women spoke to a "throuple," which consisted of two women and one man. The idea of being in a polyamorous relationship was something Willow said she would be interested in pursuing. The 19-year-old said she thinks monogamous relationships can create "insecurity and jealousy" amongst a couple. 
"This is the scariest thought that people shy away from. It's the feeling of feeling like the person that you love is falling in love with somebody else," Willow said. "And that insecurity and fear just eats us alive. But that insecurity and fear is something that we need to overcome and something that we need to evolve out of and transmute that into something new and different that can actually be helpful and make us love more and more freely." 
Willow and Jaden were friends with Alsina before his relationship with Jada 
Although multiple rumors were surrounding the true nature of Jada's relationship with Alsina, the singer was labeled as a friend of the Smith family. During her Red Table Talk interview describing the relationship, Jada said she met Alsina through her son, Jaden. Jaden and Willow were friends with Alsina at the height of his health complications. When he connected with the Smith family, he battled a genetic, liver disease and mental health issues. While Jada and Alsina initially had a close, emotional relationship, they eventually shared a romantic connection as well. 
"Four and a half years ago . . . I started a friendship with August. We actually became really, really good friends. It all started with him just needing some help, me wanting to help his health, his mental state," Jada said. 
Jada Pinkett Smith told Willow Smith discussing her rumored affair was a 'breakdown of any mask'
Related: Will Smith Told Teenage Daughter Willow That It's Good Not To Be Curvy — 'Guys Will Look at Your Brain More'
Like her daughter, Jada shared she was also proud of herself for deciding to speak out about the rumors surrounding her "entanglement" with Alsina. She said it provided her and Will with the opportunity to highlight a real challenge marriages face. Jada also feels sharing her truth made her family more relatable and human to those who watch them from afar. 
"[It was] a full blast of, like, flaws, and feeling and just the total breakdown of any mask," Jada said of the episode.