Willow Smith Said This Childhood Experience Was 'Painful' Because She Was So Naive
Willow Smith learned an important lesson as a kid but she said the experience was terrible and painful.
Willow Smith and her brother Jaden Smith discovered how much of a bubble they lived in as part of a celebrity family when they had some unpleasant real-world experiences. Willow explained how she had been naïve as a kid when she and friends visited Disneyland and she quickly found herself experiencing a moment she called "painful."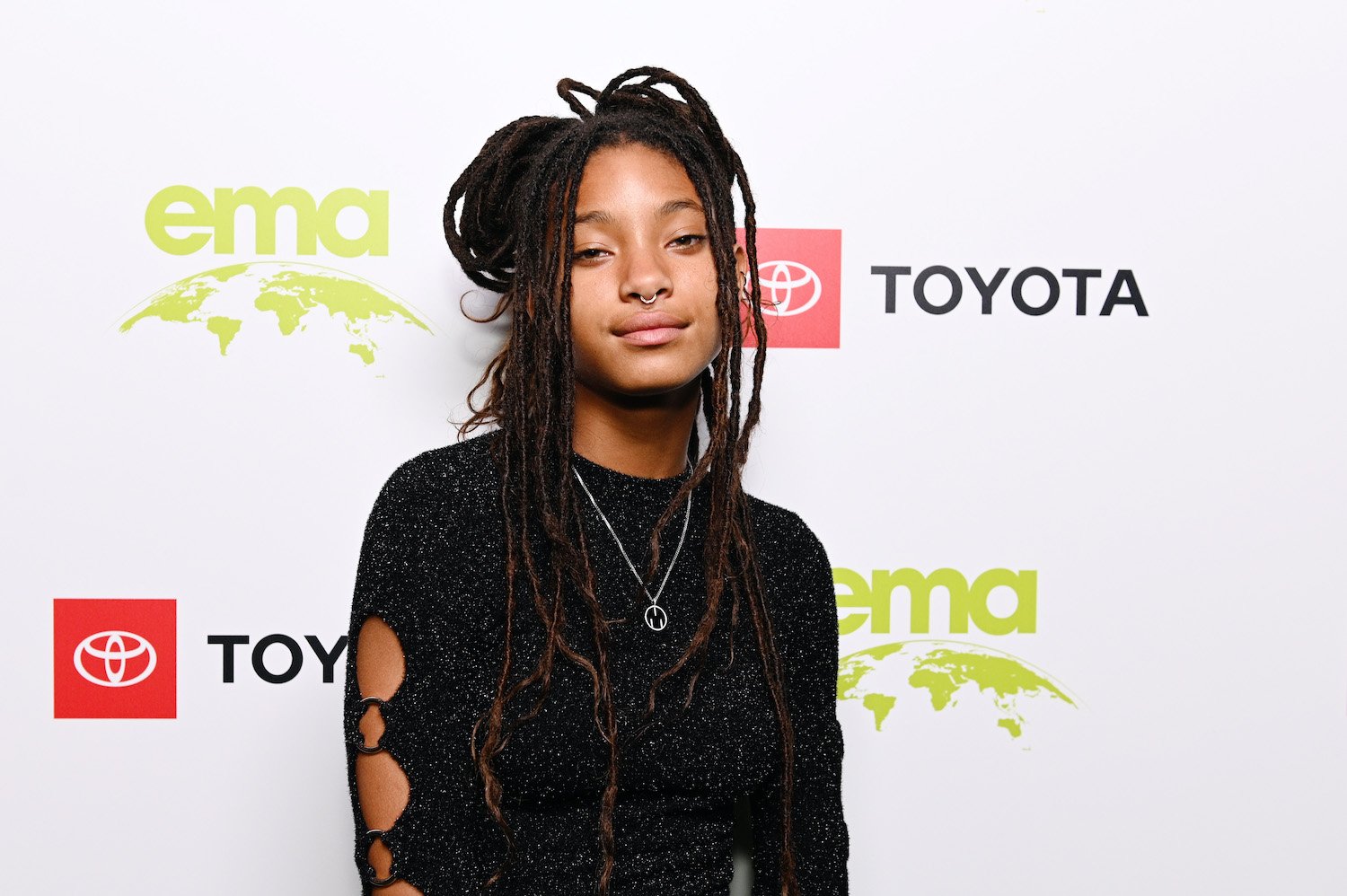 Willow Smith shared how she was taken advantage of
During a 2018 episode of Red Table Talk, Jada Pinkett Smith talked with her children Willow and Jaden about what it was like for them to grow up in their "unconventional" famous bubble.
The brother and sister revealed some of the moments where they learned important lessons about what life beyond their bubble was, with Willow recounting one "painful" experience.
"I literally hate Disneyland because I had one terrible experience and everyone expected me to pay for them," Willow explained. "I was super young, it was with older girls … and they were behind my back like, 'Oh, she's going to pay for everything.' I honestly wasn't thinking that way … It was painful."
Jaden shared how confusing the real world was to him as well with something as simple as getting dinner with friends.
"I don't know how things always work," Jaden said. "I always get nervous at the end of dinner … It's like, what do I do when it's just me and my homies and we're just chilling for dinner … do I ask for the check … do I just pay for everything?," he wondered. He'd seen his father Will Smith order everything on the menu and pay and his mother similarly pay for meals, but he seemed unsure of the expectations with his own friends.
Willow Smith felt like her parents pushed her to do 'Whip My Hair"
During the discussion, Jada asked her children if there was a time when it felt like she and Will didn't really connect with them — and Willow pointed to one example.
"I mean I only have one like really terrible experience. Which is 'Whip My Hair'," Willow explained.
Jada interjected, "Your feeling about that was that you felt like you were put in the game too soon."
Willow said that she wished her parents didn't push her to make a hit record. "Just that the values of the people around me should have been the opposite," Willow explained. "You and daddy should have been, 'OK, we value her musical growth and knowledge more than her popularity.'"
Jada listened to her daughter but explained what she and Will were feeling at the time and how they thought it was a solid move for Willow. "For us, that survival mentality for your dad and I, we were like, 'Oh man, she'll be set up for life. This is her start,'" she said.
Willow explained what's the worst form of punishment to her
When the family each answered a question at the end of the episode, Willow read the fan question, "Is punishment a necessary part of parenting?"
Surprisingly, the most devastating punishment for her is disappointing Will and Jada.
"OK, for me, disappointment is punishment," Willow explained. "I respect my parents so much that disappointment is like a knife in my heart. I want to be a person that my parents want to look at, that my parents are proud of."