Willow Smith Says Jada Pinkett Smith Received Death Threats and 'so Much Hate' After Playing With Her Metal Band
Willow Smith reached musical fame at the age of 11. In 2009, the daughter of Will Smith and Jada Pinkett Smith released her debut single, "Whip My Hair." Although the song earned Smith massive acclaim, she decided to quit performing the hit and pursued a career in rock music.
In a July 2021 interview, Smith shared that Pinkett Smith's musical efforts inspired her to make her lane in the music industry. She also said watching her mother get criticized for her music stuck with the 20-year-old performer.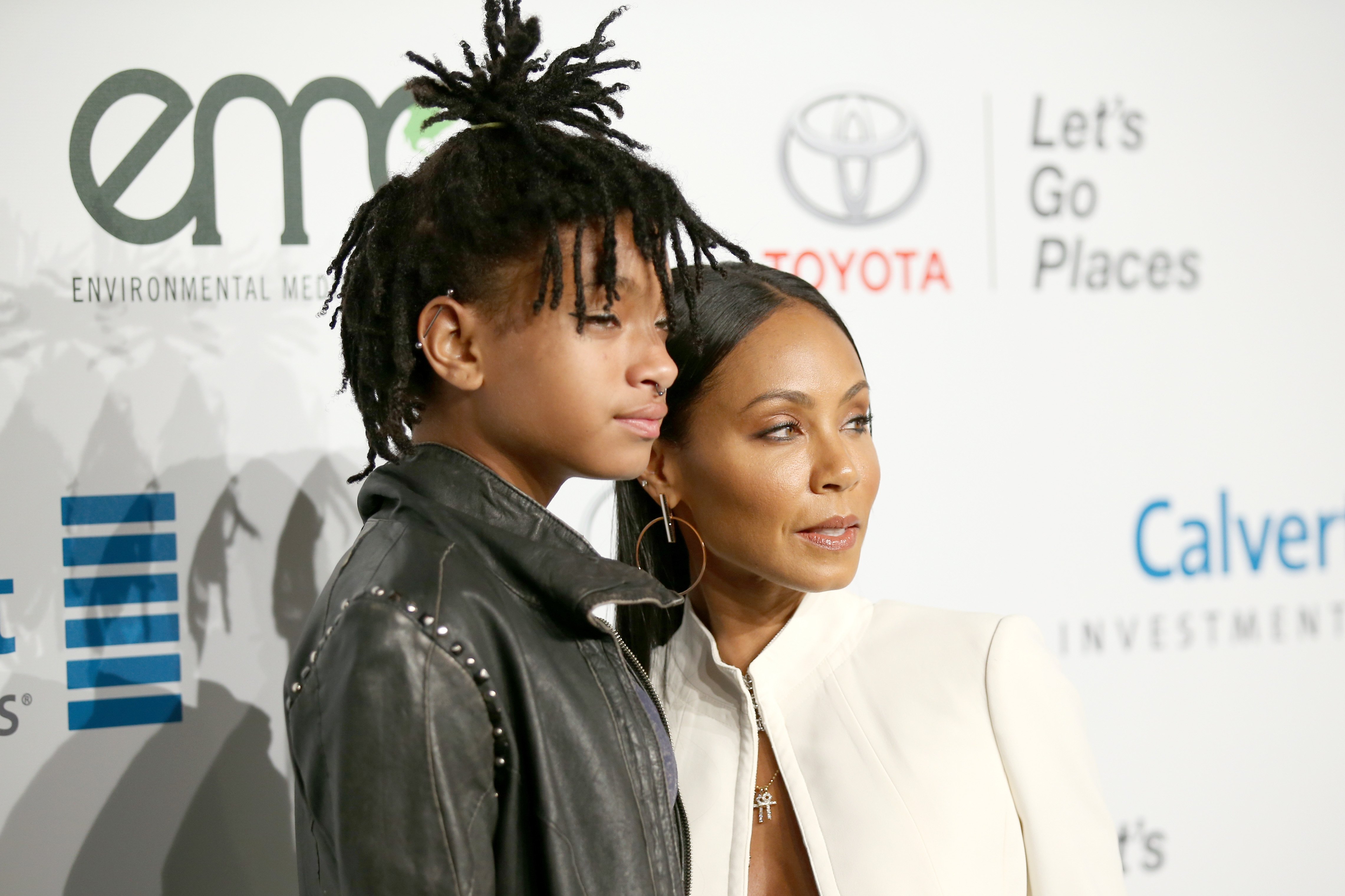 Willow Smith claims Jada Pinkett Smith faced 'intense racism' while playing in her band, Wicked Wisdom
During the 1990s, Will and Pinkett Smith became one of Hollywood's it couples. The pair started dating shortly after Will's divorce from Sheree Zampino. In 1997, they got married. One year later, their son, Jaden Smith, was born. On Halloween 2000, Smith came into the world, making their family complete. Will also has an older son, Trey Smith, from his marriage with Zampino.
RELATED: Willow Smith Reflects on Growing Up Famous — 'To Be Completely and Utterly Honest, It's Absolutely Terrible'
While growing up in the public eye, Smith watched some of the criticisms her parents received firsthand. In an interview with L'Officiel for its July 2021 cover story, the "Time Machine" artist said music fans treated her mother poorly. Amid her box-office success from The Matrix, Pinkett Smith formed a nu-metal band called Wicked Wisdom. When fans realized the actor was the band's frontrunner, Smith says her mom received "intense racism" and death threats from the public. 
"My mom got so much hate," Smith declares. "It was intense racism and sexism, just packed onto the tens. People giving her death threats, throwing glass at her onstage. Some crazy stuff went down."
Willow Smith recently paid homage to Jada Pinkett Smith and Wicked Wisdom
In the same interview, Smith explains that watching the flack Pinkett Smith received made her insecure about her music career. After the success of "Whip My Hair," the singer took a hiatus from her craft. When she returned to music, she debuted alternative and indie rock songs like "I Am Me."
RELATED: Jada Pinkett Smith Once Revealed Her Biggest Fear When It Comes To Willow and Jaden Smith
"I got to see that hate firsthand," Smith says. "It was so scary to me, and I think I internalized a little bit."
Throughout the years, Pinkett Smith has worked on other projects instead of Wicked Wisdom. However, Smith celebrated her mom's music during a May 2021 episode of Red Table Talk. In honor of Mother's Day, she sang with Pinkett Smith's band and performed their song, "Bleed All Over Me."
Willow used her upcoming album to 'fulfill' a musical desire
On July 2, 2021, Smith plans to release her single "Lipstick." According to USA Today, the single will give her audience a glimpse into her upcoming album. The project, titled Lately, I Feel Everything, includes a song with Travis Barker of Blink-182. Through the album, Smith says she plans to start a new generation of Black female rock stars.
RELATED: Willow Smith Could See Mom Jada Pinkett Smith With a Woman if Her Marriage With Will Smith Ends
"I just wanted to fulfill that desire that I had ever since I was 10 or 12 of singing rock music, of being a Black woman singing rock music," she declares. 

Smith's album, Lately, I Feel Everything comes out on July 16, 2021.