Willow Smith Surprises Mom Jada Pinkett Smith With an Unexpected Mother's Day Gift
Red Table Talk made its grand return to Facebook Watch with new episodes in March with Jada Pinkett Smith, daughter Willow, and Adrienne Banfield-Norris, a.k.a. Gammy.
The latest episode is keeping the family vibe at the center with its Mother's Day theme to celebrate moms across the country. But Willow let viewers in on a little secret with her surprise gift for mom Jada that rocks her whole world.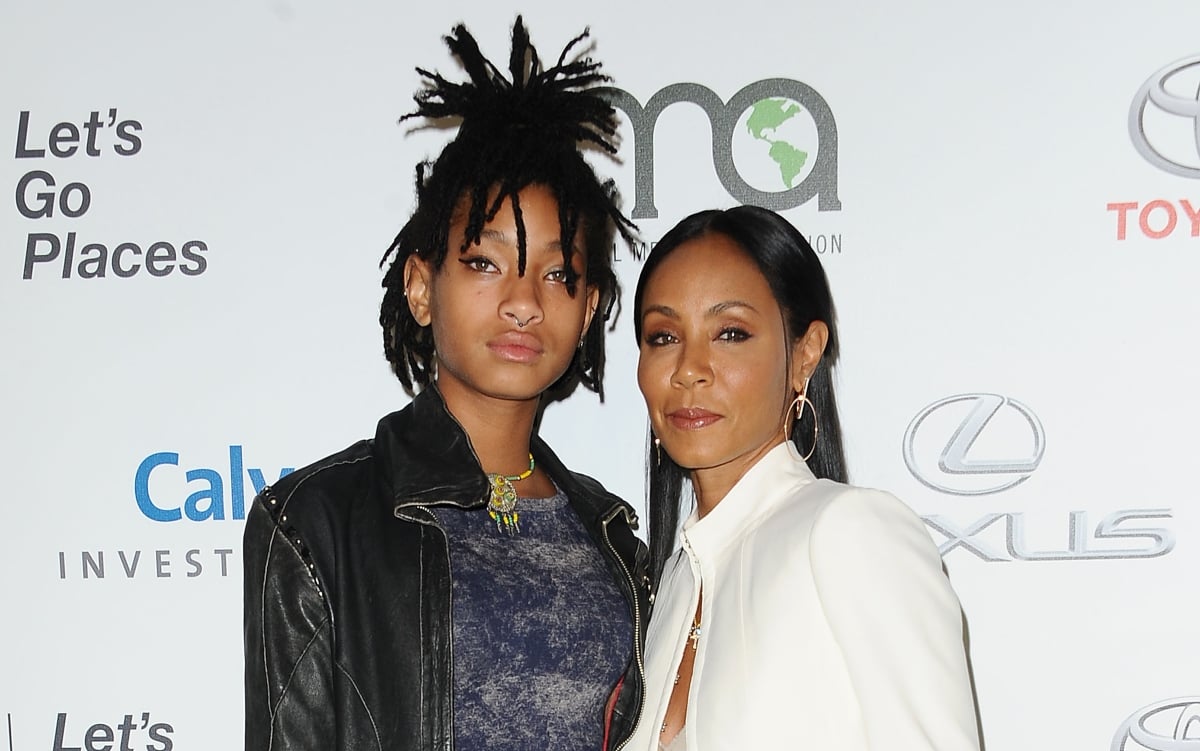 The 'Red Table Talk' family welcomes moms to the table
Pinkett Smith and the Red Table Talk team made special arrangements for their in-person guests in the May 5 episode. Filmed with COVID safety protocols in place, the show honored three moms who have made a big impact.
The first guest, Pam Willis, adopted seven siblings after their parents died in a car accident. Before that traumatic event, the children sometimes lived in homeless conditions and saw their biological parents live with addiction. She and her husband, already parents to five children, were set to become empty nesters when they heard about the kids. It was a no-brainer.
Pinkett Smith, Willow, and Gammy surprised Willis by bringing out her entire family and gifting them with $50,000 to go toward their bills.
The Red Table crew also welcomed Josephine, a single mom who immigrated to the U.S. and worked three jobs to support her family. Her daughter is enlisted in the Navy and they hadn't spent Mother's Day together in seven years. Surprise! She showed up and the pair received a vacation as a gift.
Their last guest Sada lost her mom shortly before giving birth to her second child. Her aunt stepped into a motherly role and she wanted to thank her. They were treated to an uplifting performance from Shirley Caesar.
Willow Smith springs a Wicked Wisdom reunion on Jada
Unbeknownst to Pinkett Smith, Willow orchestrated her own big gift reveal. She got her mom's old metal band, Wicked Wisdom, back together. After showing her mother a video presentation that highlighted her badassery as a parent, Willow led her outside.
Wicked Wisdom greeted Pinkett Smith from a stage, and she shed tears as soon as she saw her friends. Then Willow grabbed a guitar.
"This has been in the works for a couple months. Pocket flew in; we've been rehearsing all week," Willow said before launching into one of the band's songs, "Bleed All Over Me."
Pinkett Smith used to tour with her band
Back in 2002, Pinkett Smith formed her heavy metal band Wicked Wisdom with Pocket Honore, Rio Lawrence, Cameron Graves, and former Fishbone member Philip Fisher. She sang lead vocals.
The group opened up for Britney Spears' Onyx Tour in 2004 and in 2005, snagged a spot at Ozzfest after Sharon Osbourne saw them play live. In addition to touring the world, the band recorded two studio albums between 2004 and 2006. Fans can catch some of their work on YouTube.
Both Pinkett Smith and Will Smith passed their penchant for music down to their children, as Willow and Jaden are recording artists.
Viewers can watch this Mother's Day edition of Red Table Talk on Facebook Watch.