Willow Smith Was Compared To Rihanna During Her 'Whip My Hair' Days
Willow Smith showed multiple similarities to Rihanna when she first stepped into the music scene in 2010.
The daughter of Will Smith and Jada Pinkett Smith began her music career at the age of 10. She instantly reached fame with her megahit, "Whip My Hair." The song and video showed off Willow's unique style, as well as her vocal range. She soon joined the ranks of musicians who were older than her and was compared to some of the era's most notable artists.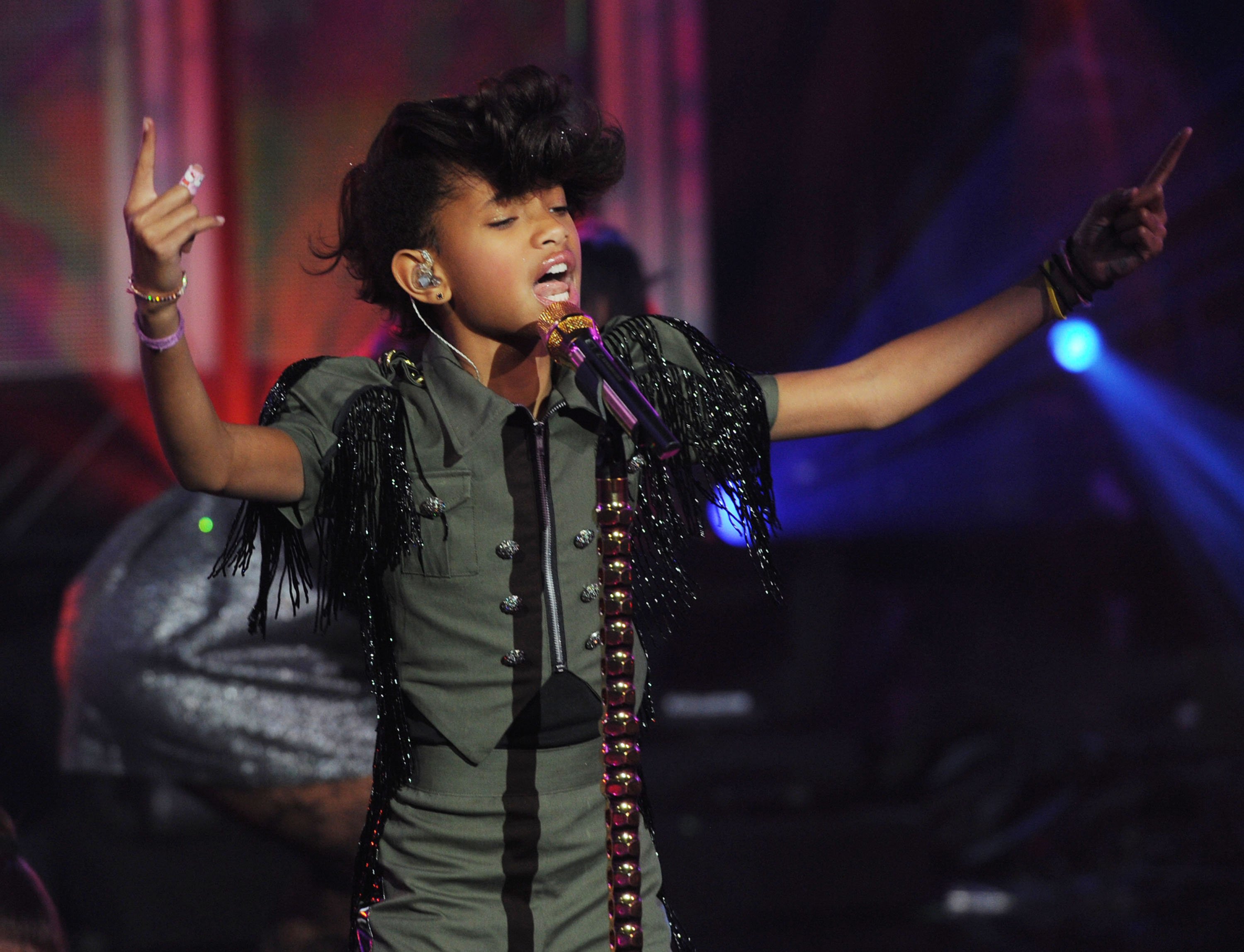 Why Willow was compared to Rihanna
In the mid-2000s, Rihanna became a household name. After the Barbados native released her first album, Pon De Replay, in 2006, she gained traction in the music industry. However, her second album, Good Girl Gone Bad, allowed her to reinvent herself in 2007. With her edgy hairstyles and clothes, Rihanna soon became a fashion icon and was known for her ability to take risks in music and style.
Related: Willow Admits That Jada Pinkett Smith And Will Smith Used Shame As A Parenting Tool — 'Dad's Way Was Don't Collapse'
Once Willow released the video to "Whip My Hair," fans could see the young singer wanted to step outside the box. Almost instantly, Billboard reports Willow was compared to Rihanna for her appearance. At the time, both musicians styled their hair in a half-shaved haircut. They both also wore eclectic outfits on stage.
Of the comparisons, Willow told 97.9 The Box that she didn't mind being in the same category as Rihanna. She expressed her love for the singer and said she would be honored to be a younger version.
"I think Rihanna is awesome, and I would love to be a mini Rihanna," Willow said.
Willow said she had to 'regain trust' for Will Smith after 'Whip My Hair'
Although "Whip My Hair" earned Willow multiple accolades and almost instant fame, it's not an era of her life she prefers to look back on. During a 2018 episode of Willow, Jada, and Adrienne Banfield Norris' show, Red Table Talk, Willow opened up about how her music career hurt her relationship with her father, Will. She admitted she had to learn to forgive her father for the role he played in not paying attention to her needs while working as a singer.
Related: Did Willow Smith Go To College?
"I definitely had to forgive you and daddy for that whole 'Whip My Hair' thing. It was mostly daddy because he was so harsh at certain times," Willow admitted. "It was a couple of years, honestly. Trying to regain trust for not feeling like I was being listened to or like no one cared how I felt. And I had to forgive myself because I felt guilty. Because, everyone is trying to make me better, trying to make my dream. But I didn't really understand what my dream entailed."
Willow Smith appeared in Rihanna's Savage X Fenty fashion show
In October 2020, Rihanna released Savage X Fenty Show Vol. 2 on Amazon Prime. It was the second fashion show for Rihanna under her lingerie line, Savage X Fenty. The show had multiple star-studded appearances, including Lizzo, Demi Moore, Rico Nasty, and Paris Hilton. Willow also graced the runway on multiple occasions, wearing black, silk pajama sets, fishnets, and Doc Martens boots.
Related: Rihanna's 2020 Savage X Fenty Show Features Musical Performances By Bad Bunny, Rosalía, Travis Scott, And More
Before her appearance, Willow spoke to Entertainment Tonight about her unique style. She told the outlet she chooses her looks based on how she feels at the moment, which is why it changes so frequently.
"I always want my art and my fashion to be where I express that evolution," Willow said.