Winnie Harlow's New Boyfriend, Kyle Kuzma, Was Once Linked to a Kardashian-Jenner Sister
It looks like Winnie Harlow is officially off the market.
After nearly a month of ongoing speculation surrounding her love life, the supermodel seemingly confirmed that she's dating NBA player, Kyle Kuzma, on Instagram. But before he began sparking romance rumors with Harlow, Kuzma was romantically linked to other sought after women in Hollywood, including a KarJenner sister.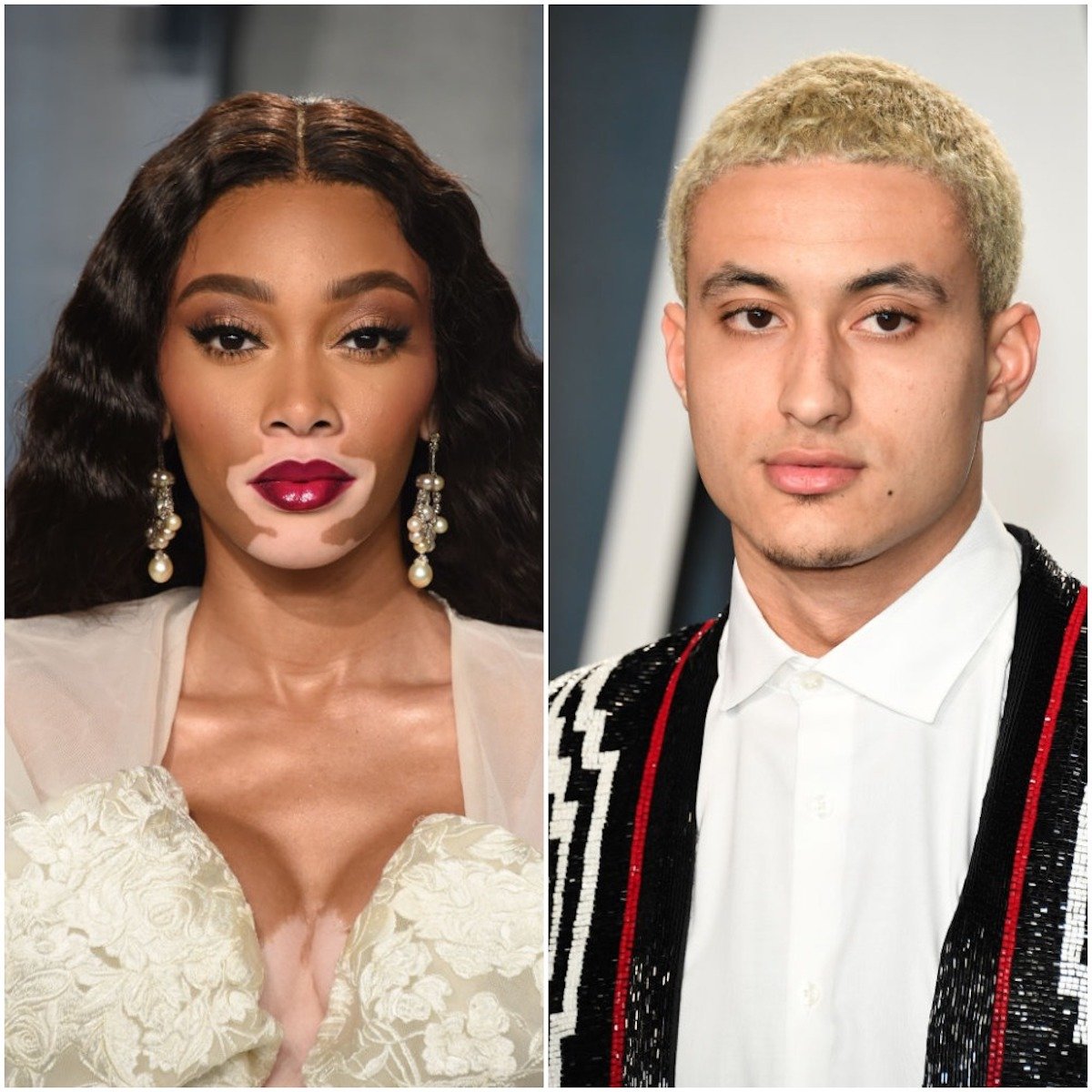 Winnie Harlow and Kyle Kuzma first sparked romance rumors in May
In early May, romance rumors surrounding Harlow and Kuzma began to surface after the model posted a photo of the athlete's adorable new puppy on her Instagram.
After that, fans began to notice Harlow and Kuzma leaving each other flirty comments under their Instagram posts.
From the Los Angeles Lakers player calling the model a "B U TEE" under one of her photos to the America's Next Top Model alum later returning the compliment by commenting "Who's the model now," under one of his posts. Of course, these comments didn't go unnoticed by fans.
But it wasn't until May 16 when the two were spotted holding hands while walking in a LA neighborhood when romance rumors went into overdrive.
A few days later, Page Six confirmed that Harlow and Kuzma were indeed a couple and had been dating exclusively during the state-mandated lockdown.
On June 24, the pair made their relationship Instagram official after the model shared a series of photos of the two of them enjoying a day at the beach.
Though Harlow and Kuzma have yet to comment on their reported romance, it's safe to assume that the model's swimsuit-clad post was a form of confirmation.
Kyle Kuzma was once spotted with Kendall Jenner  
Though Kuzma is happily dating one of the most sought after models in the world, this actually isn't the first time he's been linked to a famous face.
In 2019, the Lakers' power forward was spotted on a lavish yacht in Malibu with Kendall Jenner. Once they docked, the pair attended a house party with friends, which raised the question: were they dating?
Though photos of Jenner and Kuzma on the yacht made it seem like they were having a romantic day at sea, Entertainment Tonight reported that they were not in a relationship.
"They've run in the same circle for a while, and there's no romantic relationship between them. Kendall is enjoying being single after ending things with Ben," a source told the outlet, with another adding, "It's nothing."
Kuzma has also been romantically linked to High School Musical star Vanessa Hudgens. The two were spotted having dinner together in January 2020, just days after Hudgens split from her boyfriend of nine years, Austin Butler.
Although it seemed like Hudgens and Kuzma were getting pretty cozy, the spark between them fizzled out before things became too serious.