'Black Panther' And 'Us' Star Winston Duke's Net Worth And Upcoming Projects
The actors of the Marvel Cinematic Universe are mostly big names. However, as soon as an actor becomes a part of the MCU, they begin to garner attention. This has definitely been the case for Winston Duke, a rising star in Hollywood. Here's what you need to know about the up-and-coming actor.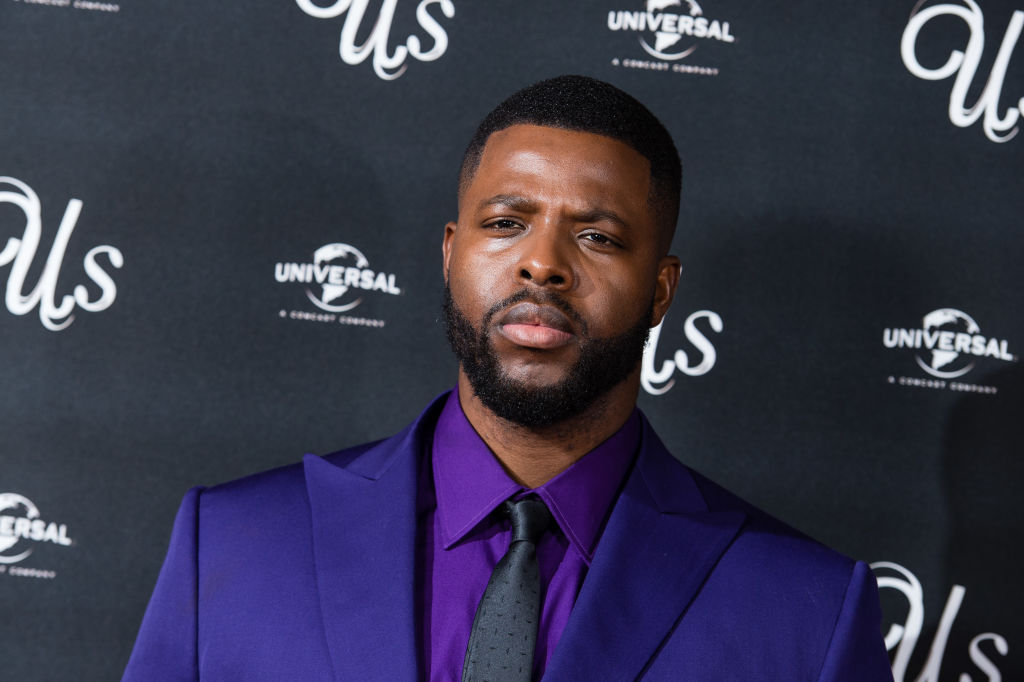 Duke's early life and career

Duke moved to the U.S. when he was a child, graduating from high school and college in the state of New York. He went on to get his MFA in Acting from Yale University and has a background in theater.

Given his status, it may be surprising that Duke has been in very few films and TV shows. He had arcs on the series Person of Interest, The Messengers, and Modern Family before landing his first movie role.

Here's what you know him from

That initial film gig turned out to be his breakout role. Duke portrayed M'Baku in Black Panther. The character is from another Wakandan tribe and is at the start of the flick, a rival to T'Challa. However, he proves to have more depth than meets the eye.

Duke reprised his role in Avengers: Infinity War, during which time he teams up with the rest of the Marvel heroes to take on Thanos' Outriders. He survives the snap, so hopefully, we will see him in Avengers: Endgame, though he hasn't been in any of the film's promotional materials.

About Duke's new film, Us

Now, Duke stars in a very different kind of film. He portrays Gabe Wilson in Us, the forthcoming horror film from writer and director Jordan Peele. Duke stars alongside his Black Panther co-star, Lupita Nyong'o who, he revealed to The Hollywood Reporter, he has known since both were at Yale.

Duke landed the role after introducing himself to Peele, who had already cast Nyong'o. However, Peele initially thought that, at 6'5" and 230 lbs., Duke's size would make it hard for the audience to fear for the family's safety. Fortunately, the actor's charisma won him over, and Duke was able to go onto play a more multi-faceted role than he'd had the chance to tackle prior to this. Us is in theaters on March 22, 2019.

His upcoming projects
Clearly, Duke is hot right now, and there's no better time for an actor to score some incredible gigs. He starred opposite Mark Wahlberg in the crime drama Wonderland, which will be arriving on Netflix sometime in 2019. Duke has signed onto star in Heroine, an independent action thriller, and, as mentioned by THR, is in talks to portray MMA fighter Kimbo Slice, who passed away in 2016, in an upcoming biopic. And there's also the Black Panther sequel, which he will no doubt return in.

Duke's net worth

Because he is fairly new on the scene, there isn't much information about Duke's net worth or salary for any of his projects. However, Idol Networth takes a guess at his wealth, estimating his net worth to be around $7 million. This seems quite high, but hopefully, he was able to negotiate a hefty contract with Marvel for his appearance in (at minimum) four films. Regardless of how much he has or hasn't earned, there's no denying that this will only grow over time, as he lands more prestigious roles in the future.