'Winter House': Austen Kroll Shades Lindsay Hubbard– 'I Shouldn't Have to Train a 36-Year-Old Woman How to Not Act at WWHL'
While Austen Kroll from Bravo's Winter House expressed remorse for the breakdown in his friendship with Lindsay Hubbard, he doesn't think he's entirely responsible for her reaction to the comments he made on Watch What Happens Live either.
Hubbard blocked Kroll after he played a game on WWHL where he had to choose who was a better kisser or cuddler. Kroll kept choosing Ciara Miller over Hubbard, so she became angry, blocked him, and hasn't spoken to him since. Kroll recently went on the defense over her reaction and got a little shady with his remarks.
Austen Kroll shares his reaction to Lindsay Hubbard joining him on 'WWHL'
He described their friendship as being "overbearing" at times. "It can be an overbearing process where it's like, 'OK. I'm going on Watch What Happens Live…' And she's like, 'OK, well, I'm going to come!' And you're like, 'OK, come on then, Linds, but do not make this day about you.' And that's what she tried to do the whole day," he told ET.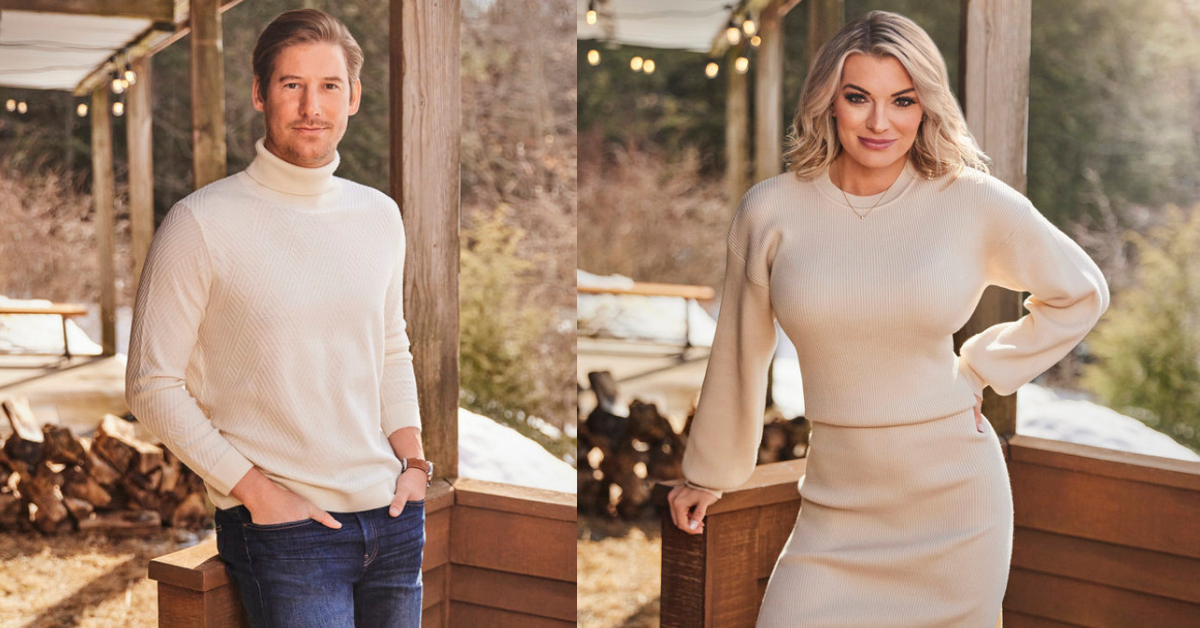 "The whole entire day, from the moment that I landed in New York, she tried to make the moment about her," he said. "She was like, 'Oh my gosh, have you seen the episode? Oh my gosh, you have to watch it. Andy's going to give you s**t for it.' And I'm like, 'I'm good. I'm good. I am all good. Are you good?' And then when we got there, I guess Andy asked her to sit in the audience and just the dramatics of it all. She fell on the ground and was rolling around and was like, 'Oh! They want me to be in the audience?!'"
"I was like, 'Linds, this was your goal from the moment that you got here. Come on then, come out in the audience but it's not going to change my answers,'" Kroll added. "And I shouldn't have to train a 36-year-old woman how to not act at Watch What Happens Live."
Why did Austen Kroll respond with some shade?
Hubbard lashed out at Kroll on a podcast after his WWHL appearance. She was frustrated and said, "At some point, you know, I just, I can't, like, be OK with keeping that kind of person in my life. don't need to train a 34-year-old man how to be a good friend to me. It's just not in the cards."
Kroll was stunned by her comment sharing that he doesn't agree with it. He then said Hubbard was currently dating someone else and added, "I don't know why she needs to have me in her life as much as she has and had," he said.
Austen Kroll said he wants some distance from the 'Winter House' friendship
He continued to paint Hubbard as someone who was clingy in their relationship. "I'm like, and aren't you dating someone new?" he said that he asked Hubbard. "Focus on that. Focus on that. I'm doing good now, life is dandy. We don't have to be in constant contact like that."
"If I come into the city, it's like, 'Come over [repeatedly]'" he added. "And I'm like, 'Linds, I'm doing my own thing over here. If you'd like to meet for happy hour, I'd love to do that.'"
Is the 'Winter House' friendship over between Austen Kroll and Lindsay Hubbard?
Hubbard said Kroll humiliated her during his WWHL appearance. "It was very humiliating," she said when she was on WWHL. She added that the friendship is not over, but it will take some time to repair itself.
"I mean I'm very hopeful that our friendship will repair itself," she said. "And we'll come out on the other side of this. In a different friendship probably. But we have strong connections and I think a friendship that will repair itself."
Hubbard added she left the studio after Kroll's remarks. "I was like get me out of here," she said.