'Winter House': Did Lindsay Hubbard Lie About Austen Kroll's New Year's Eve Phone Calls?
Stowe, Vermont, temperatures might be chilly, but Austen Kroll's response to Lindsay Hubbard's confession of love is ice cold. The two roommates on the new Bravo series, Winter House, had quite the icy conversation about their relationship in episode 3, but who's telling the truth? Keep reading to find out if you're Team Lindsay or Team Austen.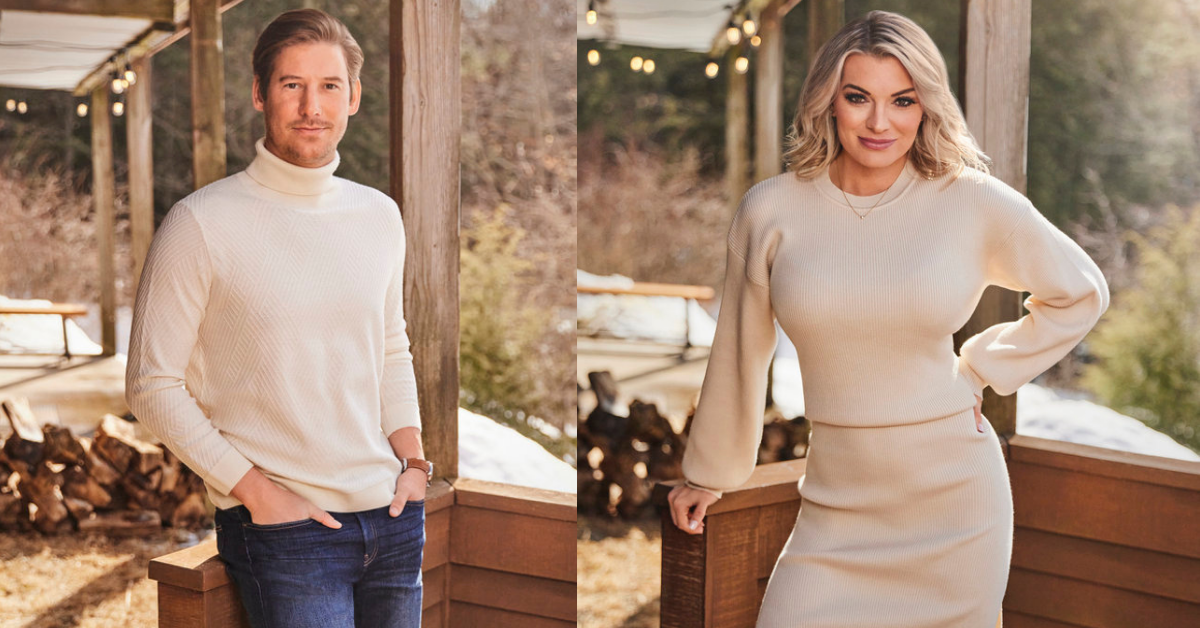 Lindsay Hubbard told Austen Kroll she loved him her first night in 'Winter House'
Lindsay has dated quite a few of her costars from Summer House, and it looks like she's attempting to keep that trend going during Winter House. The PR professional was dating Stephen Traversie when we last saw her in Summer House Season 5. However, that relationship ended close to the end of the season. Now, it looks like she had Austen in mind for her next boyfriend when she arrives.
In true Hubb House fashion, she showed up with a cast of Fireball and was ready to get the party started. The alcohol bought out her vulnerable side, and she told Austen that she was in love with him. She promised it wasn't because she was drunk. Craig Conover is also seen in another room telling Ciara Miller that Lindsay has had a crush on Austen for some time. However, Austen doesn't seem to know how to respond to the confession.
The next day he pulled her aside. "Linds, I love you … like a sister." Lindsay was probably expecting a different response from her longtime crush, but unfortunately, that's not what happened. Austen continued, "It just works so much better this way. I don't want this to be f**ked up because we are too close."
Is Lindsay Hubbard lying about the New Year's Eve conversation with Austen Kroll on 'Winter House'?
When Lindsay first arrived at Winter House, she told some of her roommates that she and Austen talked on the phone frequently. She specified that they spoke "15 times on New Years Eve," and she even asked what his goals were. Austen allegedly told Lindsay that he wanted to date her in 2022. However, the Southern Charm star denies that ever happened.
Austen explains in a confessional, "Every New Years I'm at Madison Square Garden at a four-day Phish show. What am I doing at a Phish show, Linds? My head is in outer space and she knows it. Like, come on!"
Lindsay was quick to fire back, "No, there's no confusing 'I'm going to date you in 2021.' There's no confusing that."
Fans learned in episode 2 that Austen and Lindsay did sleep together previously. The last time we checked, that's not something you do with someone you "love like a sister," but who are we to say what really happened? The two hugged it out, but we doubt that's the last we'll hear of their drama on Winter House.
Are Lindsay Hubbard and Austen Kroll dating currently?
It doesn't look like things end up in the Happily Ever After category for Austen and Lindsay. In fact, it doesn't even look like it took that long for Lindsay to move on to her fellow roommate, Jason Cameron. While she hasn't explicitly stated the two are in a relationship, she's implied that might be the case. Fans can catch all-new episodes of Winter House on Thursday nights at 9 p.m. ET on Bravo.