'Winter House': Gabrielle Kniery's and Julia McGuire's Tempers Flare Over Dancing with Luke Gulbranson
'Winter House' roommates Gabrielle Kniery and Julia McGuire exchanged heated words when Gabby called Julia out on her dancing with fellow co-star Luke Gulbranson.
The new Bravo TV series Winter House might only have the castmates together for two weeks, but tempers are already running high in episode 3. This time it's newbies Julia McGuire and Gabrielle Kniery exchanging heated words over Julia's dance moves with fellow roomie Luke Gulbranson. Here's what we know.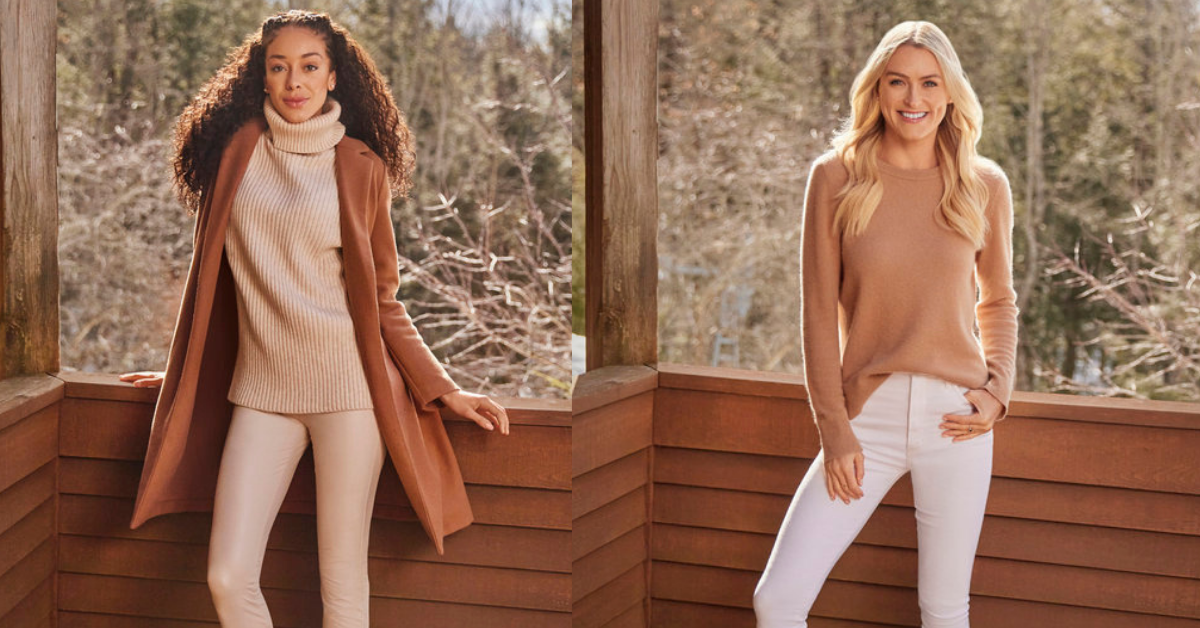 Julie McGuire and Luke Gulbranson get steamy on the dance floor in 'Winter House' Episode 3
Julia and Gabby are two of the four new faces on Bravo's series Winter House. The series is a mashup of cast members from both Summer House and Southern Charm, but the network also added some fresh faces to the mix. Julia is a longtime friend of Paige DeSorbo, one of the stars of Summer House, and Gabby is a friend of Julia's. 
Julia is one of the only people in the house in a relationship, but she made sure everyone knew she was there to have fun too. Recently, Luke Gulbranson (Summer House) and her were dancing and apparently got a little too frisky for Gabby's liking. Fellow roommate Ciara Miller saw it all go down and told Gabby what happened. This leads to Gabby confronting Julia, and the conversation between the two gets heated.
Gabrielle Kniery gets heated with Julia McGuire for dancing with Luke Gulbranson
The Winter House cast members enjoyed some time around the fire after skiing when Julia asked Gabby if she wanted to talk. "Ciara last night came to me and all of a sudden she was like, 'Gabby's pissed at you because you were dancing with Luke…'" Julia starts off. However, Gabby quickly cut her off.
"It wasn't just that," Gabby snapped. "You were like, 'Do you want me to talk to him? Do you want me to talk to him?' All of a sudden, you're, like, grinding on him."
Julia was quick to defend her actions, though. She explained that she didn't want to talk about a potential relationship with Gabby while she'd been drinking, but Gabby wasn't having it, saying that wasn't the reason behind her anger.
Julia still didn't see a problem with what she'd done, "You're so mad at me for… dancing with a guy? I have a boyfriend." 
Gabby tried to explain her point of view again, "I'm telling you how I felt and expressing that you hurt me." However, Julia didn't see it that way, "Well, you're not expressing. You actually went and told somebody else how you were feeling and they came to me."
There are more than enough hookups to keep fans entertained with 'Winter House'
The cast members stayed in the lodge for 17 days, but we're only on episode 3, and audiences have seen several castmates hook up with one another. Paige and newbie Andrea Denver made out in the hot tub, while Austen Kroll made out with Ciara Miller. Lindsay Hubbard arrived in episode 2 and almost immediately confessed her love for Austen. Plus, we already know that Paige and Craig Conover are now an item. 
You can catch Winter House on Bravo on Wednesday nights at 9 p.m. ET.