'Winter House' Has So Many Hookups It's Hard To Keep Them Straight
ARTICLE HIGHLIGHTS
'Winter House' brings the stars of 'Southern Charm' and 'Summer House' together
When beauiful people collide on Bravo, there are bound to be some hookups
Stars Paige DeSorbo and Craig Conover are officially an item after meeting on 'Summer House'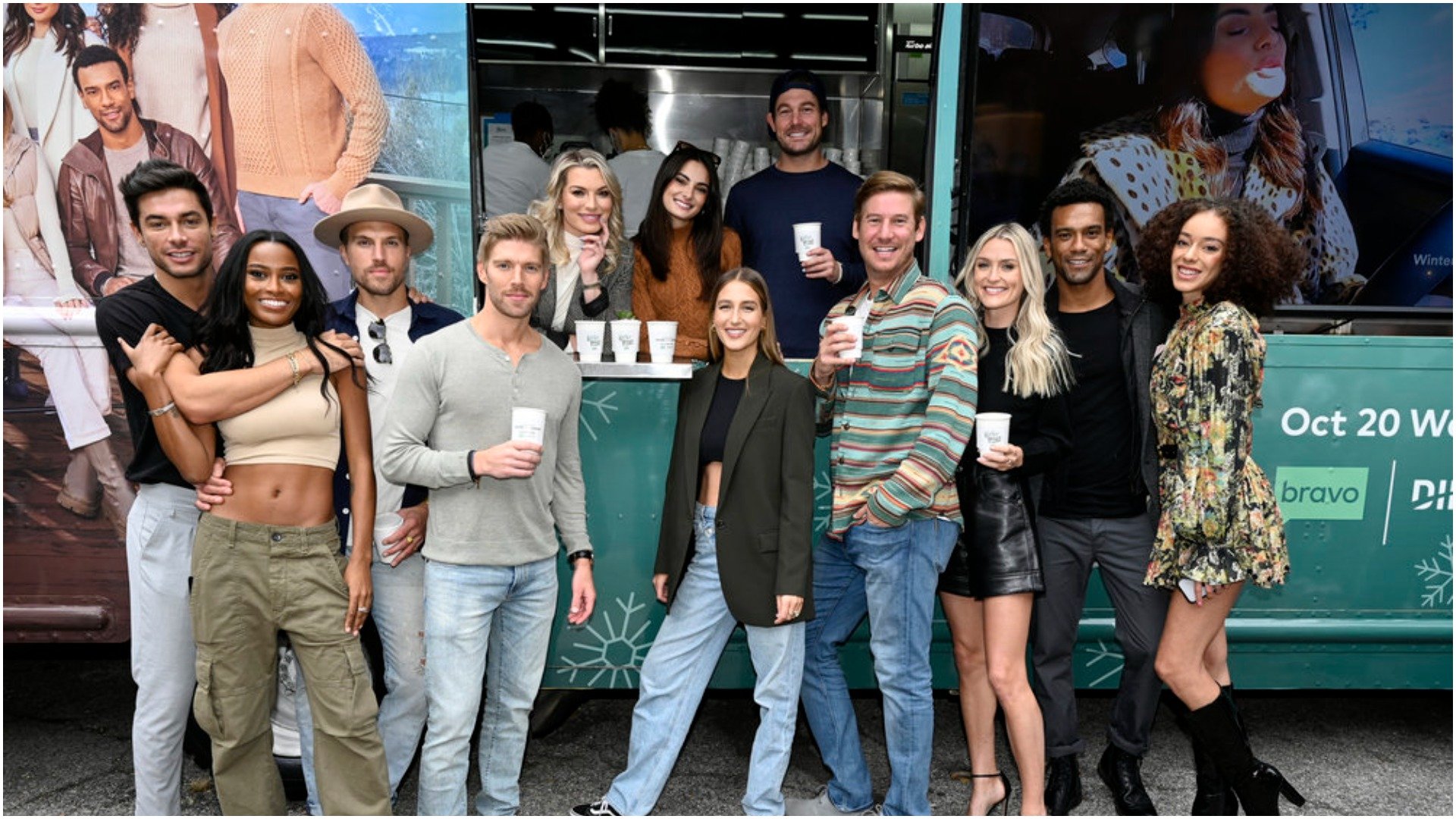 Winter House is essentially a mashup of Southern Charm and Summer House set in a snowy, Vermont vacation spot. With all of those Bravolebrities under one roof, there's bound to be a few hookups.
But based on what Bravo has teased for season 1, there are so many hookups in Winter House, it's hard to keep them straight.
'Winter House' features select cast members from 'Summer House' and 'Southern Charm'
Winter House is a new six-episode reality series from Bravo, and it features select cast members from two of the network's most popular series — Summer House and Southern Charm. For two weeks, the cast members and their friends enjoy a winter vacation in Stowe, Vermont. But it's far from a relaxing getaway.
The series is filled with snowy hijinx and hot tub hookups, and it features a number of fan favorites. Including Southern Charm stars Craig Conover and Austen Kroll, and Summer House stars Kyle Cooke, Amanda Batula, Lindsay Hubbard, Paige DeSorbo, Luke Gulbranson, and Ciara Miller.
New Bravo stars make their debut
Joining the established Bravolebrities on Winter House is a group of their friends who are making their reality show debut. Andrea Denver is a professional model and ski champion from Italy who's looking for love after cheating on his last girlfriend.
Julia McGuire is a model based in New York City who runs in the same social circles as Andrea. She's in a relationship, but she's looking to play matchmaker. Gabrielle Kniery is a model from St. Louis who's friends with Julia. She's also a businesswoman who just launched her own line of bottled marinades and salsas.
Finally, there's model Jason Cameron. He works for a NYC-based non-profit that aims to empower youth by creating change through personal style.
'Winter House' features a ton of cast hookups
Before Winter House premiered, the series' trailer promised a lot of hookups in just a handful of episodes. The clip promised that Lindsay would reconnect with an old flame during her two weeks in Vermont. While Craig struggles to stay faithful to his girlfriend, who didn't make the trip.
The trailer also hinted that Austen could possibly find himself in a love triangle with Ciara. While Paige gushes that she thinks she's "in love" with Andrea after a horse-drawn carriage date.
"Are we finding love in Vermont?" Ciara asks Paige, who declares that "Vermont is a crazy place."
Kyle Cook and Amanda Batula reveal the 'most obvious' hookup
Newlyweds Kyle and Amanda appeared on the interview series We Should Talk ahead of the Winter House premiere, and they said it was obvious that Paige and Andrea were going to hook up.
"There's no way [that wasn't going to happen]," Amanda said. "He's a real Italian man. I was so excited for her! I think you can see it. I'm just wanting this to happen so badly. I'm thrilled. […] I would say the rest of the romances — although I'm never surprised by anything, truly — were not maybe what I would've expected or the pairings I would've made if you asked me."
'Winter House' stars Paige DeSorbo and Craig Conover are officially an item
Paige may have hooked up with Andrea on Winter House, while Craig was struggling to stay faithful to his girlfriend. But things changed after they filmed the series last winter.  Just days before the new series premiered on Bravo, Paige and Craig confirmed that they were officially an item. The confirmation came after rumors swirled about the duo for weeks.
"When we got to Vermont, I didn't know he had a girlfriend. So, I was a little bummed when I first got there, Paige told Us Weekly.
However, she said it turned out to be a blessing in disguise because it allowed her and Craig to develop a "very platonic friendship" that is now "the base" of their relationship.
Winter House airs Wednesdays on Bravo.