'Winter House': Luke Friendzones Gabby and Goes for Julia – but Is She Interested?
Luke Gulbranson from Bravo's Winter House is in the middle of two close friends when he declines Gabby Kniery's romantic advances in hopes he can score with Julia McGuire.
Gulbranson already came between McGuire and Kniery when Kniery could tell he flirted with McGuire. The women, who are longtime friends, talk with McGuire assuring Kniery she had no romantic interest in Gulbranson. So Kniery decides to make a move. But Gulbranson friendzones her and sets his sights on McGuire. But McGuire has a boyfriend.
Luke Gulbranson puts Gabby Kniery in the friendzone
After many cocktails Kniery decides to put her cards on the table with Gulbranson. She gets him alone after making a sexual innuendo to him while everyone was partying. "So now you know that I'm into you," she tells him.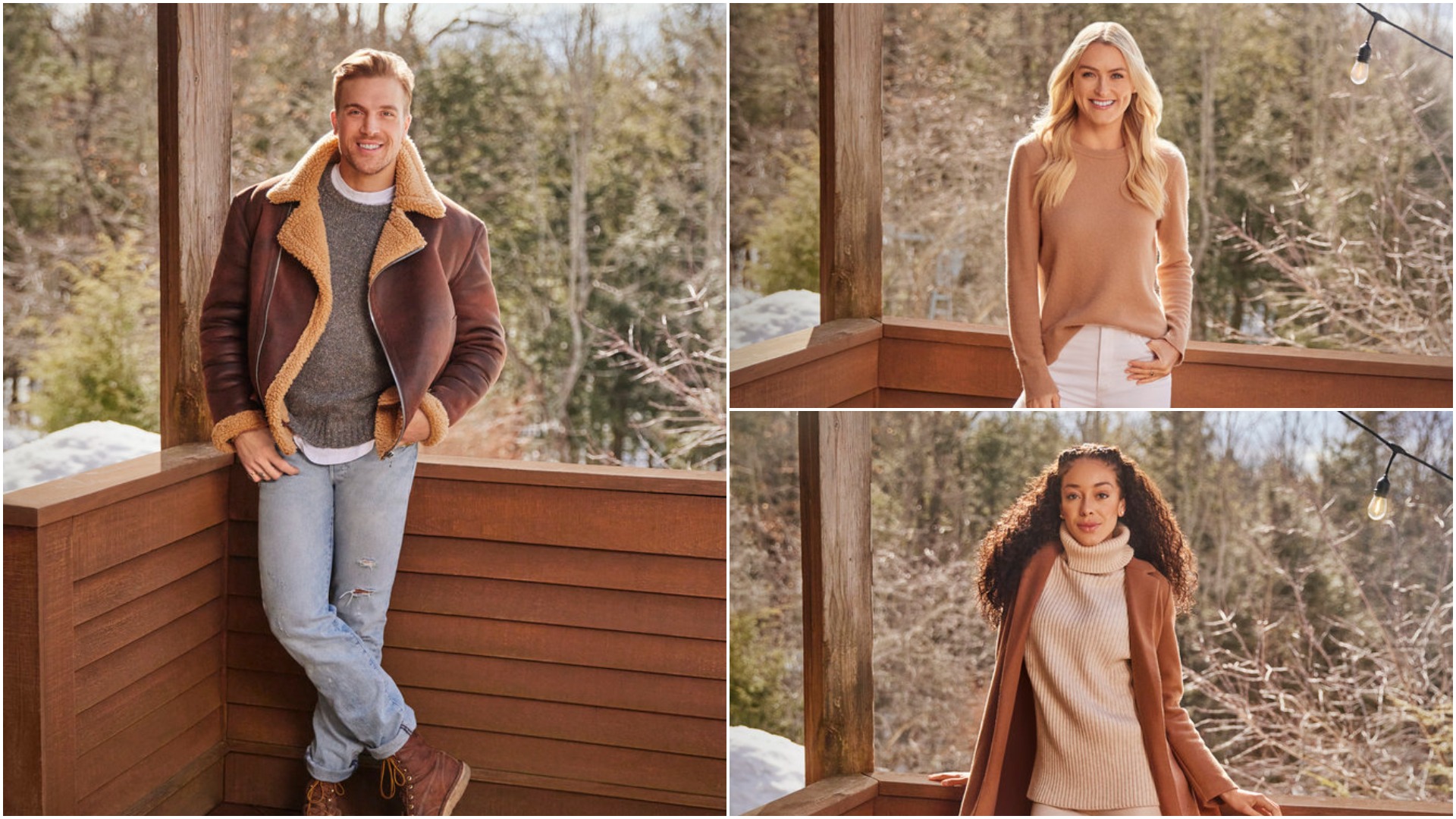 Gulbranson smiles and shakes his head. "So listen," he says as he takes a gulp of his beer. "I gotta be real. I think you're beautiful. But like I see it more as a friendship."
She still thinks that maybe she can still get together with Gulbranson. "I would like no strings attached," she says to him. "If it becomes something more, then that's beautiful." Awkward.
"Yeah, I just I gotta be real with you," he replies. "I think we should –" But Kniery cuts him off. "Be friends," she says rubbing her face. But she comes back again. "I can detach, I can go do my own thing."
"On paper, you would think that me and Gabby would be a match made in heaven," Gulbranson says in a confessional. "But I just wanna figure out which beer I wanna drink next. And Gabby is concerned with what light mantra for the day she needs."
He turns his attention to Julia McGuire from 'Winter House'
Clearly wounded by the rejection, Kniery retreats. But then Gulbranson turns his attention to McGuire and tries to figure out how serious she is with her boyfriend. Gulbranson later makes an igloo with Jason Cameron, which is when he tries to get some intel from him about McGuire.
"Quick question," Gulbranson says to Cameron. "What's Jules deal with her boyfriend?"
"Is that an in?" Cameron smiles. "I don't wanna speculate, but I will say that it may have been on and off at some point."
Gulbranson says there is something about McGuire that he is attracted to and Cameron suggests he talk to her.
Luke Gulbranson makes his move on Julia McGuire … is she into it?
Later at another Winter House party, Gulbranson decides to make his move. Since their theme party is "High School" Gulbranson decides to slip McGuire a note, telling her how he feels. "Julia's that one girl that there's some sort of attraction to," Gulbranson says in a confessional. "Having Jason and Andrea [Denver] telling me that her and her boyfriend, they're off and on. Has me thinking maybe we could pursue something."
He gives her the note, which goes over like a lead balloon. The note asks her if she wants to "hang" later. McGuire shows the note to Amanda Batula who immediately tears it up.
Later it ends up being McGuire who friendzones Gulbranson. "I already feel very uneasy about what's going on," she says to Gulbranson. "Obviously Gabby was interested in you. We had a little bit of drama over you. I just wanna squash it and not have this weird angst over whether you're gonna be flirty or … Gabby's always watching. She really liked you. I just wanna be her friend."
Gulbranson and McGuire then share a shot … to friendship.