'Winter House': Madison LeCroy Ices Down Austen Kroll and Ciara Miller's Hot Romance
Madison LeCroy's health scare was seemingly the impetus behind Austen Kroll and Ciara Miller putting their Bravo Winter House romance on ice.
Kroll received a message from one of LeCroy's friends, informing him she was in the hospital, which prompted him to unblock her from social media and reach out while he was filming the show in Stowe, Vermont. LeCroy had a seizure and her son called 911, which was why she was in the hospital. She told Kroll she was fine, but suddenly now he seemed confused.
Why is Craig Conover worried about Madison LeCroy's message?
Kroll isolated himself from the group after he was in touch with LeCroy. Craig Conover, who warred heavily with LeCroy at the Southern Charm reunion was clearly worried that Kroll was in contact with LeCroy. But he was especially worried when Kroll told him LeCroy said she hoped he hadn't moved on from her.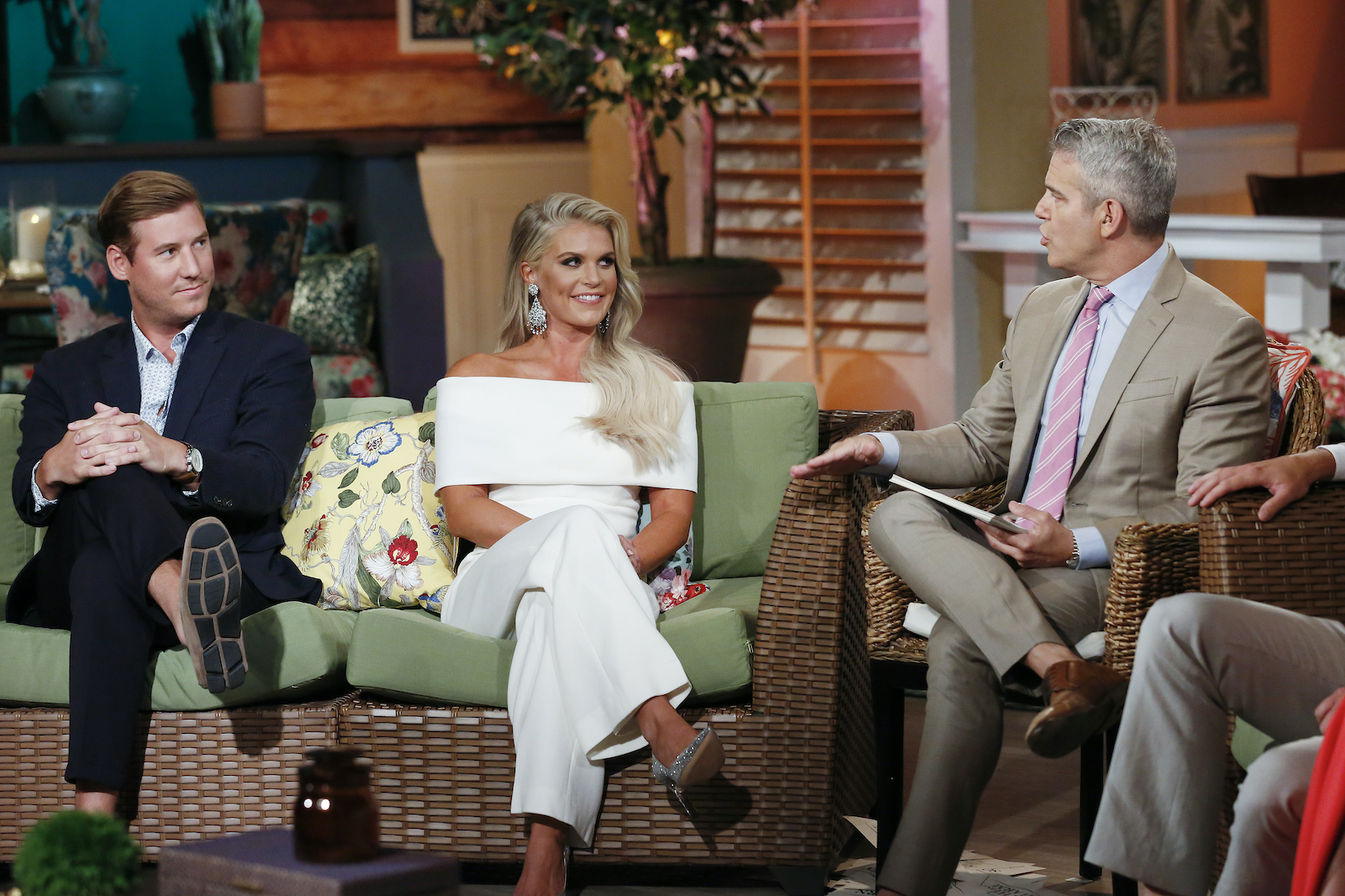 "Look you start to doubt your opinions about stuff," Conover points out. "How many times has she said sorry to you?It doesn't change. Like you're not crazy. She's a bad person."
"Madison's biggest pleasure in life is putting Austen through hell," Conover recounts in a confessional. Cameras flashed back one of their disagreements last season. "Austen was just … he was finally getting over Madison. He was finally moving on."
Does Winter House's Austen Kroll tell Ciara Miller about the message from Madison LeCroy?
Andrea Denver joins Conover and Kroll in a private chat. They agree to not tell the rest of the group. But of course, Miller and Paige DeSorbo are extremely suspicious. And for good reason.
Finally, during dinner, Kroll becomes oddly crabby with the dinner conversation, which shocks and confuses the cast. Julia McGuire playfully ribbed Denver about his intentions with DeSorbo and Kroll got angry, wondering if all the men were going to be grilled about the future of their hookups in the house.
Miller wonders why Kroll is so defensive so she finally asks him what is going on. Finally, Kroll comes clean to Miller. "You and I have never talked about ex's before," he tells her. "But I do have something where I just got out of something. Like four or five months ago. But that sh*t like haunts me. I feel like I'm messed up from it and. I wanna be honest with you." Miller wants to know if Kroll and LeCroy are still communicating. And previews show that the message definitely does some damage to his relationship with Miller.
Is there hope for the new 'Winter House' couple?
The Winter House couple shared that they are not currently dating. "Yes, we are both single," Kroll told People. "You never say never. Craig [Conover] thinks I'm going to end up with her." Kroll added that he recently saw Miller in Charleston, SC, but didn't offer additional context. "It was great to see her and reconnect," he said.
For the most part, Miller said the same about Kroll. "The future [with Kroll]? Not sure, but right now, it's a little bit rocky. It's really the nitty-gritty of filming a TV show," she said on We Should Talk on In The Know.
"When you film with someone that you're intimate with, I feel like there's a certain level of trust that I need to have," she added. "And I'm very much [like], 'loyalty and trust is at the foundation of my relationships.' So, when I feel like that is shaken or wavers, it's kind of hard for me to brush it under the rug. We had to take a little bit of time, but I don't think we'll ever not be friends, truthfully. It's just a matter of that I think he needs to be more set in his opinion of things and not be influenced by other people's opinions."