'Winter House': Where to Follow the Cast on Instagram
Winter House is finally here on Bravo. The new reality TV series combines some of your favorite people from two of Bravo's other shows, Summer House and Southern Charm. Plus, along with the familiar faces of people like Kyle Cooke, Amanda Batula, and Ciara Miller, the show is bringing some new housemates into the mix. Here's the scoop on the cast of Winter House and where to follow them on Instagram.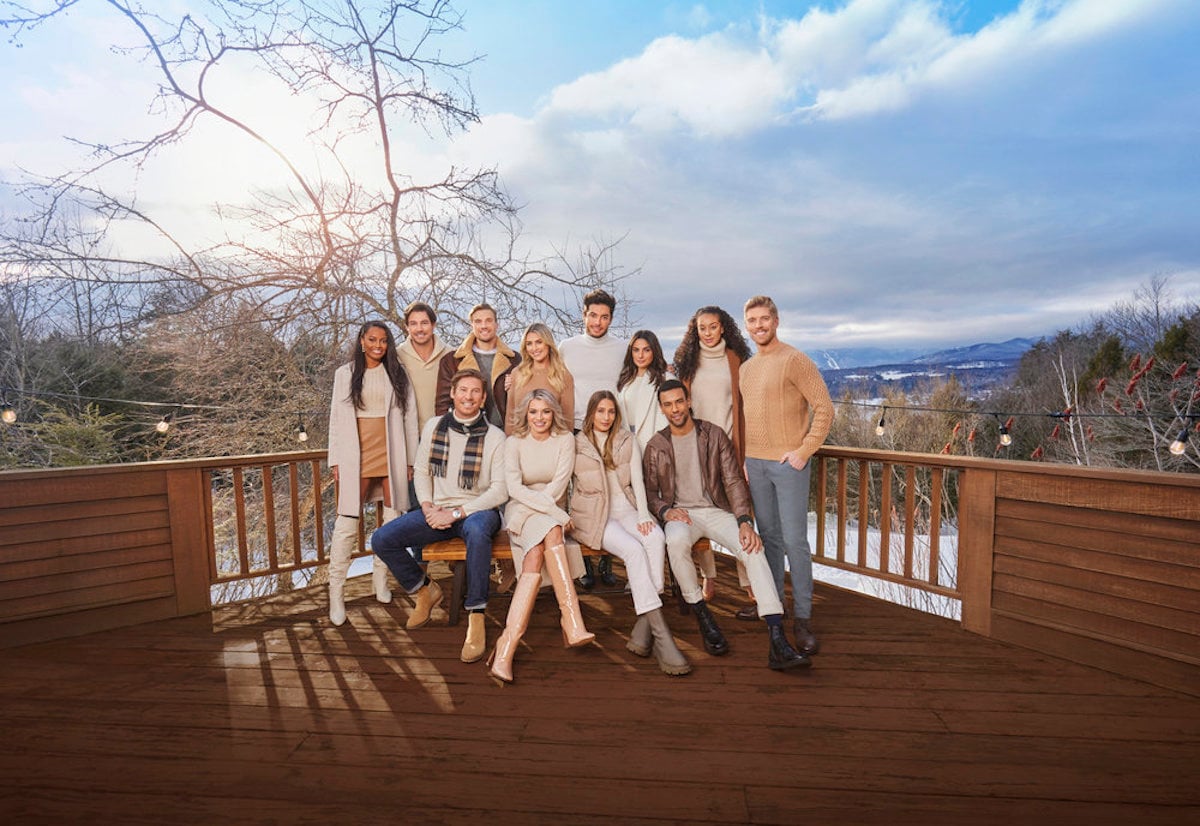 Austen Kroll – 'Southern Charm'
Age: 34 years old
Hometown: Washington, D.C.
Instagram: If you're a fan of Southern Charm, you know who Austen Kroll is. Austen and Craig Conover (a fellow Southern Charm star who we'll get to in a minute) are known for their bickering. It's mostly in good fun, but the two men are no strangers to drama. Plus, with Austen's fairly recent split from his ex, Madison LeCroy, he's probably more than willing to find someone to keep him warm in Vermont. You can find him on Instagram under @krollthewarriorking.
Craig Conover – 'Southern Charm' 
Age: 32 years old
Hometown: Dagsboro, Delaware
Instagram: Craig Conover has been a fan favorite on Southern Charm since it began airing. His storylines have included his quest to earn his law degree, which he now has, and his relationship with Natalie Olindo, who he now doesn't have. Plus, he makes pillows as a side hustle. We have to respect that. You can find Craig on Instagram under @caconover.
Amanda Batula – 'Summer House'
Age: 30 years old
Hometown: Hillsborough, New Jersey
Instagram: Fans first met Amanda Batula on Summer House Season 1, but back then, she was Kyle Cooke's on-again, off-again girlfriend. It wasn't until season 2 that she officially joined the cast. Audiences have watched her ups and downs with Kyle and other castmates like Lindsay Hubbard, but we have to give it to her. Amanda has stood her ground. You can find her on Instagram under @amandabatula. 
Kyle Cooke – 'Summer House'
Age: 39 years old
Hometown: 
Instagram: Kyle Cooke is a Summer House staple and has been on the series since it began. King of "sending it" and the declaration that "SUMMER IS SUPPOSED TO BE FUN," Kyle never leaves the viewers lacking entertainment. He was not happy about his bedroom situation this season, but that's ok. We're sure he got over it. Find him on Instagram under @imkylecooke.
Ciara Miller – 'Summer House'
Age: 25 years old
Hometown: Atlanta, Georgia
Instagram: Ciara Miller was the newest member of Summer House when she arrived as Luke Gulbranson's friend in season 5. She quickly got along with most of the girls, and honestly, we didn't see a whole lot of drama from her. That's not to say things won't quickly heat up on Winter House. You can follow Ciara on Instagram under the account @ciaramiller___.
Paige DeSorbo – 'Summer House'
Age: 28 years old
Hometown: Loudonville, NY
Instagram: Paige DeSorbo is a social media influencer so finding her won't be hard. She joined Summer House in season 3 along with Hannah Berner. She and housemate Carl Radke quickly became close and decided the pantry was perfect for their secret makeout sessions. Now Paige is dating fellow Winter House cast member Craig. We can't wait to see how this all unfolds. Follow Paige on Instagram at @paige_desorbo.
Lindsay Hubbard – 'Summer House'
Age: 35 years old
Hometown: New York, NY
Instagram: Lindsay Hubbard has been on Summer House since season 1. We've seen her date Carl, Luke, and Stravvy (Stephen Traversie), but she hasn't settled down yet. Lindsay knows how to make the most of her vacation time, so we're sure she'll feel right at home on Winter House. You can find her on Instagram under @lindshubbs.
Luke Gulbranson – 'Summer House'
Age: 37 years old
Hometown: Northern Minnesota
Instagram: We can't imagine there's any cast member more excited to vacation in the snowy mountains of Vermont than Luke Gulbranson. He loves all things outdoors, and they get bonus points if there's snow involved. Luke has never shied away from hooking up on Summer House, and we can't imagine that's changed. You can find Luke on Instagram under @lukegulbranson.
Andrea Denver – Newbie
Age: 30 years old
Hometown: Verona, Italy
Instagram: Andrea quickly turned the ladies' heads as soon as he walked in and with good reason. That Italian accent was enough to make all the girls swoon. He's friends with Lindsay Hubbard and works as a model in his free time. The Winter House premiere showed a makeout session with Andrea and Paige, but we're not sure how long that lasts. Follow Andrea on Instagram @andreadenver.
Julia McGuire – Newbie
Age: Exact age is unknown right now, but we're guessing she's close to the same age as Paige
Hometown: New York
Instagram: Julia is a childhood friend of Paige's, and the two used to model together. Shows like Summer House and Winter House usually feature singles as cast members, but Julia is already in a relationship. It looks like she will be the voice of reason on this series, which is a good thing. Somebody has to be. You can find Julia on Instagram @juliamcguire.
Jason Cameron – Newbie
Age: Unknown
Hometown: Rochester, New York
Instagram: Jason seems like a source of calm in a world of chaos when it comes to Winter House. The model and philanthropist looks like he might have his work cut out for him when he gets caught in the middle of a love triangle with Austen and Ciara. You can find Jason on Instagram under the handle @jasoncameron13.
Gabrielle Kniery – Newbie
Age: Unknown
Hometown: Unknown
Instagram: Gabrielle wastes no time making waves in Winter House when she walks in and immediately claims one of the biggest bedrooms for herself. She's friends with Julia, but Gabrielle shows up at the house knowing no one because Julia missed her flight. She's also a model, which is how she knows Julia and doesn't seem to be one to back away from the drama. You can find Gabrielle on Instagram under @gabriellekniery.
That covers everyone for this season of Winter House. The series airs on Bravo with new episodes on Wednesday nights.