'Winter House': Who Are the Cast Members on Bravo's Newest Reality Series?
For fans who are missing their Bravo staples like Southern Charm or Summer House, you're in luck. The mashup of the two called Winter House is arriving on your TV screens on Oct. 20, and we've got the latest scoop on who we'll see in its debut season. Let's get to it.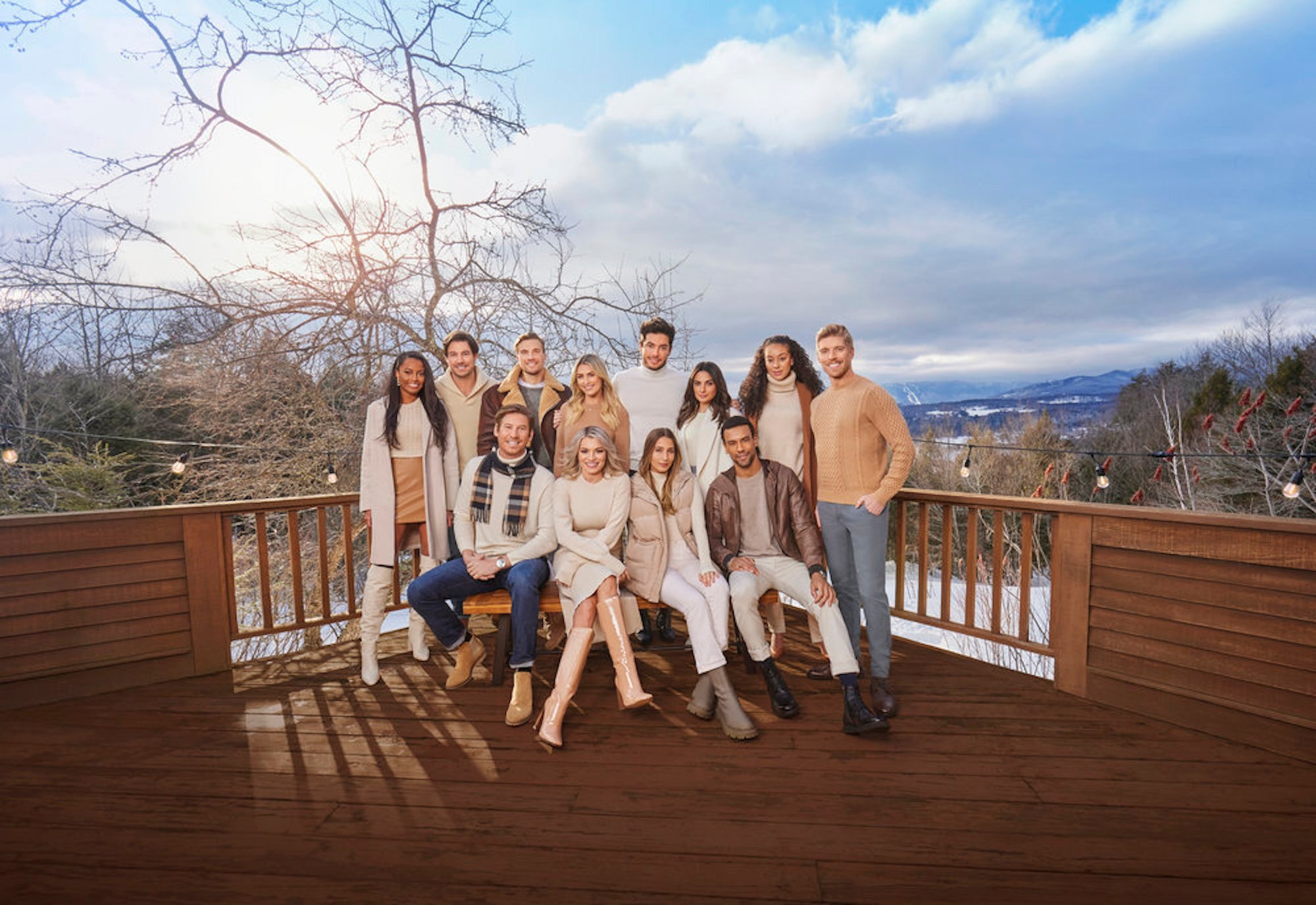 Which stars from 'Southern Charm' will appear on 'Winter House?'
Bravo is bringing us the best of both worlds with Winter House. The show will feature cast members from two other hit shows, Southern Charm and Summer House. However, not everyone on both shows will be there.
From Southern Charm, audiences will see Craig Conover and Austen Kroll, but Kathryn Dennis, Madison LeCroy, and Shep Rose are noticeably missing. LeCroy recently made headlines with rumors of hooking up with Alex Rodriguez, who was supposedly still attached to Jennifer Lopez at the time. However, it looks as though the Southern Charm star has moved on since then. Recently, photos of her sporting a new engagement ring from her current boyfriend have made the rounds on social media.
Who will audiences see from 'Summer House' on Bravo's new 'Winter House?'
There are more cast members from Summer House as opposed to those from Southern Charm. Fans will get to watch Kyle Cooke and Amanda Batula (who recently got married), Lindsay Hubbard, Paige DeSorbo, Luke Gulbranson, and Ciara Miller play in the snow instead of their usual Hamptons getaway. 
However, fans of the NYC-based singles will notice a couple of regulars aren't listed in the cast. Neither Carl Radke nor Hannah Berner will appear in Winter House. When we last left the group in the Hamptons, tensions ran high between Berner and the rest of the ladies. This was especially true of her and Batula. For much of last season, the two women were constantly arguing. Tempers flared at the reunion when Batula stated that Berner hadn't called her to tell her about her recent engagement to Des Bishop. 
Even without Berner and Radke present, we're sure there will be no shortage of drama in the new reality series. As for who the drama involves remains to be determined.
Conover and Kroll didn't put their usual bickering on hold for the new show
Conover and Kroll are known for their bickering on Southern Charm, and apparently, nothing changed when they arrived at Winter House. Recently, Ciara Miller talked to Page 6 about their dynamic on the show. 
"At first it was a lot. Austen and Craig have such huge giant personalities. I think we all have big, huge personalities, honestly… They came in the house guns blazing. I mean, like, they were fighting right off the bat."
There are new faces on 'Winter House' for viewers to get to know
Not everyone on Winter House is already on a Bravo reality tv series. Audiences will see some brand new faces as well. Winter House will introduce us to two new women and two new men this season. 
Andrea Denver and Jason Cameron are fresh to the Bravo scene, but at least one of the women has a connection to another cast member in the show. Julia McGuire knows DeSorbo through her modeling career, and she brought along her friend Gabriel Kniery. Maybe there the ones who will provide the drama this season. 
You can watch the premiere of Winter House on Bravo at 9 p.m. ET. The following episodes will air every Wednesday night.