'Winter House': Why Isn't Hannah Berner on Bravo's New Series?
Imagine if Bravo's two reality TV series Summer House and Southern Charm, had a baby. The result would be the network's newest show, Winter House. The series features cast members from Southern Charm and Summer House, along with some fresh faces that have never graced our television screens before. While only two members from Southern Charm appear on the show, there are six cast members from the Hamptons, New York-based Summer House.
However, there's at least one face that's noticeably missing. Hannah Berner did not return for the mashup series, and some fans are wondering why.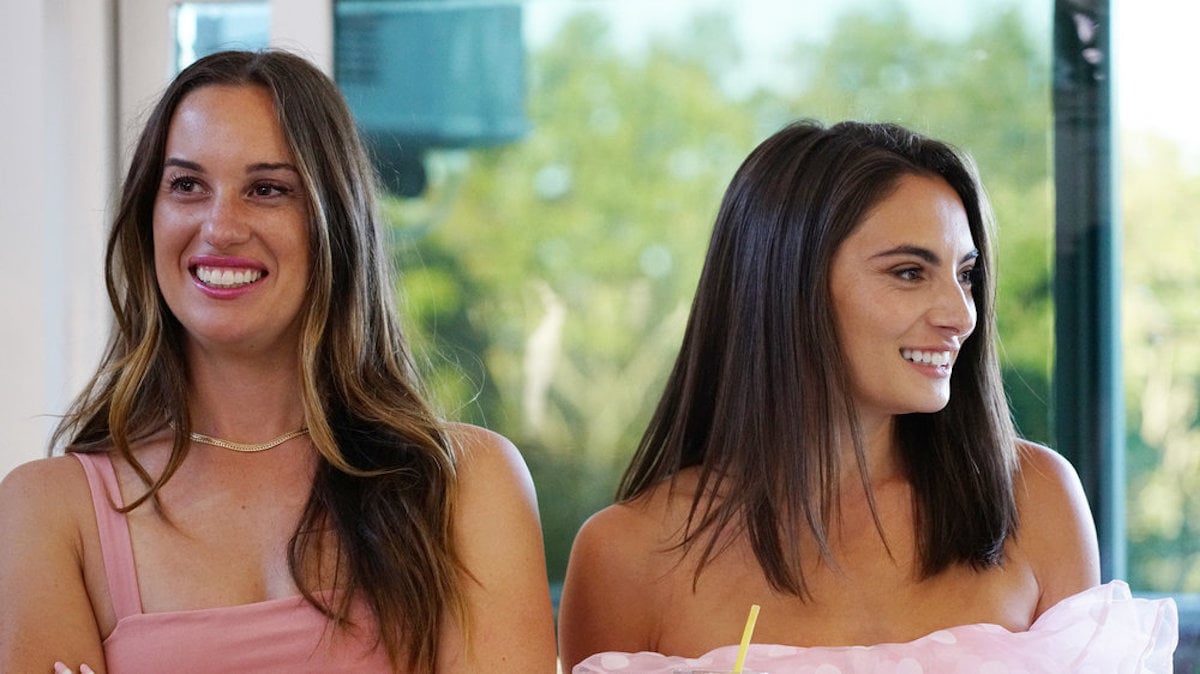 Who is Hannah Berner from 'Summer House?'
Hannah Berner joined Summer House along with Paige DeSorbo in season 3. The two knew each other before their time on the show, as Hannah once told BravoTV. Paige came in for an interview where Hannah was currently working. The two hit it off immediately and stayed relatively close during their time on Summer House together.
During Summer House Season 5, Hannah started butting heads with Kyle Cooke, an original member of the cast. That feud leaked over into an argument with Kyle's fiance, Amanda Batula. By the end of season 5, Hannah's friends in the house seemed few and far between. The reunion at the end of the season was tense and included a lot of Hannah's tears, but her castmates didn't back down on their feelings.
Hannah was also seen as a co-host on Bravo's Chat Room with Real Housewives of Potomac star Giselle Bryant and Real Housewives of Atlanta star Porsha Williams. However, she recently announced on Instagram that she wouldn't be returning to host the show.
RELATED: Southern Charm's Austen Kroll and Craig Conover Reveal Why Filming Bravo's 'Winter House' Is so Different
Why isn't Hannah Berner on 'Winter House?'
Fans of Summer House know that things didn't end well between Hannah and her fellow cast members. After she stormed out during the Summer House Season 5 reunion, Hannah announced on Instagram that she was quitting the show due to her fallout with Amanda Batula.
The former professional tennis player wrote, "​​This past year has been one of the most important in my life for self reflection, love, and learning a lot of sh*t. I've welcomed new career ventures, challenges and obstacles, and opportunities for growth. As we climb out of the emotional trenches of 2020, I look forward to an exciting summer, but with mixed emotions I'm announcing I won't be spending it living in the summer house."
Her decision to quit Summer House directly affected her chance to appear as a cast member on Winter House. Whether it was Hannah or the showrunners for Winter House, someone decided that having her on wasn't a good idea.
RELATED: 'Winter House': Craig Conover and Paige DeSorbo's Castmates Reveal What They Think About The Bravo Stars' Relationship
Where and when can you watch 'Winter House?'
Winter House airs on Bravo at 9 p.m. ET on Wednesday nights. However, if you don't have traditional cable, you can still find ways to watch the series. Subscribers to Hulu Live can watch it as it streams live on Wednesday nights, and those who subscribe to the regular Hulu package can watch it the date after it airs.