Wiz Khalifa Reveals New Look With Lace-Front Beard and Afro
Wiz Khalifa, for the most part, has always maintained a certain look. Early on, he kept to different low-cuts. But as his music career progressed, he revamped his style, opting for dreadlocks with a clean-shaven face. Now, it looks like he's changing things up again, as he's posted images showing him with an afro and a lace-front beard. Khalifa, 33, looks unrecognizable from his usual self, but maybe not for long.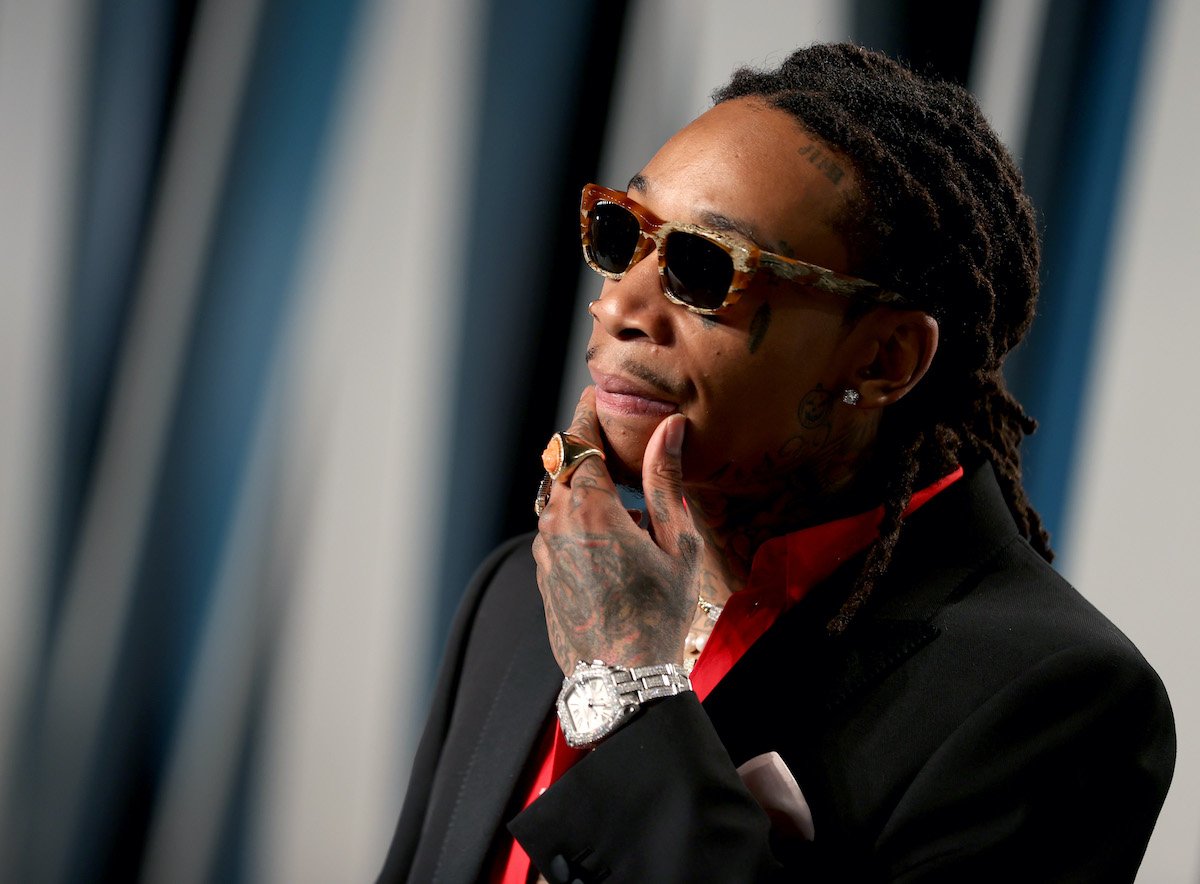 Wiz Khalifa debuted a beard and a new hairstyle
Taking to Instagram in early June, Khalifa shared images of a stylist applying a fake beard to his face and a wig to his head. He showed off the full look later on, posting a photo that showed him dressed in a fedora hat, a button-up shirt, and big sunglasses.
The change was a big shock to fans of the "Black and Yellow" rapper, with some barely recognizing him. "He looks like a completely different person 😂," one viewer wrote under The Shade Room's re-post of the images. "I didn't know if he was Sammie or Omarion," said another.
RELATED: What Is 'Black and Yellow' Rapper Wiz Khalifa's Net Worth?
But it might just be a temporary change
A closer look at the images reveals that Khalifa's tattoos are hidden, prompting speculation that he could have been in costume for a movie or TV role. So far, he has not commented on the speculation, but it's not hard to believe. As Complex notes, the rapper has already worked on several projects over the years, including the stoner comedy Mac & Devin Go to High School and the animated Fox series Duncanville.
RELATED: Here's Why Wiz Khalifa Played Death in 'Dickinson' and Loved It
In 2020, Khalifa said in an interview that he would keep doing both music and acting.
"I'm just staying focused on putting the same energy into both really," he said in an interview, according to the newspaper The Pittsburgh Post-Gazette. "I'm always in the studio [for music] and I'll try to make sure I do the same thing with acting, whether that's showing up on time or trying to be as creative as I can and get as much feedback as possible so the project comes out good."
Khalifa's last album, at the time of this writing, is 2018's Rolling Papers 2. The follow-up to his 2011 major-label debut, the album spawned songs such as "Something New" and "Hopeless Romantic." He also has continued to drop different music since its release, including the 2020 EP The Saga of Wiz Khalifa, which featured appearances by Megan Thee Stallion, Tyga, Logic, and others.
On the acting front, it's uncertain if he has any other gigs in the works. But whatever's going on, it looks like he's having a great time. We can't wait to see the end result.