'Wizards of Waverly Place': Hayley Kiyoko Reacts to Her Character on TikTok — 'You Gay, Stevie'
Hayley Kiyoko reacted to clips of her 'Wizards of Waverly Place' character Stevie Nichols on TikTok. She joked that Stevie was actually gay.
Selena Gomez and Hayley Kiyoko have both come a long way since their days on Disney Channel's Wizards of Waverly Place. The two actors both went on to pursue careers in acting and singing after the Disney show. Kiyoko recently reacted to clips of her character Stevie Nichols on Wizards of Waverly Place and her response is priceless. She joked in a TikTok that Stevie was gay.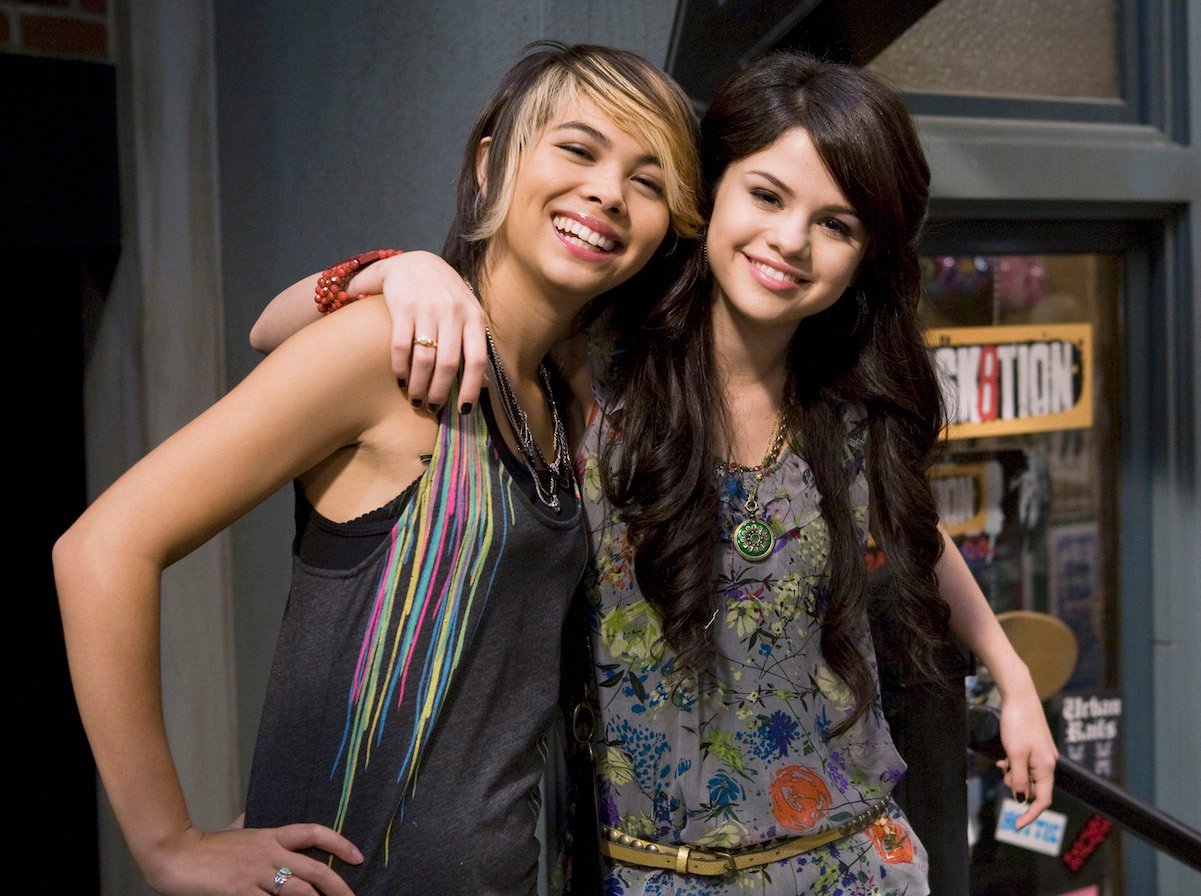 Hayley Kiyoko played Stevie Nichols in 'Wizards of Waverly Place'
Kiyoko appeared in four episodes of Wizards of Waverly Place in 2010, portraying trouble-maker wizard Stevie. She met Gomez's character Alex Russo while in detention. Early on, Alex was unaware that Stevie was also a wizard. The pair shared a connection over causing mayhem and their dark sense of humor.
Eventually, Alex found out that Stevie was also a wizard. Stevie had a master plan to eliminate the device that took away wizards' powers that didn't win the family wizard competition, but Alex wasn't on board for that. Later on, it was revealed that Stevie lives alone with her dogs.
Post Disney Channel fame, Hayley Kiyoko has had a successful career
A year after Kiyoko's Wizards of Waverly Place role, she acted in the Disney Channel Original Movie, Lemonade Mouth. The actor also appeared in one episode of The Vampire Diaries in 2013. She had a recurring role as Gabi on The Fosters the following year.
She released her debut album, Expectations, in March 2018. Kiyoko is known as a proud member of the LGBT+ community and is jokingly referred to as "Lesbian Jesus" online by her fans.
Kiyoko put out her newest single, "Found My Friends," on April 30. But before that, she joked that her Disney Channel character Stevie was gay in a TikTok.
Hayley Kiyoko joked about her 'Wizards' character in a TikTok
For some Wizards of Waverly Place fans, they wanted to see Alex and Stevie end up together as a couple. They had a clear chemistry that was apparent to many, who dubbed the duo "Stalex." Kiyoko posted a TikTok of herself watching clips of Stevie and Alex on the show on April 21.
"What was I thinking," she jokingly yelled at the clips. "You ain't straight." Kiyoko asserted: " You gay, Stevie. You didn't fool 'em."
She also captioned the TikTok: "For the Stalex stans."
Her video received plenty of love. It has more than 10 million views. More than three million people "liked" the clip and many responded favorably to the video.
One fan commented: "We all went, 'Ah yeah, she apart of the team.'"
Another person wrote: "They would have been such a better couple."
Someone else stated: "No literally I don't understand how anyone thought y'all were just besties."
A different fan expressed: "There was nothing straight about this."
"Trust me we knew," another TikToker weighed in.
And finally, another fan said: "Disney robbed us of this power couple."
Kiyoko replied to several of the comments with crying-laughing emojis.