'Women Tell All': Bachelor Nation Doesn't Believe Victoria F.
Victoria Fuller has been one of the most controversial contestants in Bachelor history. It seemed with each passing week a new bit of unflattering news would come out about the medical sales representative.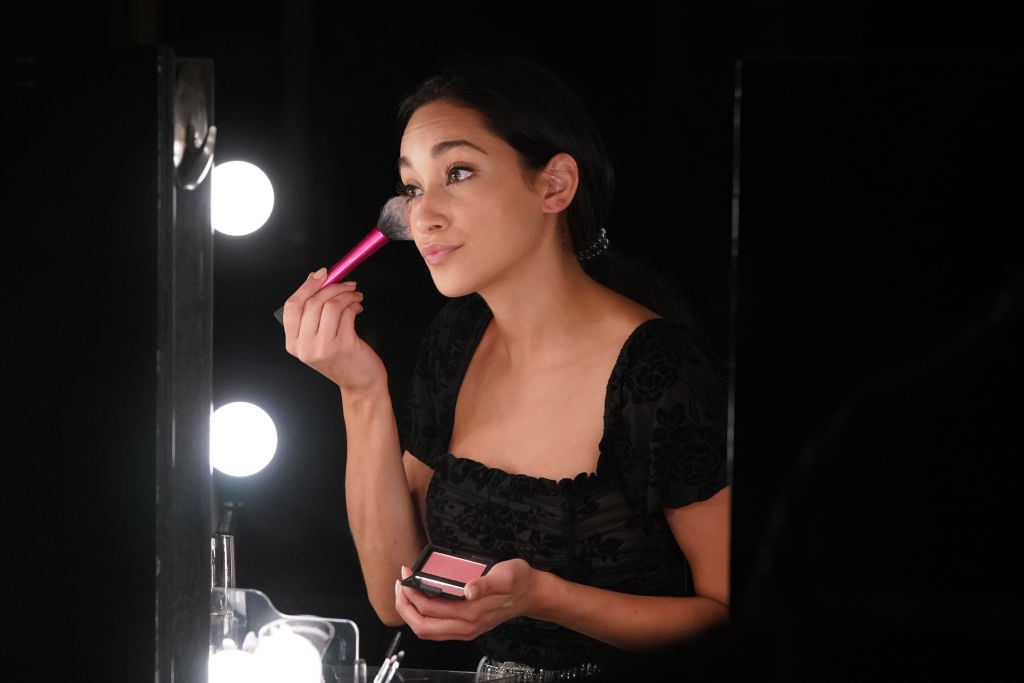 The biggest accusation against the contestant, though, is that she's "broken up marriages." Reality Steve began reporting on what he learned about Victoria F. back when filming first began.
The Victoria F. Reality Steve findings
"I wanted to finally report to you on everything I've heard on Victoria Fuller since before I had even announced she was a contestant on this season," he wrote on his blog. "I can honestly say in all my years doing this, I have never had so many negative stories and as many people contact me about one person than I have this season with Victoria Fuller. It's been unreal to be honest."
The blogger continued, "First email I received was back on Sept. 7th, two weeks before filming even began, and I was told Victoria is [a] contestant and has a horrible reputation in the Virginia Beach area for, well, being with married men. As with anything, first time hearing something, you take it with a grain of salt. But then the emails kept coming, and coming, and coming, and coming all saying the same thing. Basically that she was bad news, many people in Virginia Beach knew the stories about her, and I should look into it more. Not only that, but if I looked deep enough, I'd probably be able to find a marriage or two that she broke up because of it. So I looked. And I found. And I'm not talking about this happening once, or even twice. The info I was receiving was talking about her having done this three or four times."
"It's one thing for someone to have that type of lifestyle, but when digging deeper, not only did I find this behavior to be true, but I also found out that the wives of the husbands that Victoria was having relationships with, were actually women Victoria knew and was friends with," Steve continued.
"Like, had attended their wedding and sh*t. Double whammy. Before anyone says, 'How do you know this is true? People are probably just jealous and trying to tear her down. You have no proof,' blah blah blah. I can tell you today that I personally was in touch with women whose now ex husbands were involved in relationships with Victoria while still married, and both confirmed it to me. Could I have gone off the gossip and told you this a month ago? Sure. But for something this serious, I couldn't just start calling someone a homewrecker because emailers were telling me to. I needed to hear from those women whose husbands were directly involved with her. And they confirmed it," the blogger continued. "When Victoria is able to speak on this, will she admit to it? Of course not. Is she gonna say, 'Yep, I did that. My bad. It's on me.' No. But that doesn't mean it didn't happen. Because if you ask the two women I spoke with, they would absolutely say otherwise. So it's whose word you choose to believe."
The blogger went on to reiterate the large number of emails he received about Victoria F. stating "awful things about her."
He also said a few of her friends reached out to him to defend the controversial contestant, but they didn't deny the claims.
"Oh sure, after my tweet last night about today's column, obviously a couple of people who know her both DM'ed me and said something to the effect 'So you're gonna come after Victoria now?' They never said what I'm hearing is false. They never said don't report what you have no idea about. They're just in the mode to stick up for Victoria because I guess they're friends. Hey, if Victoria didn't do this, I wouldn't report it. She did."
What's especially interesting is Steve claims production knew about Victoria F.'s alleged history. They contacted a woman who's ex-husband was involved with the medical sales representative while they were married.
Some of Bachelor Nation doesn't buy Victoria F.'s denial on 'Women Tell All'
Fans who have kept up with Steve's accusations found Victoria F.'s softball hot seat during "Women Tell All" to be particularly peculiar. Much of Bachelor Nation took to Twitter last night to say they don't believe the controversial contestant after she denied the claims.
"Why are they letting Victoria F get away with lying at women tell all?!" tweeted one fan.
"Bachelor nation not buying Victoria F's lies," tweeted another.
"Why would Victoria F lie about that when there is proof…" wondered another.
Reality Steve predicted from the beginning that Victoria F. would deny the accusations. What does she have to gain by confirming them?
At this point, it's simply a matter of who Bachelor Nation believes.
Read more: 'The Bachelorette': Demi Burnett on Hannah Brown's Run-In With Jed Wyatt Last Weekend