'Wonder Woman 1984': Gal Gadot Kept This Prop From The Film
Star Gal Gadot kept an inspiring and spectacular prop from 'Wonder Woman 1984.'
Wonder Woman 1984 is barreling towards release in theaters and on HBO Max on Christmas Day. In a year starved for blockbuster entertainment, film fans and DC Comics alike are eager to see what the superhero sequel has to offer.
What the film offered star Gal Gadot (aside from, one presumes, a handsome payday) was a rare opportunity to take a piece of the film home after shooting finished. The actress revealed recently that, for the first time ever, she kept a prop from the film due to its significant meaning.
'Wonder Woman 1984' sees the debut of a new, armored costume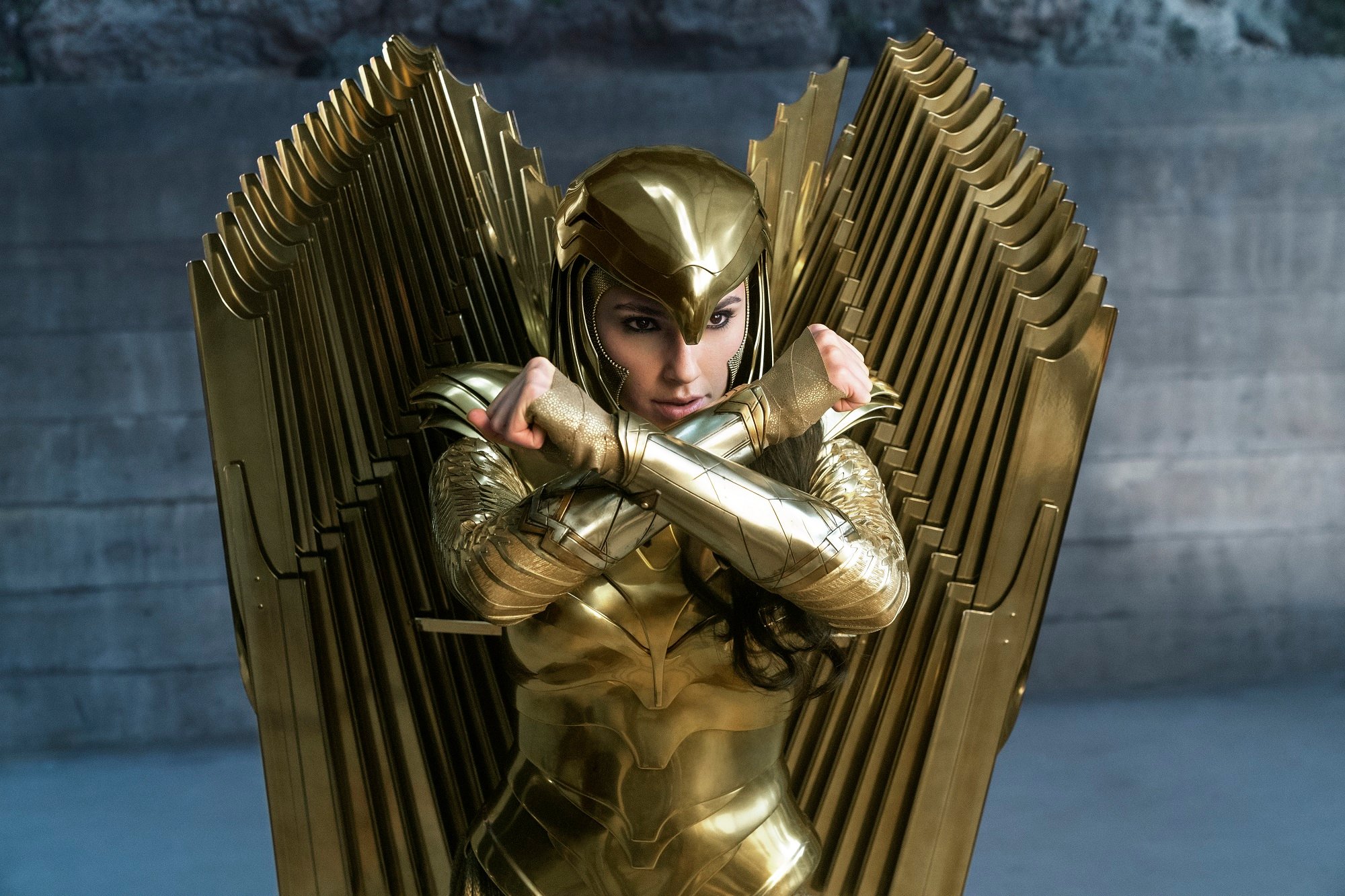 On Dec. 17, Gadot posted a photo of the prop she kept from the set of Wonder Woman 1984 to Instagram: the golden helmet. In the film, Diana Prince at a certain point dons a new golden suit of armor with eagle-themed accents. Gadot explained that she kept the suit's helmet due to its thematic significance.
"I don't usually have movie memorabilia lying around my house, but this one is so special for me I just had to put it on display," Gadot wrote. "I won't spoil it for you but it's a symbol of strength, of legacy, of hope, I love having it with me to remind me of all that."
The sequel enters a new time period and a new film landscape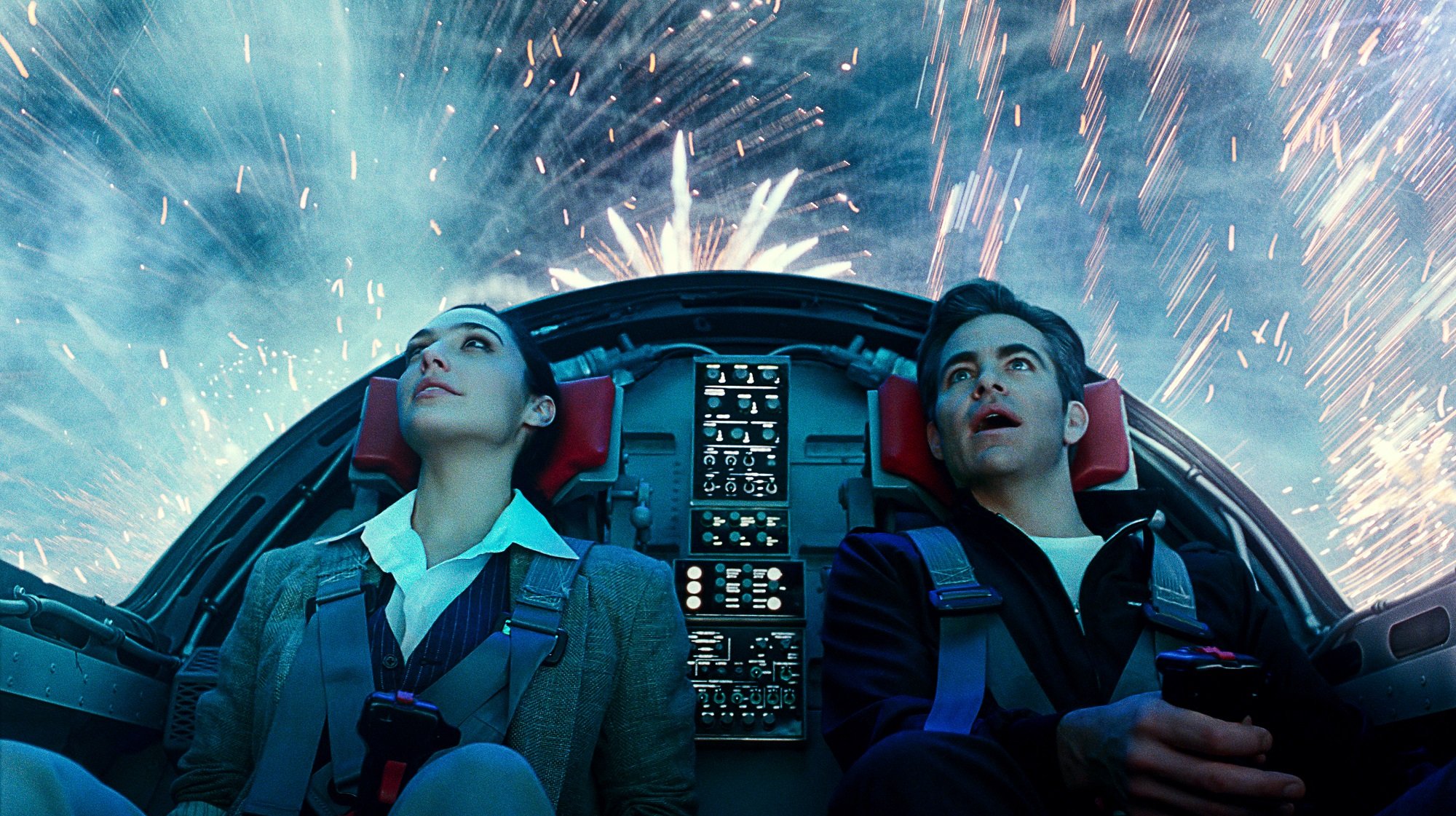 Wonder Woman 1984 sees the titular DC Comics hero transplanted from the first film's WWI-era setting to the flashy, rampantly greedy 1980s. Plot details are slim prerelease – unless one is open to spoilers – but suffice it to say that Diana will butt heads with classic DC villains Cheetah (Kristen Wiig) and Maxwell Lord (Pedro Pascal).
Also in the mix once again is Chris Pine as Steve Trevor. How he's made his way unaged to the 80s after his explosive fate in the first Wonder Woman is one of the bigger mysteries hanging over the film.
Considerably more transformative than the film's setting is its release plans. Initially pegged for a June 2020 theatrical release, the would-be blockbuster fell prey to the havoc wreaked by the COVID-19 pandemic and was forced to delay. Warner Bros. first delayed the film to August and then to October, each time clearly hoping to be one of the first new releases in theaters.
However, as the pandemic dragged on, Warner Bros. eventually opted for a more drastic approach: releasing Wonder Woman 1984 directly on HBO Max for a month as well as in whatever theaters are still open. The move involved significant negotiations with stars like Gadot, director Patty Jenkins, and theater owners to ensure that all parties would warm to the idea.
Once the general public embraced the idea, Warner Bros. made the now-infamous and much less carefully negotiated move to set similar streaming releases for all of its 2021 films. This idea sent shockwaves through the industry, leading to an outcry from filmmakers and theater owners, and leading many to wonder if the move will be a final deathblow to theaters overall.