'Wonder Woman 1984' New DCFanDome Trailer Teases Epic Battle Between Wonder Woman and Cheetah
At the DCFanDome panel for 'Wonder Woman 1984,' fans were treated with a brand new trailer for the movie that teases an epic showdown between Cheetah and Wonder Woman.
DC FanDome viewers were treated to an all-star experience at the Wonder Woman 1984 panel. Joined by the cast, director Patty Jenkins answered fan questions and dropped a brand new trailer for the film which teases an epic battle between Wonder Woman and Cheetah.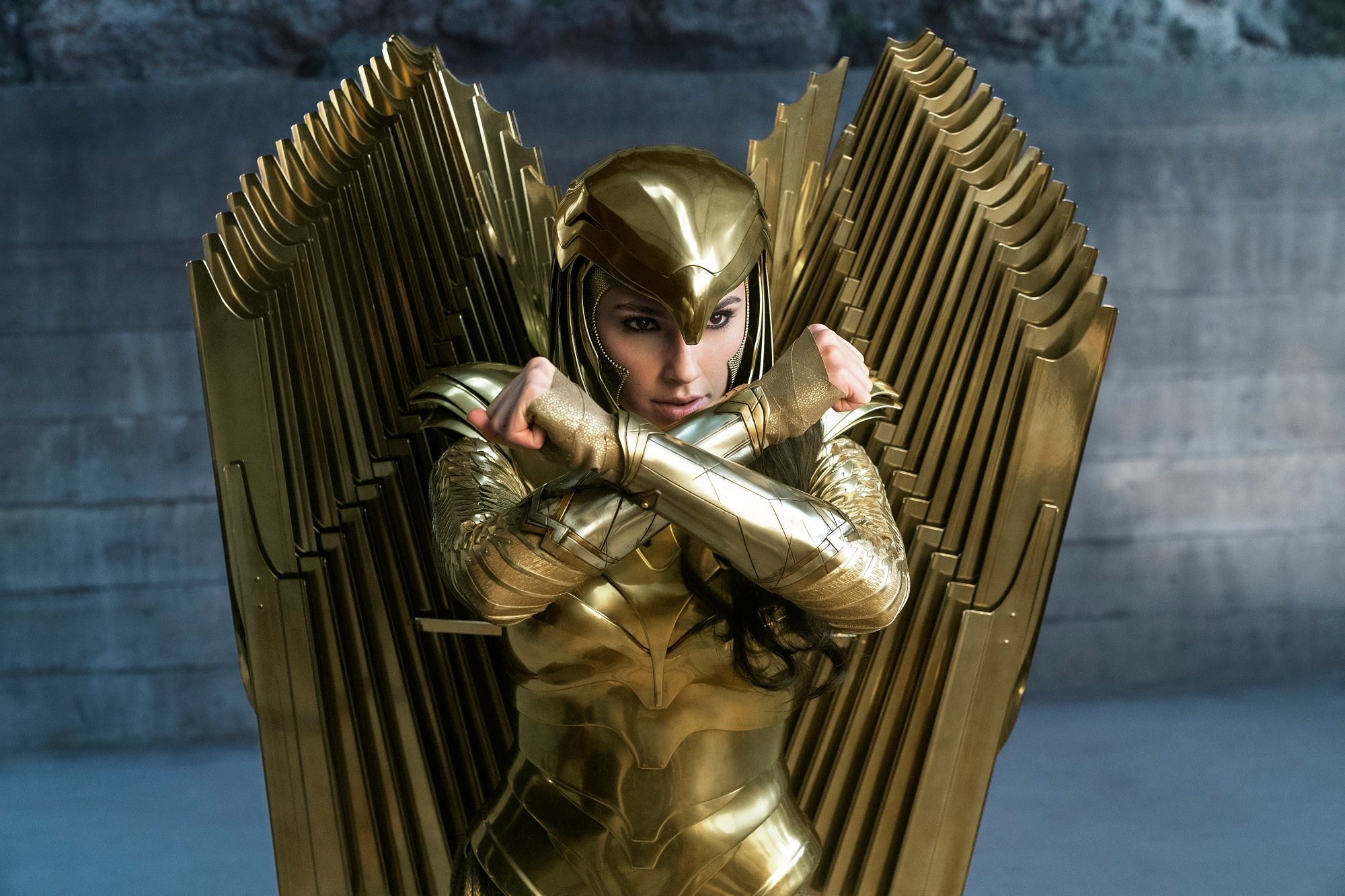 The DCFanDome 'Wonder Woman 1984' panel featured the cast and a surprise guest
On Aug. 22, Jenkins and the cast of Wonder Woman 1984 kicked off the DCFandome event with a virtual panel. Gal Gadot, Kristen Wiig, Chris Pine, and Pedro Pascal joined the director in answering fan questions about the upcoming film. 
The movie was originally slated for an Aug. 14, 2020 release. But due to lingering COIVD-19 safety measures, the Jenkins and the studio pushed the premiere date to October 2, 2020.
"I really think the movie is so great on the big screen," Jenkins said during the panel. "We all worked so hard to bring something that would be a big visual spectacular great time. So we're gonna stick it out. We believe in putting it in the cinema, but I can't wait for you all to see more today, we're going to show a little more. And I can't wait for the movie to come out soon."
Halfway through the event, both the fans and the panel were treated with a surprise guest. Legendary actor Lynda Carter, who's known for her iconic portrayal of Diana Prince, aka Wonder Woman in the late 1970s series, made a brief appearance and shared her love for the cast and the new reboot. 
Jenkins premieres a new 'Wonder Woman 1984' trailer at DCFanDome
As promised, Jenkins gave fans a few behind-the-scenes looks at Wonder Woman 1984. In short clips, viewers were able to see Chris Pine's Steve Trevor decked out in his 80s gear, as well as Pedro Pascal's villain Maxwell Lord. 
But saving the best for last, Jenkins ended the panel with a spectacular new trailer. The teaser features scenes from Diana's childhood, as well as shots of her jumping off lightning with her golden lasso.

The trailer also teases an epic showdown between Cheetah and Wonder Woman. Fans caught a glimpse of Kristen Wiig's villain, Barabara Minerva, as she goes from Diana's friend to all-out nemesis. And they also got a closer look at Wonder Woman's new gold winged suit of armor, which has been featured in movie posters and promos. 
Gal Gadot and Kristen Wiig reveal a memorable mishap on set
During the panel, Wiig recalled a moment on the set of Wonder Woman 1984. Apparently, while shooting a fight scene, Gadot accidentally ripped off Wiig's Cheetah wig. 
"When Gal and I were fighting, well I mean the characters were fighting, and we were practicing this stunt, and we like got it down, and it was great and it was going really well, and she liked grabbed my hair I think, and the wig just like came [off]," Wiig said. 
"I didn't grab it," Gadot chimed in with a laugh. "It got stuck in my gauntlet."
"I don't know if we were tired," Wiig continued. "We laughed so hard."
Wonder Woman 1984 will hit theaters on Oct. 2, 2020.