'Wonder Woman': Robin Wright Reveals Why Playing Antiope Was a 'No-Brainer'
Why 'Wonder Woman' star Robin Wright says taking on the role as Antiope in Patty Jenkins film was no-brainer.
Robin Wright is an award-winning actor who's known for dramas like House of Cards and Forrest Gump. But she made her way into the superhero movieverse as Antiope in Patty Jenkins' 2017 blockbuster, Wonder Woman. It was her first major franchise film, but Wright says taking on the role was a no-brainer.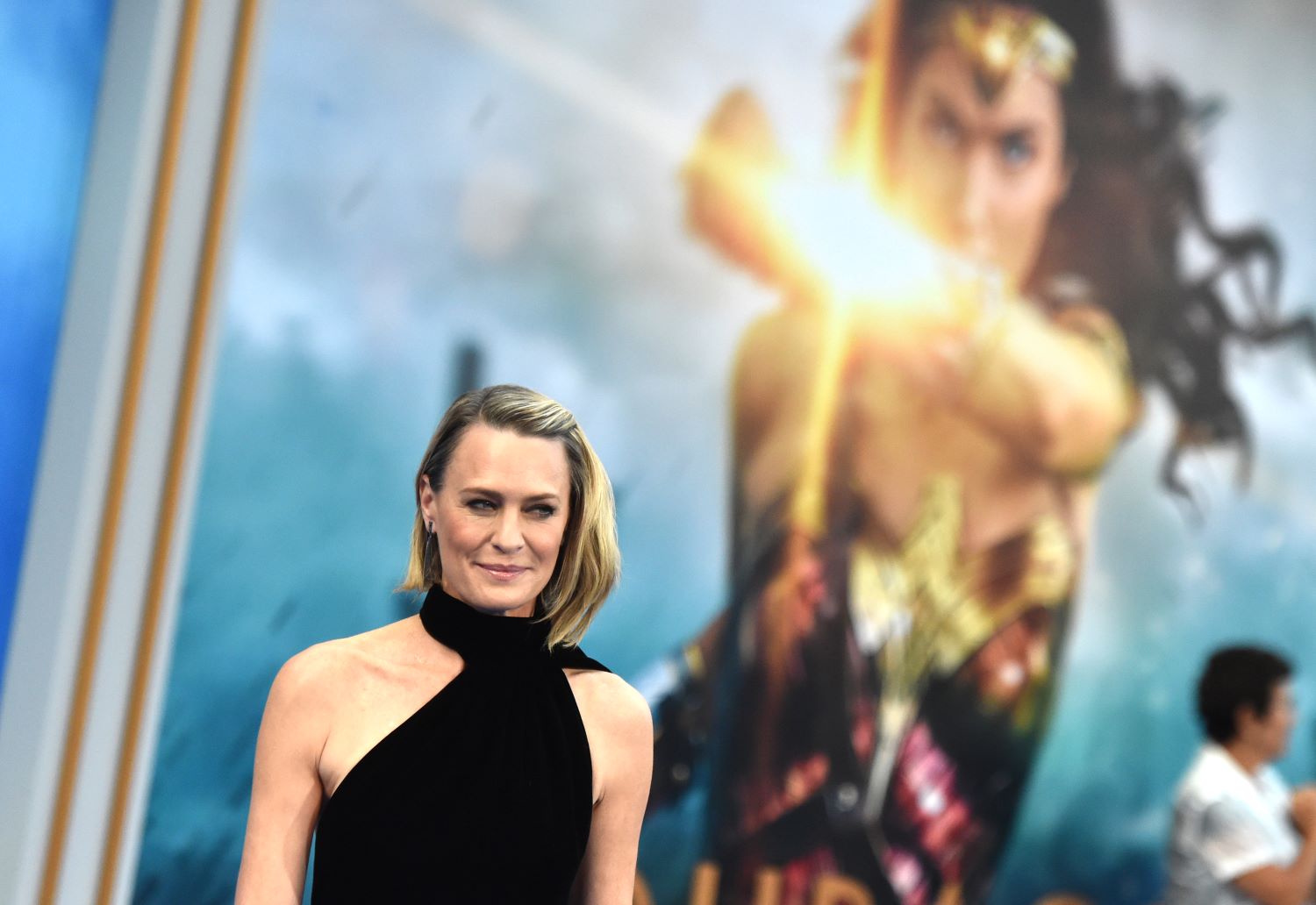 Robin Wright appeared as Antiope in 'Wonder Woman' and its 2020 sequel
Wright started her career in the late '80s, appearing in popular projects like The Princess Bride and Santa Barbara. She's been in dozens of films and TV shows over the years. But in recent years, her most notable role was as Claire Underwood in House of Cards. 
While working on the Netflix drama — for which she won her first Golden Globe — Wright was approached by Jenkins to play Antiope. After hearing the filmmaker's pitch, Wright knew she had to take the part. 
"Patty Jenkins the director, her enthusiasm on the phone when she called me — because I was shooting House of Cards at the time — she called and she's like, 'Do you want to play one of the greatest warrior women of the Amazon nation?' I was like, 'Of course!'" Wright told Collider. 
"It was a no-brainer," she continued. "I was like, 'That's gonna be a hoot.' And we got to get in the best shape of our lives training for that movie at 50-years-old. I was like, 'I'm into that. Let's go for it.' I adore her and I loved both movies' messages. [They're] really about justice and equality and love, and I'm a sucker for that stuff."
Robin Wright trained for 'Wonder Woman'
Wright's Wonder Woman character, Antiope, is an Amazon general who mentors Diana (Gal Gadot) and trains her to become a skilled warrior. So, upon joining the cast, Wright dove into an extensive training routine.
 "We would do horse riding for an hour, then drive from the stable to the studio and do weight training for an hour," the actor told ET Online. "Heavy weights and short reps to build size quickly. We were trying to do 2-3,000 calories a day: raw oats in smoothies with avocado, whole milk and weight-gain powder, three times a day."
But because of her House of Cards schedule, Wright had to cut her training short. "I only got five weeks because I was on House of Cards and I didn't do half of what the other girls did, because my body wouldn't go there," Wright added. "So I kind of became Mama General: 'Good girls, go, 15 more!'"
Robin Wright is impressed with Patty Jenkins passion and ambition
Wright is taking a break from acting to focus on her passion for direction. She directed 10 episodes of House of Cards. And she'll be stepping behind the camera for season 4 of Ozark. In her chat with Collider, Wright noted that she was impressed with Jenkins ambition as a director, and would try to bring that to any future film she makes. 
"It's her passion and her enthusiasm," Wright said. "She's so quick and so bright, and she really pushed to have her movie — She's the Energizer Bunny, you know? She's going to get what she wants and she doesn't have to be mean about it. She's very ambitious and I really respect that strength."