'Wonder Woman' Star Gal Gadot Admits Her 'Imagine' Video Was Not the 'Right Good Deed'
When Wonder Woman 1984 star Gal Gadot joined her celebrity friends to sing The Beatles' "Imagine" at the start of the COVID-19 pandemic, her video was met with widespread criticism. Now, in hindsight, Gadot says releasing the song might not have been the best idea.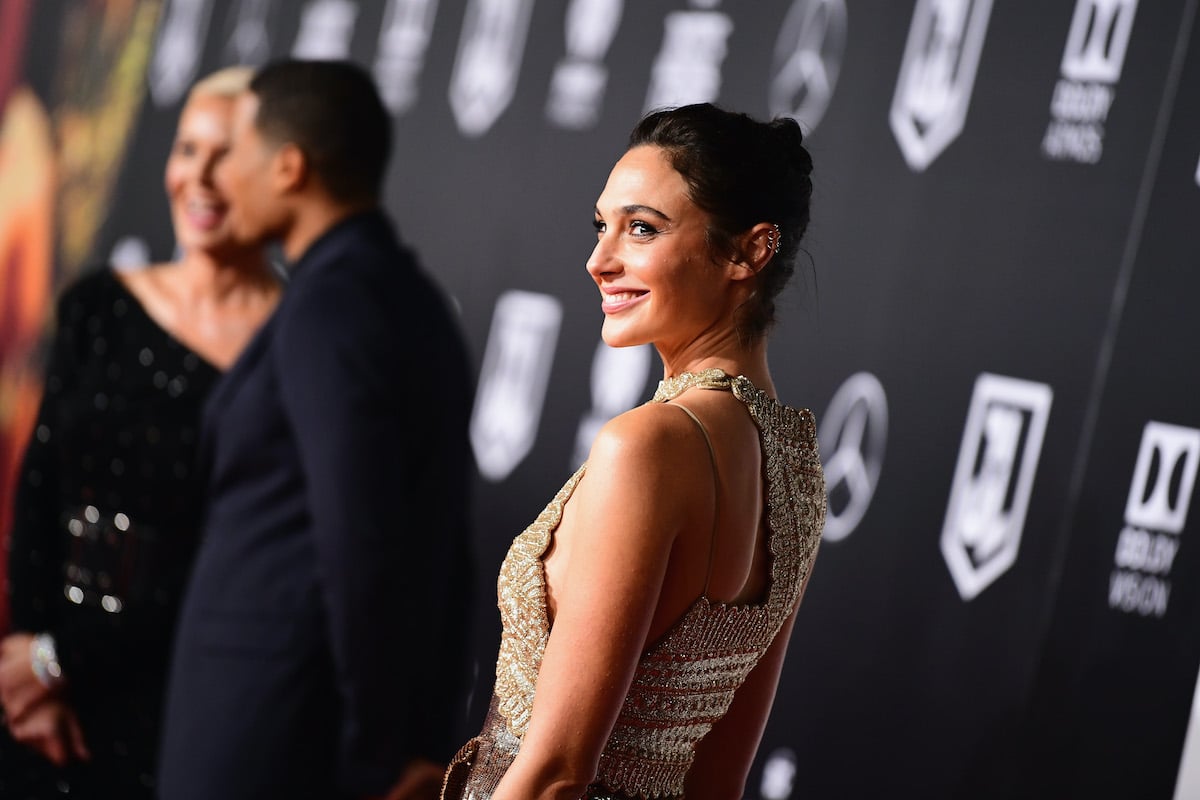 Who is Gal Gadot?
Gadot is an Israeli actress who started her career as a model. After winning the Miss Israel title at age 18, she served her mandatory two years in the Israel Defense Forces as a combat instructor. She then went on to study law and international relations at IDC Herzliya college.
In 2009, Gadot earned a spot in Fast & Furious. She reprised her role as Gisele Yashar in Fast Five and Fast & Furious 6.
But Gadot's most significant role to date is Diana Prince, aka Wonder Woman, in the DC Extended Universe. She first appeared as the superhero in Batman V. Superman: Dawn of Justice, and then went on to reprise the role in Wonder Woman and Justice League. Gadot will appear in the upcoming DC film Wonder Woman 1984.
RELATED: 'Wonder Woman 1984': How Donald Trump and Bernie Madoff Inspired Villain Maxwell Lord
She shared a video of herself singing 'Imagine' during the pandemic
In mid-March, just as the COVID-19 lockdowns began, Gadot shared a video of herself singing "Imagine" to boost morale. The star was joined by her celebrity friends, including Kristen Wiig, Jamie Dornan, Natalie Portman, Jimmy Fallon, Zoe Kravitz, Mark Ruffalo, Will Ferrell, Norah Jones, and Kaia Gerber.
"We are in this together, we will get through it together," Gadot captioned the video. "Let's imagine together. Sing with us. All love to you, from me and my dear friends."
Gadot's video was intended to inspire hope, but many received it as being tone-deaf. "Gal Gadot and all the others in the video may have their heart in the right place, but they are terribly out of touch and have no idea what normal people are going through right now," one Reddit user wrote at the time.
Gadot admits the video may not have been the best idea
In a recent interview with Vanity Fair, Gadot addressed her highly-criticized "Imagine" sing-along. She admitted that releasing the video when she did may not have been the right call at the time.
"Sometimes, you know, you try and do a good deed, and it's just not the right good deed," Gadot said. "I had nothing but good intentions, and it came from the best place, and I just wanted to send light and love to the world."
The actor noted that she first shared the idea with her Wonder Woman 1984 co-star Kristen Wiig. From there, the concept grew and ended up becoming the star-studded video she shared with the world.
"I started with a few friends, and then I spoke to Kristen," she explained. "Kristen is like the mayor of Hollywood. Everyone loves her, and she brought a bunch of people to the game. But yeah, I started it, and I can only say that I meant to do something good and pure, and it didn't transcend."