'Wonder Woman' Star Gal Gadot Opens Up About What She Prefers Israel Over LA
Gal Gadot is one of the most recognizable faces of the DC franchise. She started playing Wonder Woman in 2016 and has since appeared in several DC films as the famed superhero.
Although Gadot is known for starring in popular American movies, she is actually from Israel. The 34-year-old actress now lives in Los Angeles, and it seems that she has adjusted to life in California.
However, some parts of her heart are still in her home country. In a recent interview with Vogue, Gadot revealed the reason why she sometimes prefers being in Israel over Los Angeles.
Gal Gadot was born and raised in Israel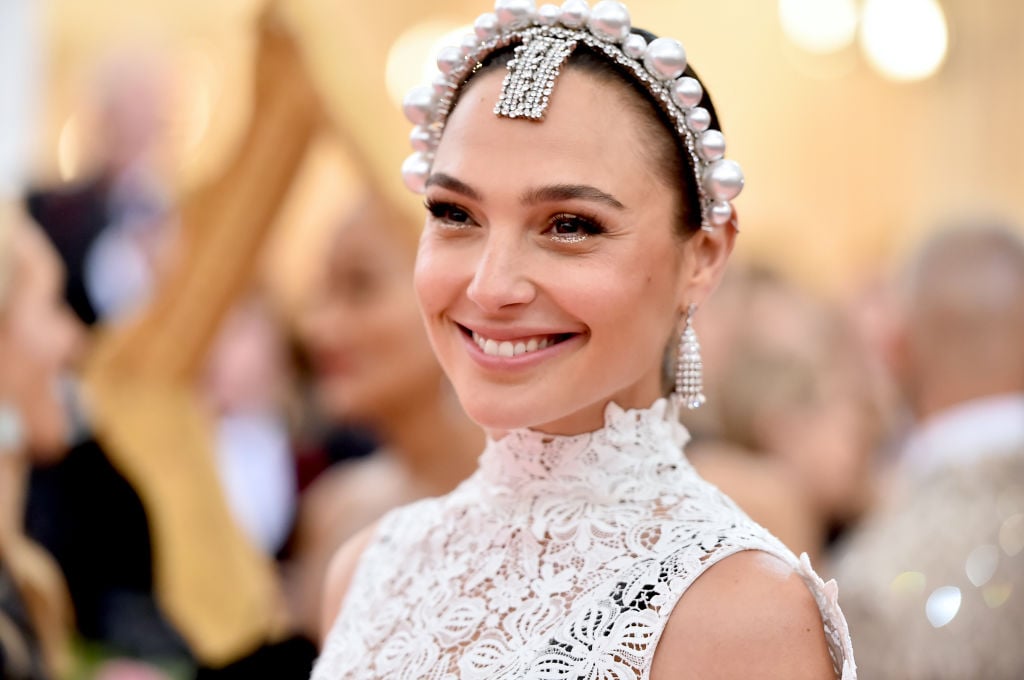 Gadot was born on April 30, 1985. She spent much of her childhood living near the Israeli capital of Tel Aviv, and Gadot herself admitted that she "had a normal life" growing up.
In 2004, when Gadot was 18, she won the Miss Israel beauty pageant, which allowed her to go on to compete in Miss Universe that same year. The experience gave her a lot of exposure, and Gadot spent the following three years doing modeling work.
Afterward, she joined the Israeli Defense Force, where she posed for Maxim's controversial "Women of the IDF" photoshoot in 2007. Gadot served in the Israeli military for two years as a fitness instructor.
Gadot is also married to Israeli real estate developer Yaron Varsano. The couple met at a party in 2006 and tied the knot in 2008.
Gal Gadot did not like Los Angeles at first when she first moved there
Gadot's impressive resume caught the attention of a few Hollywood executives. In 2009, she landed a role as Gisele Yashar in the fourth Fast & Furious film. Gadot's military background was impressive to director Justin Lin, who allowed her to perform her own stuntwork in the movie.
After acting in Fast & Furious, Gadot got to appear in more Hollywood movies, which meant she was spending a lot of time in Los Angeles. It's not clear when Gadot moved to Los Angeles, but a few years ago, she admitted that it took her a while to adjust to living in the city.
"I didn't like it at all," she said. "It felt like everyone was in the industry – the waitress is an actress and the guy at the gas station is a producer. It was too much for me. But I made friends, and now I can find myself in LA."
Gal Gadot shared what she prefers about Israel over Los Angeles
For Gadot, there are still some things about Israel that Los Angeles can never really compete with. For example, she still misses her friends and family back home, as she recently shared in Vogue's "73 Questions" video.
In a cover story with Vogue, she also revealed that living in Israel also has other perks, such as a lot of places being a short distance away.
"You can't walk anywhere [in Los Angeles]," she said. "[In Israel] everything is five minutes away. Five minutes walking to the gelato place, five minutes to the beach, five minutes to our cousins' house. And all of our neighbors are our friends."
Los Angeles is a city with one of the worst traffic jams in the world, so getting around the area tends to be a struggle for everybody. However, Gadot understands that Los Angeles also offers a lot of wonderful opportunities for a career in Hollywood, so she realizes that "there's always give-and-take."
Aside from working on her acting career in California, Gadot also owns a production company called Pilot Wave with her husband. Pilot Wave currently has 14 projects that are in various stages of development.