'Wonder Woman' Star Gal Gadot Says Her Favorite Car Is Like 'Driving an iPhone'
Thanks to her role as Wonder Woman in the 2017 DC film, Gal Gadot has turned into a household name. The larger-than-life superhero Gadot played in Wonder Woman is being reprised in the sequel Wonder Woman 1984, recently rescheduled for release to movie theaters in August. Before the COVID-19 crisis set in in the U.S., Gadot interviewed with Vogue for their cover story. One area of the interview that shone brightly was when Gadot was cruising around Los Angeles in her favorite car: a Tesla.
Gal Gadot has had a remarkable career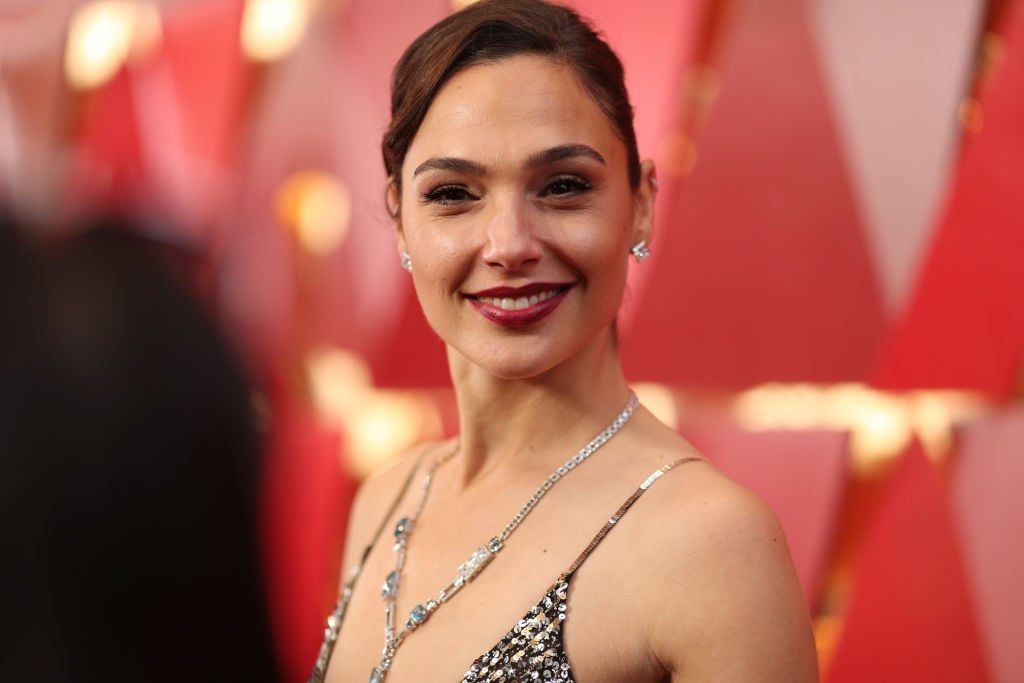 Born in Israel, Gadot started making a name for herself at age 18 when she was crowned Miss Israel 2004. After that, she began pursuing acting while in college and landed her first international role in 2009, playing Gisele Yashar in Fast & Furious.
She reprised that role in the following Fast and Furious franchise movies and then got her start as Wonder Woman in 2016 in Batman v Superman: Dawn of Justice. This was the first live-action cinematic portrayal of Wonder Woman.
She found her niche in the action category, starring in Triple 9, Criminal, and Keeping Up with the Joneses in 2016. The 2017 calendar year saw the release of Wonder Woman, the standalone superhero film in which Gadot held the iconic starring role.
Many critics called the film the DC Universe's best film, and it was certainly the most successful for the franchise thus far. Gadot followed that up with reprising the role of Wonder Woman in Justice League, which was released the same year. 
A successful actress needs a high-tech car
Gadot splits her time between L.A. and Israel, visiting her family as often as possible in her hometown of Petah Tikva. While in L.A., she favors her Tesla to drive around during the long commutes that the L.A. area demands.
But even fancy cars like the Tesla aren't immune from the chaos of motherhood; in her Vogue interview, the author noted that her car had toys on the floor and a sandwich on the passenger seat. Stars: they really are just like us.
Gadot says in the interview that she loves her car and even takes a video call from her mother in Israel in the middle of driving around. They speak to each other in Hebrew, but Gadot relays to the interviewer that they were discussing the COVID-19 restrictions and ensuring each other that they were all being safe.
Gadot says that driving around in the Tesla feels like "driving an iPhone." Given the ease with which Gadot is able to keep in touch with her faraway family during a crisis like this, it seems comforting to have such a high-tech vehicle.
Tesla is constantly making headlines
Much like Gadot, Tesla is always working at high speed. The company has been announcing new models of electric vehicles every year, most recently with the introduction of the Tesla Cybertruck, expected to hit the production line in 2021.
The Model S is the company's most popular car, even winning Motor Trend's title of "Ultimate Car of the Year" in 2019. Tesla recently announced that the Model S Long Range Plus had an EPA range of 390 miles, the highest range of an electric vehicle yet.
For celebrities like Gadot who need to be in a million places at once to meet their busy schedules, driving a car like the Tesla Model S is an obvious choice. With all the high-tech features, it really is like driving around in an iPhone. Who wouldn't want to video chat with their family members from the comfort of their vehicle?