Wonder Woman: What Is Gal Gadot's Net Worth?
How much Wonder Woman is worth depends on which Wonder Woman you're talking about.
If you mean the DC Comics character, she's worth hundreds of millions. Since the character first appeared in print in 1941, she has generated many millions of dollars for DC and its partners. Her journey to the movie screen was difficult, but when Wonder Woman finally came out in 2017, it made $412 million here and $409 million overseas, becoming the first unqualified success of the struggling DC Universe.
Similarly, the actress who brings her to life onscreen has seen a major change in her fortunes. When Gal Gadot made a reported $300,000 for Wonder Woman, she's getting $10 million for the sequel, Wonder Woman 1984. That's more than 33 times her prior salary.
How Gal Gadot built her wealth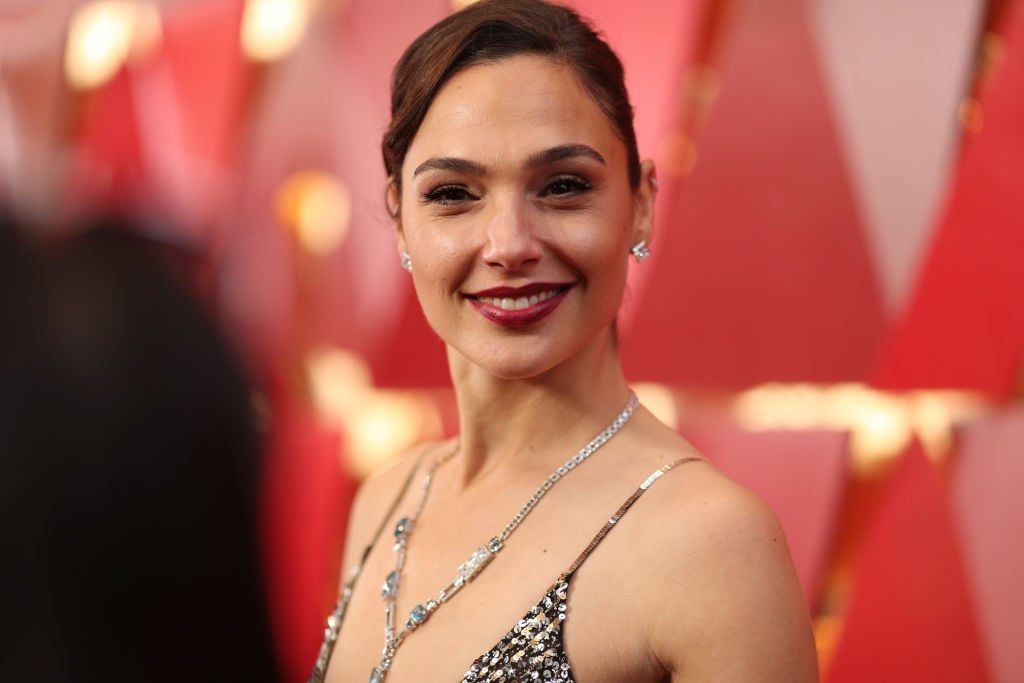 According to Celebrity Net Worth, and other similar sites like Wealthy Gorilla, that makes Gadot's net worth $10 million — a figure that's sure to increase in the coming years.
Her initial claim to fame was being named Miss Israel in 2004, but she quickly proved that beauty wasn't her primary asset. She spent two years in the Israel Defense Forces. This helped her learn the skills she needed to pull off roles like Gisele in 2009's Fast and Furious. From there, she got small parts in Date Night and Knight and Day — and then she lassoed the role of a lifetime.
"What's so lovely about Wonder Woman is yes, she has the strength and power of a goddess, but she has the heart and mind of a human. So I play her as I think a woman like me would act in the situations she's going through. You treat her as a normal woman who happens to be fantastic and almighty," Gadot said.
Gal Gadot's payday raises eyebrows
It's not very often that movie-star salaries are a subject in fact verification sites like PolitiFact, but Gadot's was. Elle reported that Gadot was paid $300,000 for Wonder Woman, while Henry Cavill got $14 million for Man of Steel, his debut turn as a DC hero.
That report resulted in many wagging fingers of shame, as observers said it was an example of a pay gap between men and women for doing equal work. Research by the Punditfact division of PolitiFact showed that Cavill likely made considerably less than that amount, although the site never arrived at a definitive figure.
Whatever the amounts, it was clear that Warner Bros. took notice. Gadot's $10 million payday for Wonder Woman 1984 made her the second-highest-paid actress in a Variety listing of star salaries. Only Emily Blunt made more, with $12 million for the upcoming sequel to A Quiet Place.
What is Gal Gadot doing next?
Wonder Woman 1984 is due out June 5 of next year, and she's also slated to appear in a sequel to Justice League. However, she has more on her itinerary than just Diana Prince.
Hedy Lamarr miniseries: Gadot will play the Hollywood siren of the 1940s and 1950s whose credits include Ziegfeld Girl and Samson and Delilah. She also became known for inventing communication technology that made wi-fi possible (Expected later this year)
Death on the Nile: Gadot will play Linnet Ridgeway Doyle in this Agatha Christie adaptation from Murder on the Orient Express director Kenneth Branagh. Joining her are Armie Hammer, Letitia Wright, and Tom Bateman. (October 9, 2020)
Red Notice: Gadot teams up with Dwayne Johnson for the story of an Interpol agent tracking down a notorious art thief. (November 13, 2020)
Not bad for a woman whose performances used to be mischievous.
"My mother always tells this story: I was 5," she shares. "They had a party, and they'd put me to bed. I heard everyone on the rooftop, and I went upstairs. No one paid any attention to me, so I took a hose and sprayed everyone. Very elegant, right? 'It's me! Look at me!' I loved the attention."