'Work It' Cast Members Liza Koshy and Sabrina Carpenter Got Super Close On Set
Liza Koshy took on the "best friend" role in Work It -- and now cast members Koshy and Sabrina Carpenter are "best friends" themselves.
In Netflix's summer dance movie Work It, actor Sabrina Carpenter plays Quinn, who founds a dance team in order to make her college application more interesting. Throughout the movie, Quinn gets dance help from her best friend Jasmine, who wants to be a professional dancer. Liza Koshy took on the "best friend" role in Work It — and now Koshy and Carpenter are apparently "best friends" themselves.
'Work It' cast members Liza Koshy and Sabrina Carpenter hung out all the time when filming the Netflix movie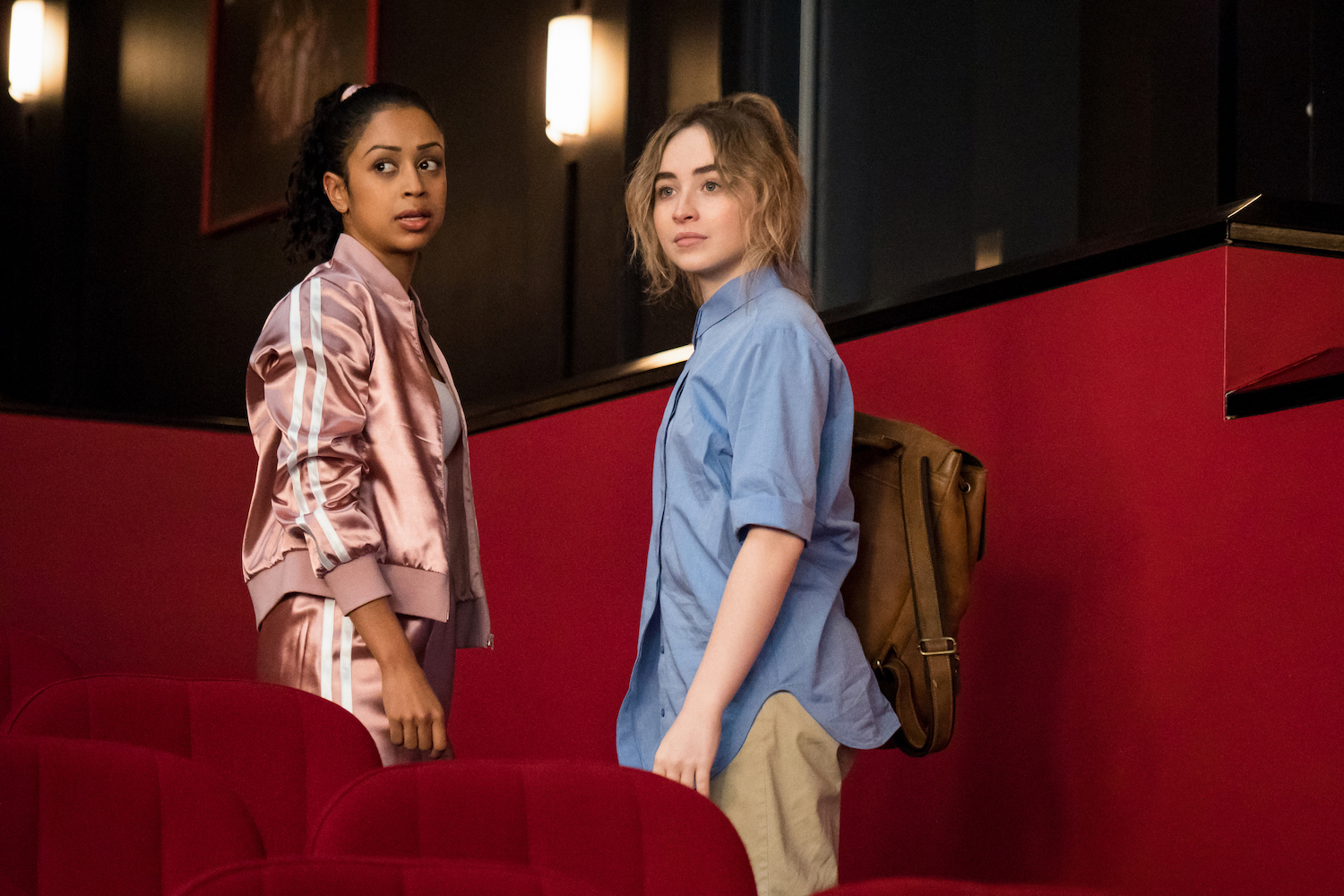 Recently, the four stars of the movie Work It — Liza Koshy, Jordan Fisher, and Keiynan Lonsdale — shot a YouTube clip for BuzzFeed Celeb, playing "Who's Who?" amongst themselves.
"Which two cast members are most likely to be hanging out between scenes?" the game inquired of the actors.
"We all know the answer to this," Fisher chimed in immediately. "It's Sabrina and Liza. Period."
"Yeah, and it's only by force," Carpenter joked. The Work It actor went on to joke that Koshy followed her around set "like a puppy."
"I'm kidding, I love her with all my heart," she continued. Carpenter lamented that she didn't have more scenes in Work It with Lonsdale. And, in many scenes with Fisher, a great deal of time was spent all together with the "TBD" dancers." However, she had a lot of one-on-one moments with Koshy.
"There was a lot of quality Jas-Quinn time," Carpenter shared about filming Work It.
Are the 'Work It' cast members 'best friends' after shooting the dance movie together?
Cosmopolitan published an interview with Carpenter recently — and hinted further at her close friendship with Koshy.
"There is a friend in the corner, actually, sort of," the magazine wrote of Carpenter's bedroom. Cosmo was referring to "a cardboard cutout of Sabrina's friend and Work It costar Liza Koshy."
Apparently, the Work It actor sent it to Carpenter as a gift.
"Liza gave it to Sabrina for her birthday," according to Cosmopolitan, because what every girl's bedroom needs is a life-size replica of her best friend."
When Quinn auditions to become a Thunderbird dancer, Sabrina Carpenter didn't learn the choreography
In the BuzzFeed Celeb "Who's Who" video, Carpenter also revealed how she looked like a bad dancer in Work It.
"… I will say that for this movie specifically, I often did not fully learn the routines," she admitted. "But it was on purpose, so I didn't always know exactly what I was doing. That was a sure way to look terrible."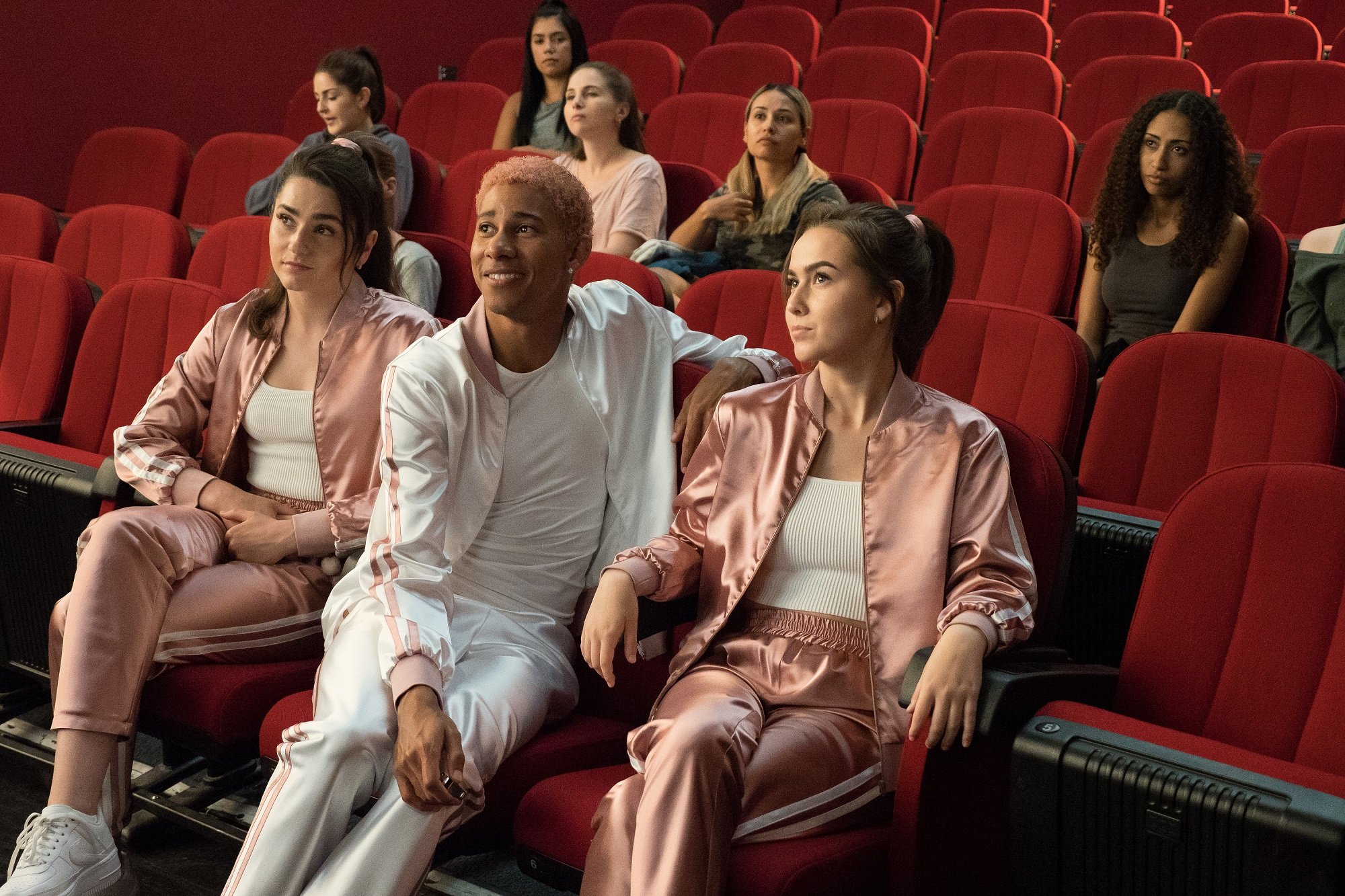 Her Work It co-star Lonsdale chimed in: "It was a beautiful, enlightening moment to get to watch Sabrina do that wonderful dancing audition for the Thunderbirds."
"… I literally had no idea what I was doing," Carpenter added about that audition scene in the Netflix movie. The Work It actor explained:
I walked on the set and the two girls they placed in front of me were literally what I was going off of, so I was always a count behind. I never learned a single step of that choreography.