Celebrity / Movies / Music
'Work It' Movie Review: Sabrina Carpenter and Jordan Fisher Dance Like All the Netflix Subscribers Are Watching
Sabrina Carpenter and Jordan Fisher star in 'Work It,' a dance movie that empowers viewers to discover their own passion, with catchy, feel-good music.
You don't have to like to dance to love dance movies. In a way, it's the best of both worlds. You can feel the energy of top performers without having to break a sweat. Sabrina Carpenter and Jordan Fisher bring that joy to Work It and add the levels of empowerment and acceptance for a group of oddball teens. 
Sabrina Carpenter can 'Work It'
Quinn (Carpenter) goes to Woodbright High where the Thunderbirds dance team has won the Work It competition several years in a row. Quinn does their lighting but when she finds her booksmart application doesn't really stand out to Duke, she tells the admissions officer that she's also on the dance team.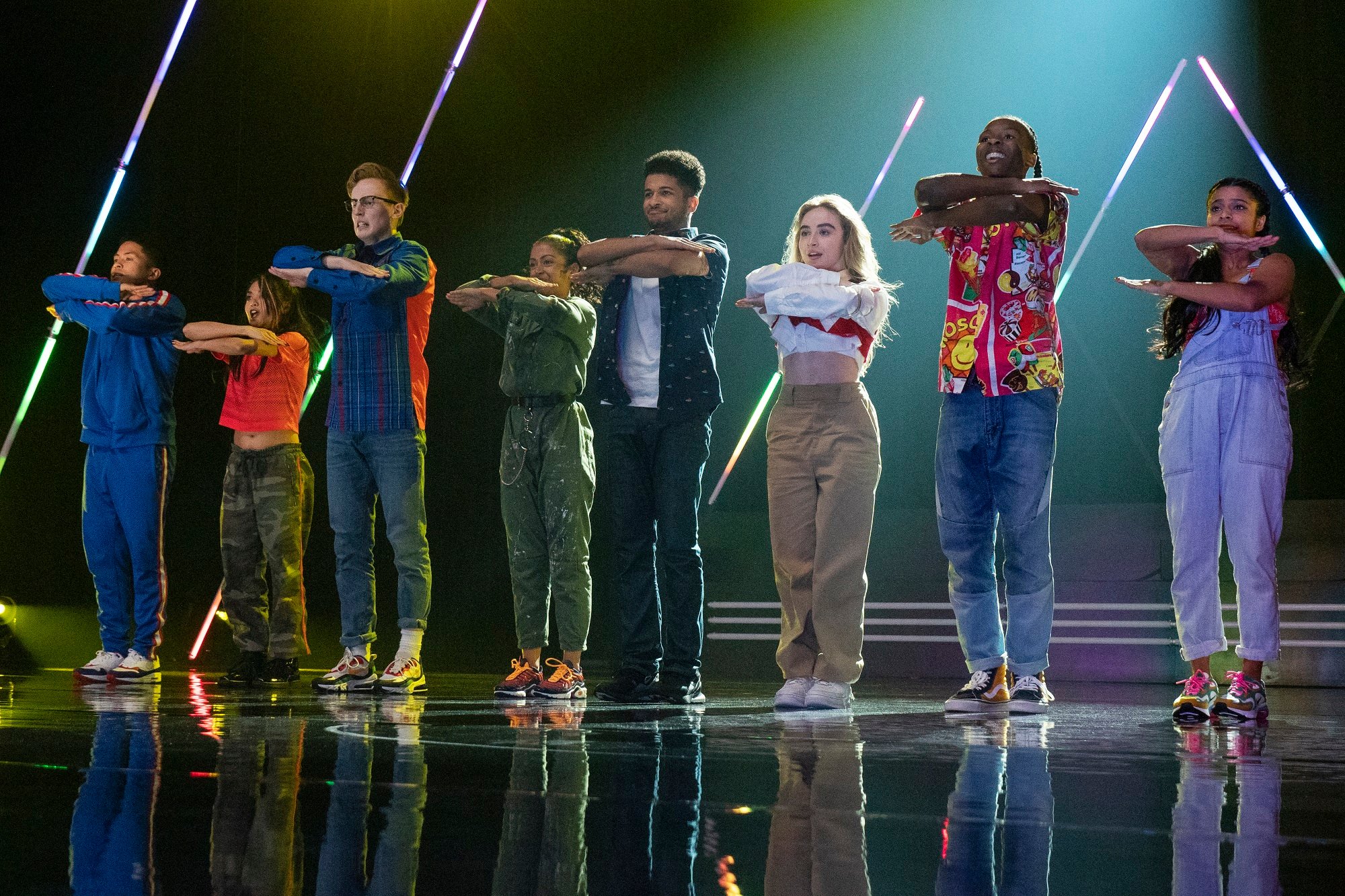 So Quinn tries to join the Thunderbirds to impress Duke. When Thunderbirds leader Juilliard (Keiynan Lonsdale) doen't accept her, Quinn forms her own dance team to enter Work It. She recruits a bunch of other Woodbright outcasts because she sees talent in them. 
'Work It' steps up the montages 
The dancing in Work It really builds from a place of novice ambition to showstopper. Quinn's friend Jas (Liza Koshy), a Thunderbird, teaches her what she can and Quinn learns it academically. She can copy the moves, but she's trying to learn it like a book and it is incredibly endearing to see Carpenter hold back her popstar skills. She's not suddenly a Thunderbird, but she can do it her own way.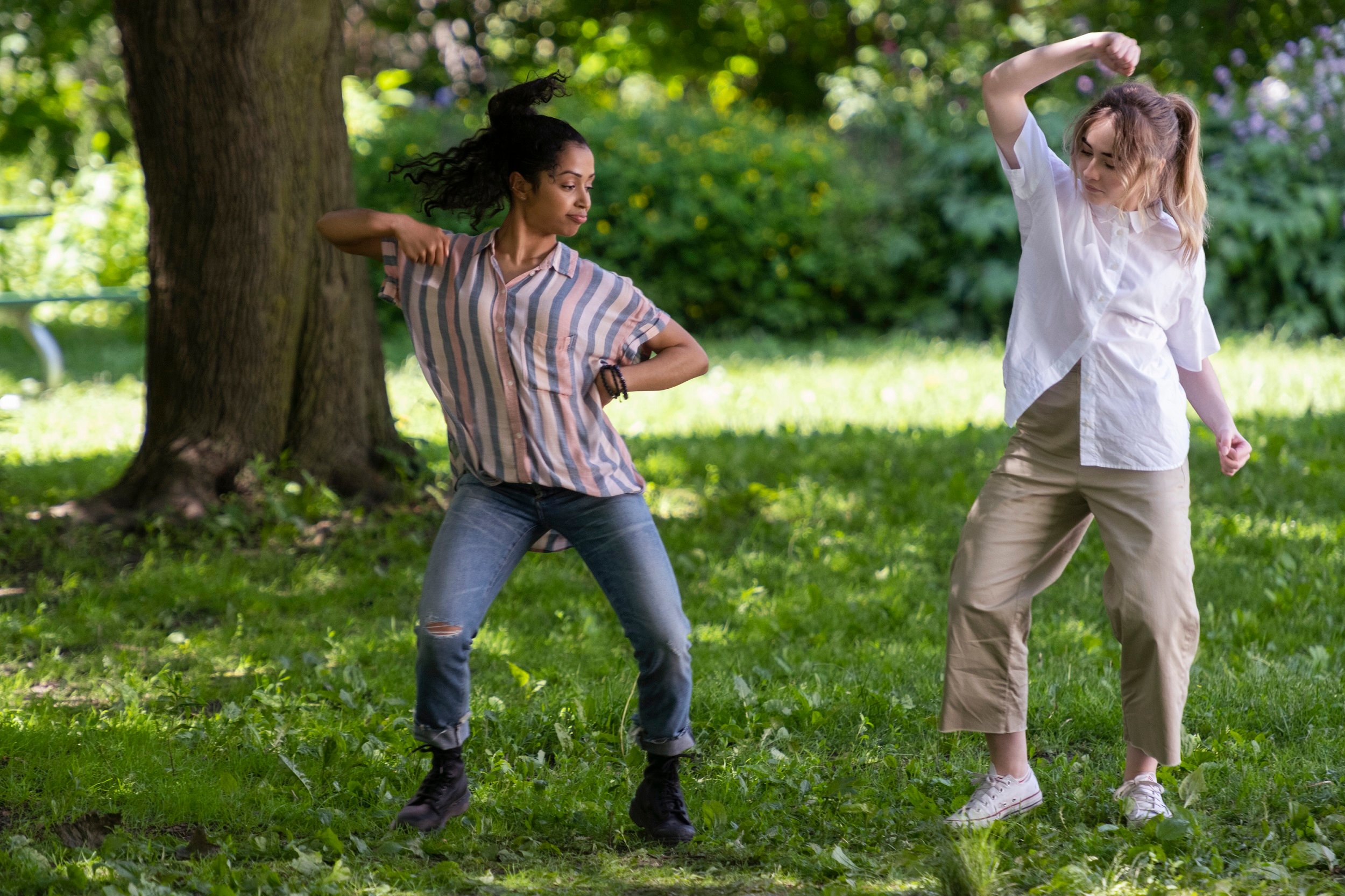 Jas also helps Quinn recruit so it is an enriching activity friends do together, regardless of the outcome. They find Instagram dancer Raven (Bianca Asilo), soccer player (Chris Royo), a martial artist (Tyler Hutchings), mix tape DJ (Nathaniel Scarlette) and a roller skater (Indiana Mehta). The overly aggressive dance number they perform together is funny in how overboard they go, but it's also just kids having fun.
Dance for the sake of dancing
What begins as a strategic ploy soon takes over Quinn's life. There is a lot of groundwork at first. Besides rercuiting, she needs a choreographer and Jake Taylor (Jordan Fisher) isn't eager to get back into dance after an injury ended his career.
When Jake becomes a love interest for Sabrina, Work It is less intereted in having to pair the protagonist up with a boyfriend and more about introducing her to somebody who actually sees her. Their one on one dance lesson is truly sensual, though.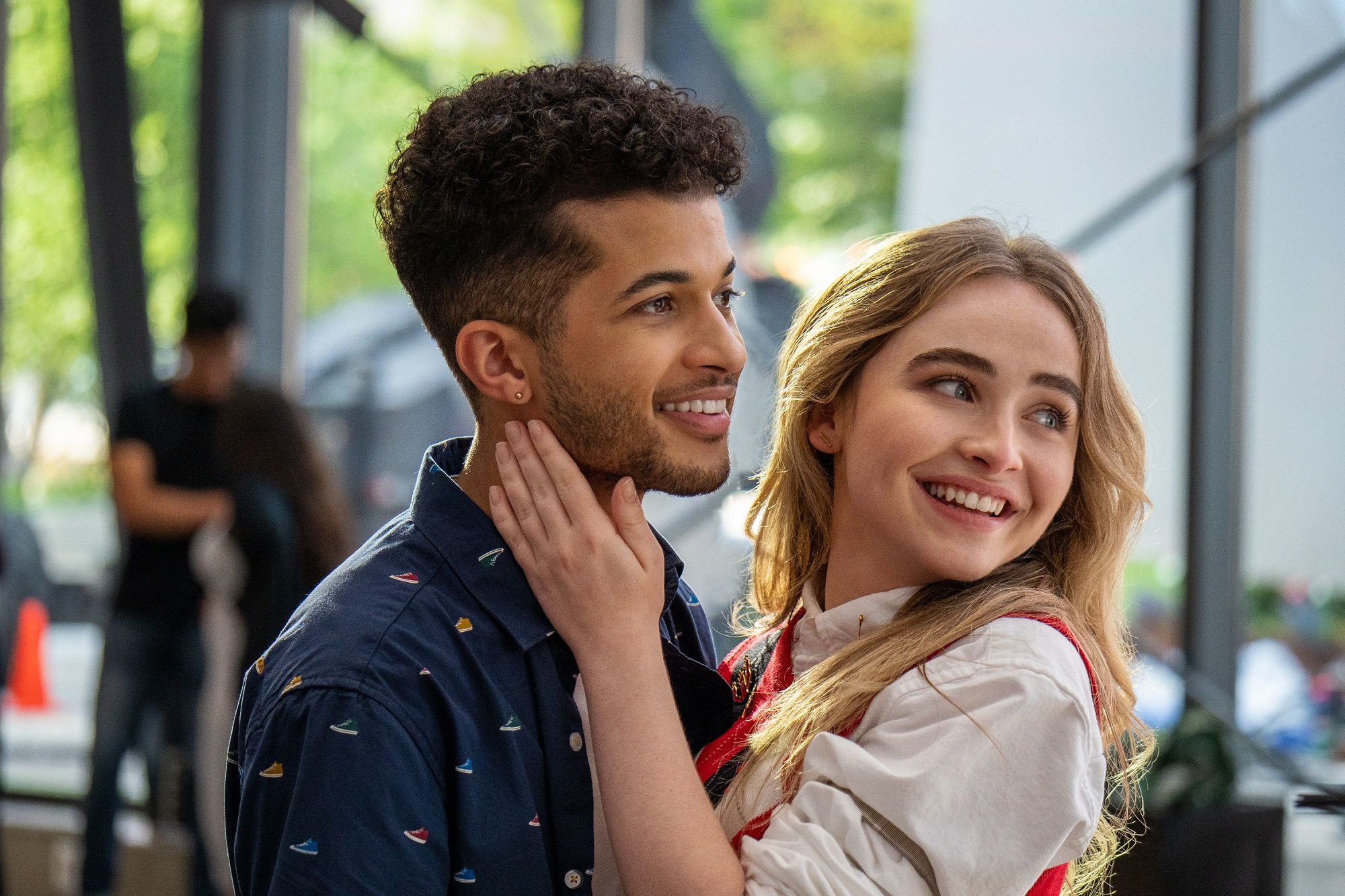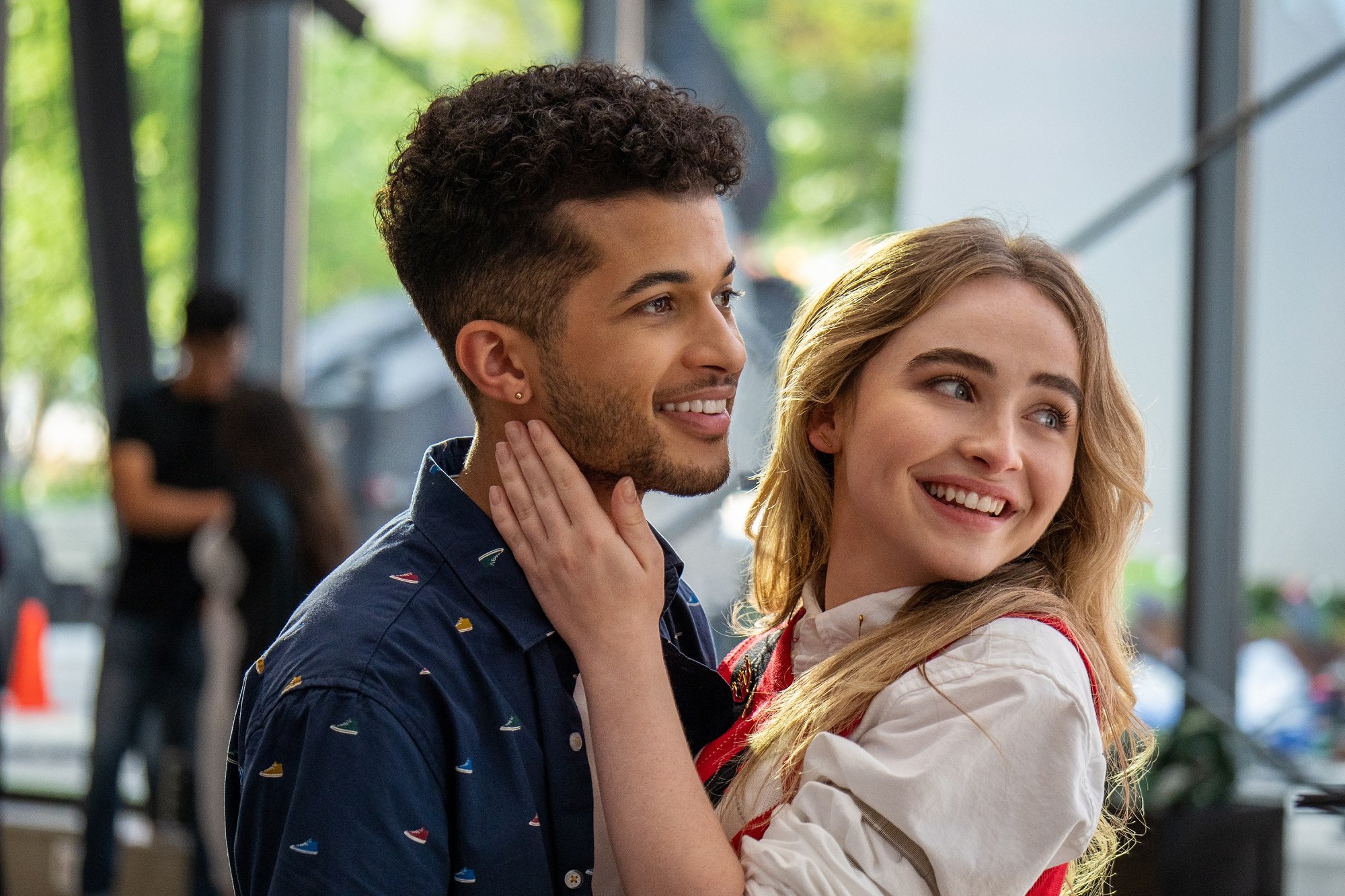 By the time Quinn has made her crew eligible for the competition, getting into Duke becomes less important, let alone winning Work It. She's discovered something that makes her feel good and brings other good people into her life. We can laugh at the way they bumble their auditions or crew uniform, but it's a really contagious message about choosing happiness, whether it's the vehicle you expected or not.
Throughout her pursuit of dancing, Quinn remains true to her character. It's not like dancing transforms her into a new person. She keeps her same fashion, although loosens it a bit for movement. She genuinely finds something that enhances who she already is. 
When Work It ends, you may not decide to start dancing like Quinn did, but her achievement can rub off on the audience. Like any sport movie, dance is a metaphor for whatever passion one can discover. For a movie, dance is a great metaphor because you get to see those sick moves on screen.