'Work It': Sabrina Carpenter Used This Trick to Look Like a Bad Dancer in the Netflix Movie
Work It, the 2020 dance movie, stars Sabrina Carpenter, Liza Koshy, Jordan Fisher, and Keiynan Lonsdale. Carpenter plays the main character Quinn, an ambitious high schooler who starts her own dance team to get a better shot at getting into Duke. The movie centers around Koshy's character Jasmine teaching her best friend Quinn, so their team, "TBD," can make it to dance competition called Work It. Carpenter, however, has been dancing since she was little. How did she make it look like she had two left feet in the Netflix film?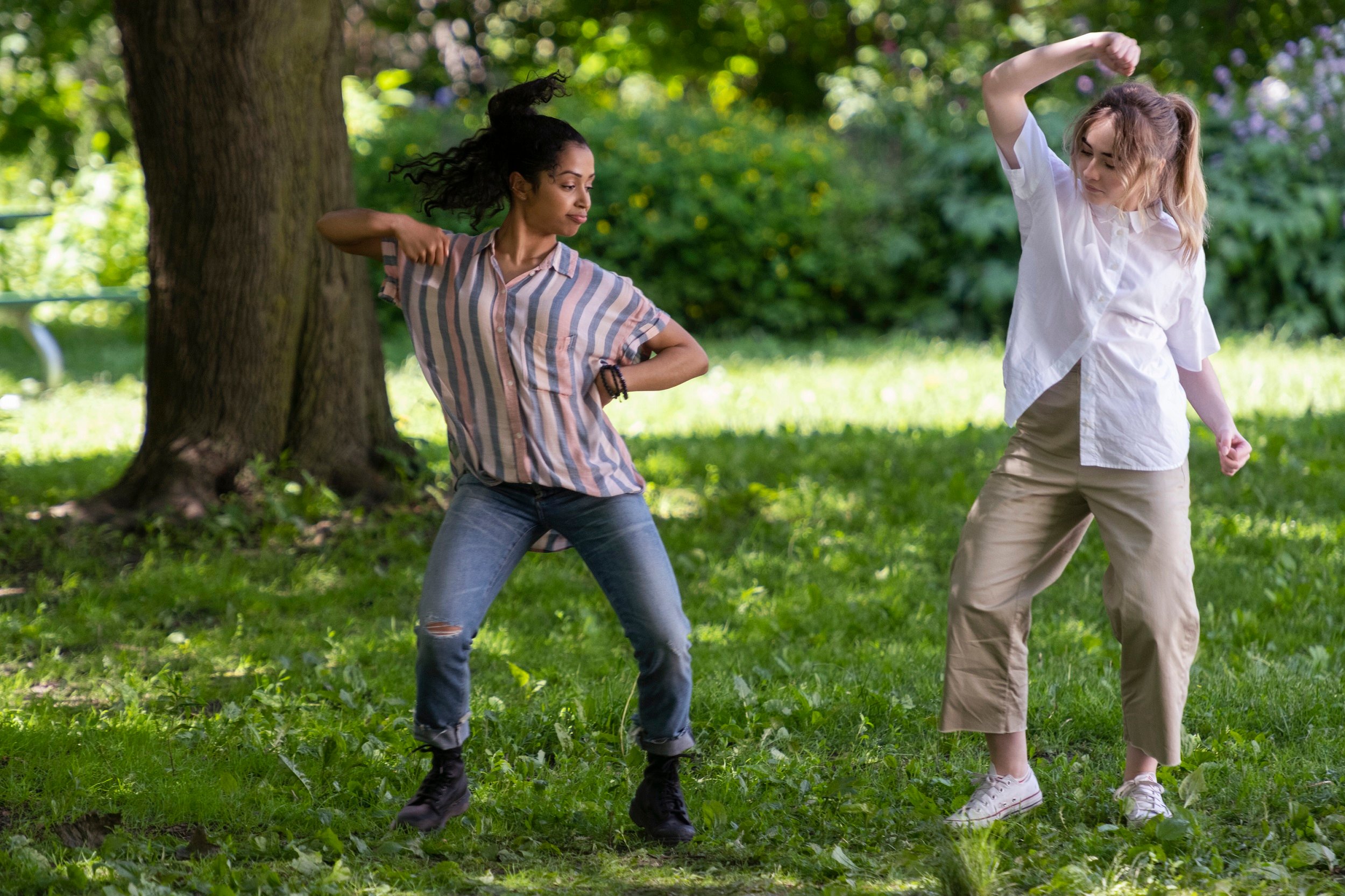 The 'Work It' star is a singer and dancer —
As Rolling Stone reported on Work It, "the main challenge in playing the role of Quinn was not only getting her strength back up for the choreography — she says she hadn't stretched properly for dance in seven years." A professional singer, Carpenter is used to dancing when she tours.
The real obstacle the Work It star faced was "learning how to dance badly for the first half of the film."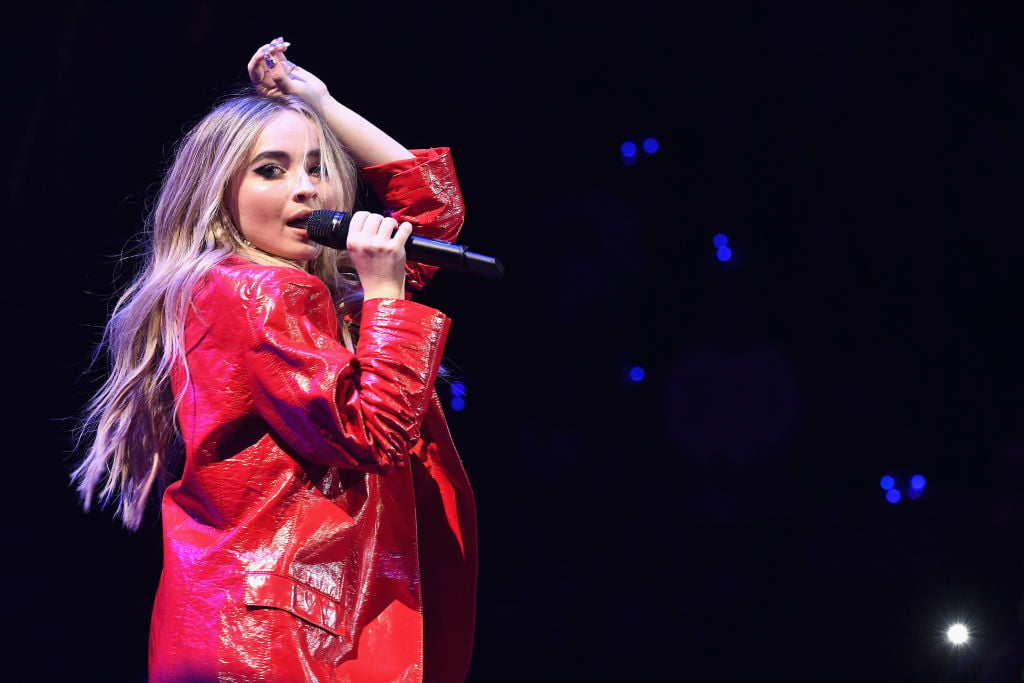 Sabrina Carpenter had to fake it to make it — as a bad dancer — in the 2020 Netflix dance movie
The cast of Netflix's Work It — Carpenter, Koshy, Fisher, and Lonsdale — recently filmed a YouTube video together for BuzzFeed Celeb. In the video, the Netflix movie stars play "Who's Who," answering questions about working on the film, giving their ideas on who in the cast was most likely to do certain things, such as: "Who forgot their choreography mid-routine? Who broke character the most?"
When it came to the question about forgetting choreography, Koshy pointed to Carpenter.
"I would say Sabrina, but I feel that was her tapping into Quinn Ackerman," Koshy offered.
"I would say me, also," Carpenter agreed. However, she acknowledged that for Work It, her not knowing the moves was actually something she chose.
RELATED: 'Work It': How Did Liza Koshy Learn to Dance Like That?
"… I will say that for this movie specifically, I often did not fully learn the routines. But it was on purpose, so I didn't always know exactly what I was doing," the Work It star explained. That was her trick to looking bad at dancing.
"That was a sure way to look terrible," Carpenter continued.
For the dance audition scene in 'Work It' Sabrina Carpenter didn't know one beat
"It was a beautiful, enlightening moment to get to watch Sabrina do that wonderful dancing audition for the Thunderbirds," Lonsdale added in the BuzzFeed YouTube video.
"… the audition scene for The Thunderbirds, I literally had no idea what I was doing," Carpenter chimed in. She continued:
I walked on the set and the two girls they placed in front of me were literally what I was going off of, so I was always a count behind. I never learned a single step of that choreography
However, a trained dancer looking bad is harder than it looks.
"I think it's a real skill," Lonsdale told his fellow Work It cast member.