World Series Champion Joc Pederson Gives Another Reason Why He Wears a Pearl Necklace Besides Being a 'Bad B****'
MLB player Joc Pederson's choice to wear a pearl accessory during games has generated a lot of chatter. Here's what the outfielder had to say about it.
If you're an Atlanta Braves fan then you know who Joc Pederson is. If you're just a casual sports fan who tuned in to catch some of the World Series, you know who is as well.
Before the Braves, Pederson played for the Chicago Cubs and Los Angeles Dodgers. He won a World Series with the latter in 2020 and hoisted the Commissoner's trophy again in 2021 as a member of Atlanta's ballclub. The outfielder made headlines during the playoffs but not just for his on-base percentage or the number of hits he had. Pederson garnered plenty of attention for the pearl necklace he was sporting on the field. So what's the deal with that accessory? Here's what Pederson and his jeweler have said about it as well as a few other facts you may not have known about "Joctober."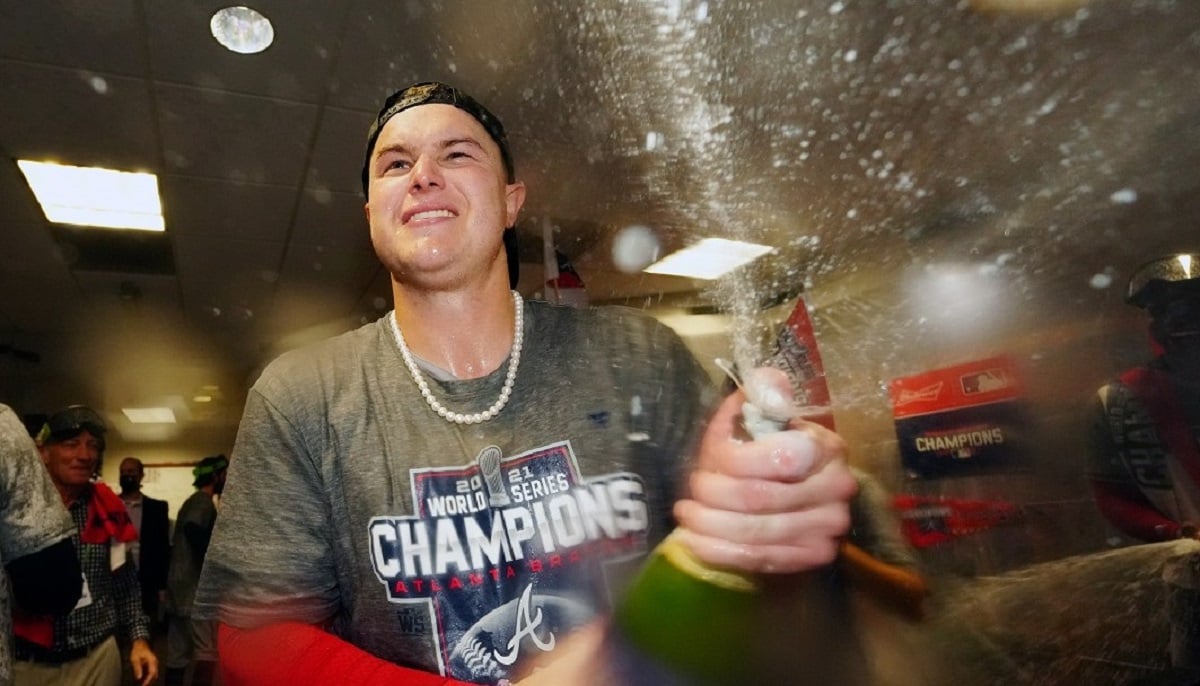 Jeweler was baffled when Pederson asked him to make a pearl necklace
Sports Ilustrated spoke to Gabe Arik of Happy Jewelers who has made pieces for the outfielder and countless other players over the years. He remembered the conversation with Pederson when the major leaguer asked him to make a pearl necklace.
According to Arik, Pederson sent him a text message that said: "I want to do something really different. I want to make a nice fashion statement. And I'm thinking about pearls."
Arik was confused by the request and responded by telling him that he thought "pearl necklaces are for, you know, women." But Pederson insisted saying: "That's what I want to do." Arik then agreed to do it and could not believe all the attention the accessory got.
"This pearl necklace is not very expensive," the jeweler told SI. "They're really nice, high-quality pearls, but the retail is, like, $4,000… He has gold chains with diamonds for, like, $40,000. But this, I don't know. Everybody's talking about it, everybody's wearing it."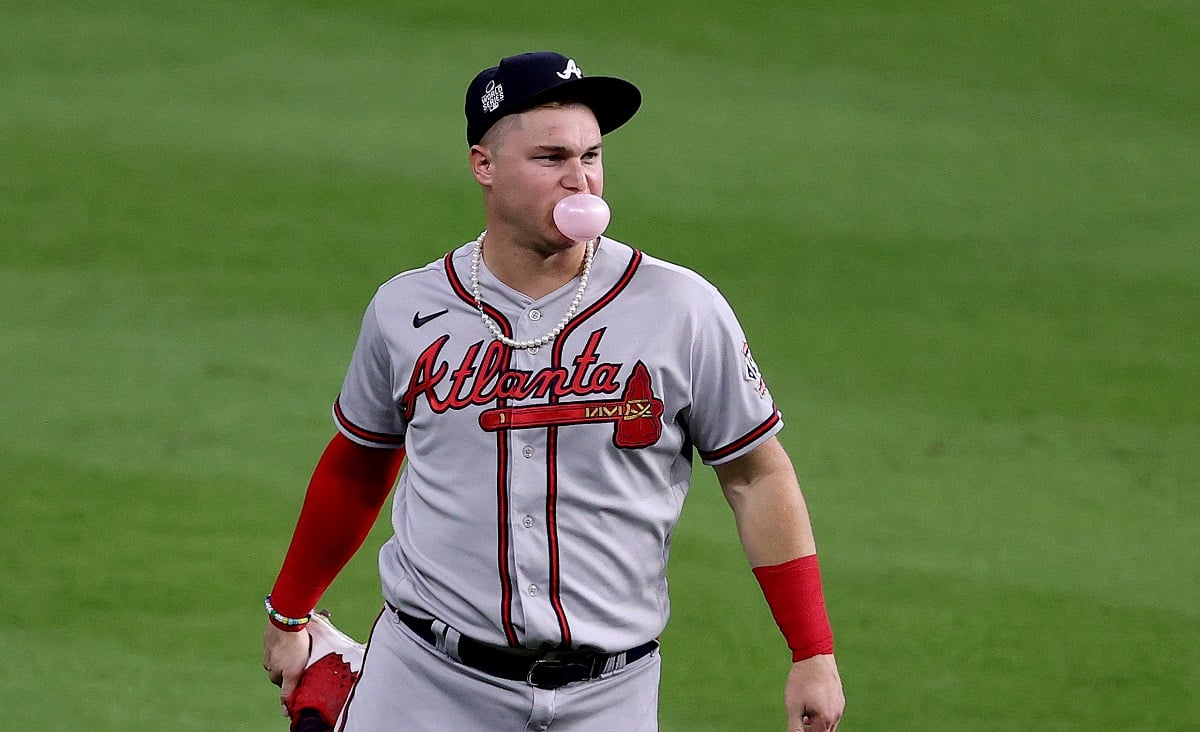 The outfielder has given a couple of reasons for his accessory choice
Of course fans and baseball commentators alike had questions about the significance of Pederson's pearls when he started wearing them last September.
When initially asked about it the outfielder said: "It's a mystery for everyone. They'll never know."
Another time he told a reporter that he just rocks it because he's "a bad b****."
Pederson though offered a different yet very simple reason to MLB.com saying: "There's not much behind [the pearl necklace]. I like it. It looks good. It wasn't something that was supposed to get this much media attention. It's just something that I like."
Who is Pederson's wife?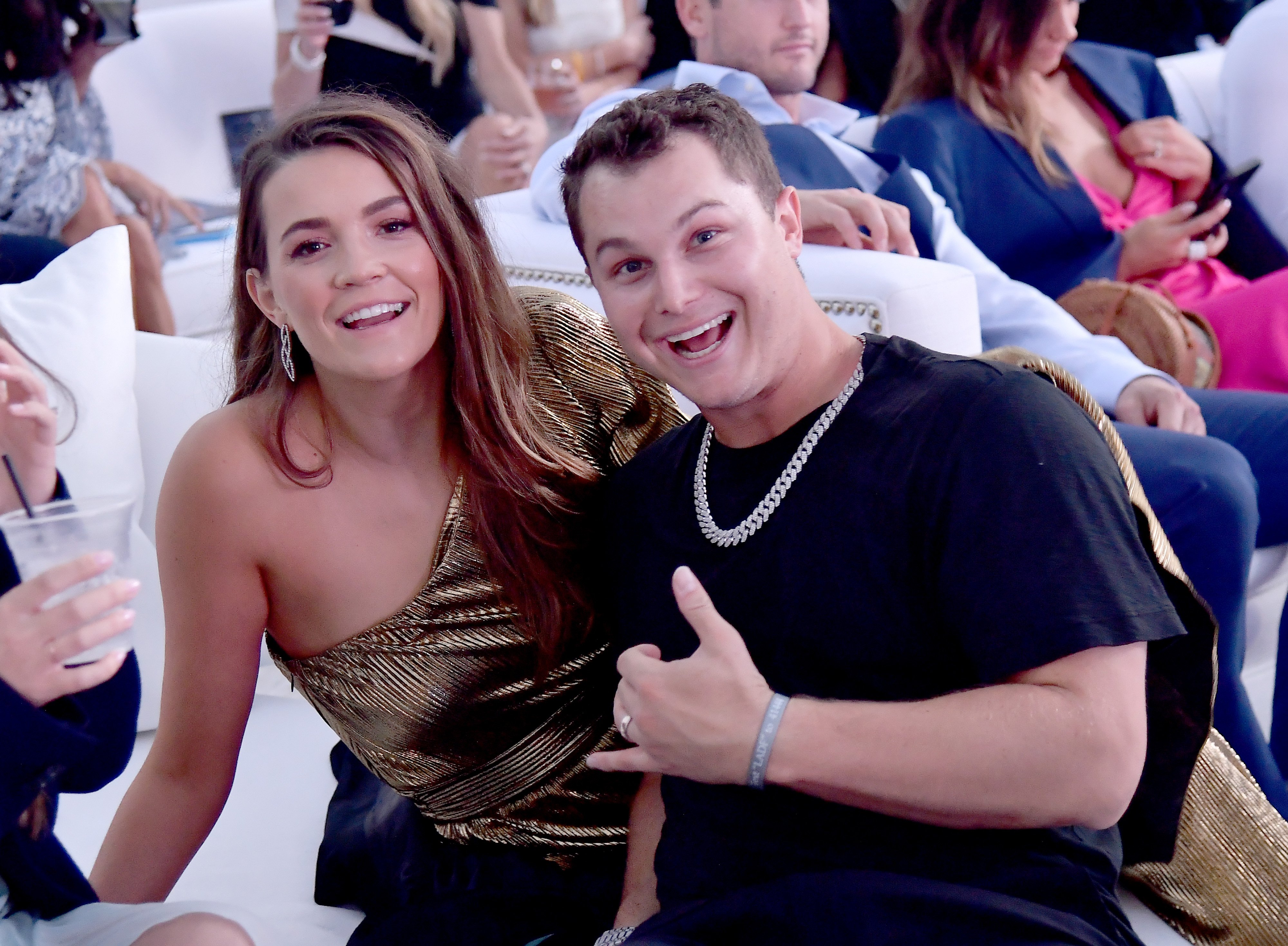 Other questions fans have about the back-to-back World Series Champion pertains to his life off the baseball diamond including who his wife is.
Pederson has been married to Kelsey Williams since 2018. She attended Duke University where she studied psychology and was on the women's volleyball team. The same year they tied the knot the pair welcomed their daughter, Poppy, followed by their son two years later.
If you're thinking that at some point Pederson will give the necklace to his wife, that won't happen. That's because the pearls are going to the Baseball Hall of Fame where they will be displayed in Cooperstown for all to see.
RELATED: Who Has a Higher Net Worth, Justin Verlander or Kate Upton?