'Worst Cooks in America' Fans Love What Domaine Javier Brings to the Table
Domaine Javier has appeared more than once on the Food Network, showing up first on Season 20 of Worst Cooks in America.
Although her first go-around on the cooking competition didn't go well, she came back again this season to try again. With her bubbly personality and huge heart, she's won the hearts of many fans who can't seem to get enough of her. And she loves them right back. 
Returning for 'redemption'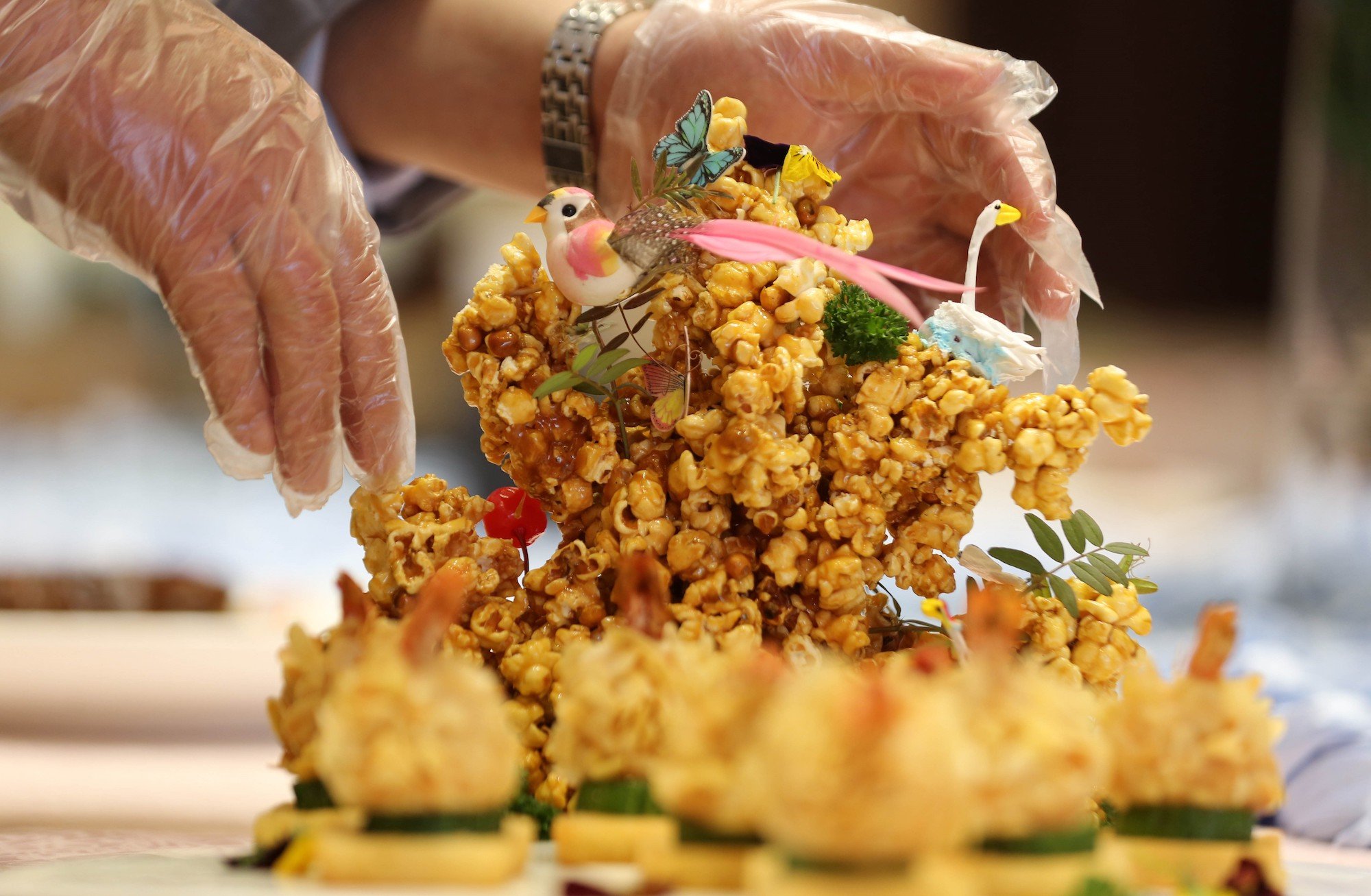 When Javier first appeared on Worst Cooks in America, she captured the viewers' attention with her fun personality and accomplished background. She's a nurse, a transgender activist, and an actress, she has seven college degrees, and people just love her.
Her popularity with viewers is probably why the Food Network decided to bring her back to compete in Best of the Worst. As Foodsided explains, the show featured eight former contestants who got a second chance to compete for the $25,000 grand prize they missed out on the first time. But for Javier, the main motivation was the fans. 
 "I feel like I owe them something for all the love and support they've graciously given me thus far," she said. "The fanarts, the online comments on forums and message boards, the social media frenzy, the heartwarming in-person encounters — all the overwhelmingly positive reactions from my Food Network endeavors (Worst Cooks in America Season 20, Dirty Dishes, and now Best of the Worst) have been a source of inimitable strength and gratitude, motivating me to do more for the fans. So here I am, now a bonafide Food Network Star (of some sort), all because of them. For as long as the fans and Food Network want more of me, I'll do my best to deliver."
With so much enthusiastic support behind her, she couldn't say no to the opportunity to give it another try. 
'Worst Cooks in America' fans were glad to have Domaine back
In a recent discussion on Reddit, viewers made it clear they were happy to see Javier onscreen again. 
"Love her," one fan said. "And her Michael Symon 'impreaaion.'"
Not everyone got her humor at first, with one person saying, "Sadly, I'm finding her snarky this season….." But her fans were quick to point out that her personality is just big, but she's not mean. "I believe the term is "throwing shade" (playfully)," one explained.
"She is just so witty and well-spoken," another commenter said. "I see a bright future ahead of her."  
Even when one person complained about her "nasal" voice, another piped up to explain where it came from, and to defend her.   
"The Los Angeles "Valley Girl" voice. LOL. It's actually cute."  
People called the finale a 'robbery'
According to Mashable, fans were taken aback at what happened in the finale. When Javier was chosen by host Michael Symon to compete against Sadie Manda, tensions were high. But although Javier made an impressive showing, Manda ultimately won. 
Fans were outraged. Not only did they feel that Javier did a better job, but they just liked her more than Manda. Javier had also promised to donate part of her winnings to a charity for the homeless, making her loss even more disappointing. 
But fans of Javier should know by now that she won't let this stop her. It may not be clear what's next for her, but she's shown that she's resilient. Maybe she'll be back yet again on the Food Network, or maybe she'll take her skills elsewhere. One thing's clear: her fans will follow.