'Worst Cooks In America' Fans Are Shocked After Latest Episodes Were Taken Down
The illusion of reality in reality TV is often a very fragile thing.
On one hand, fans tune in with the understanding that they're seeing something more authentic and realistic than scripted shows concocted in the writer's room. At the same time, fans accept that a certain level of editing and direction is going into creating the polished finished product, and some of the sense that a show is "real" is nothing more than smoke and mirrors.
With reality TV show stars making big bucks for their participation and more and more reality shows flooding TV in various categories, it can be harder and harder to take the claim of realism seriously. 
Now an incident with Worst Cooks in America has fans crying foul about their understanding of the participants.
'Worst Cooks in America' is a popular twist on reality TV food shows
RELATED: Food Network Secrets: The Food on Cooking Shows Isn't Always Prepared By the Host
In many ways, the Food Network was ahead of the game when it came to the rising popularity of reality TV shows. It was showcasing the work of chefs in their day-to-day tasks long before the rise in popular cooking shows across network television and streaming services. As the reality TV genre became more popular, the Food Network was prepared to pivot, creating some of the best-paid and most-famous faces in the form of reality TV hosts and celebrity chefs.
It's those celebrity chefs that helped flesh out the premise of Worst Cooks in America. Figuring that people would eventually tire of watching talented chefs churn out perfect dishes, the Food Network created a spin on the cooking show that invited terrible home cooks to get whipped into shape by some of the network's best and brightest.
Participants partake in a kind of boot camp run by a revolving door of celebrity chefs including Bobby Flay, Rachael Ray, and Anne Burrell. 
Fans have questioned the realism of 'Worst Cooks in America'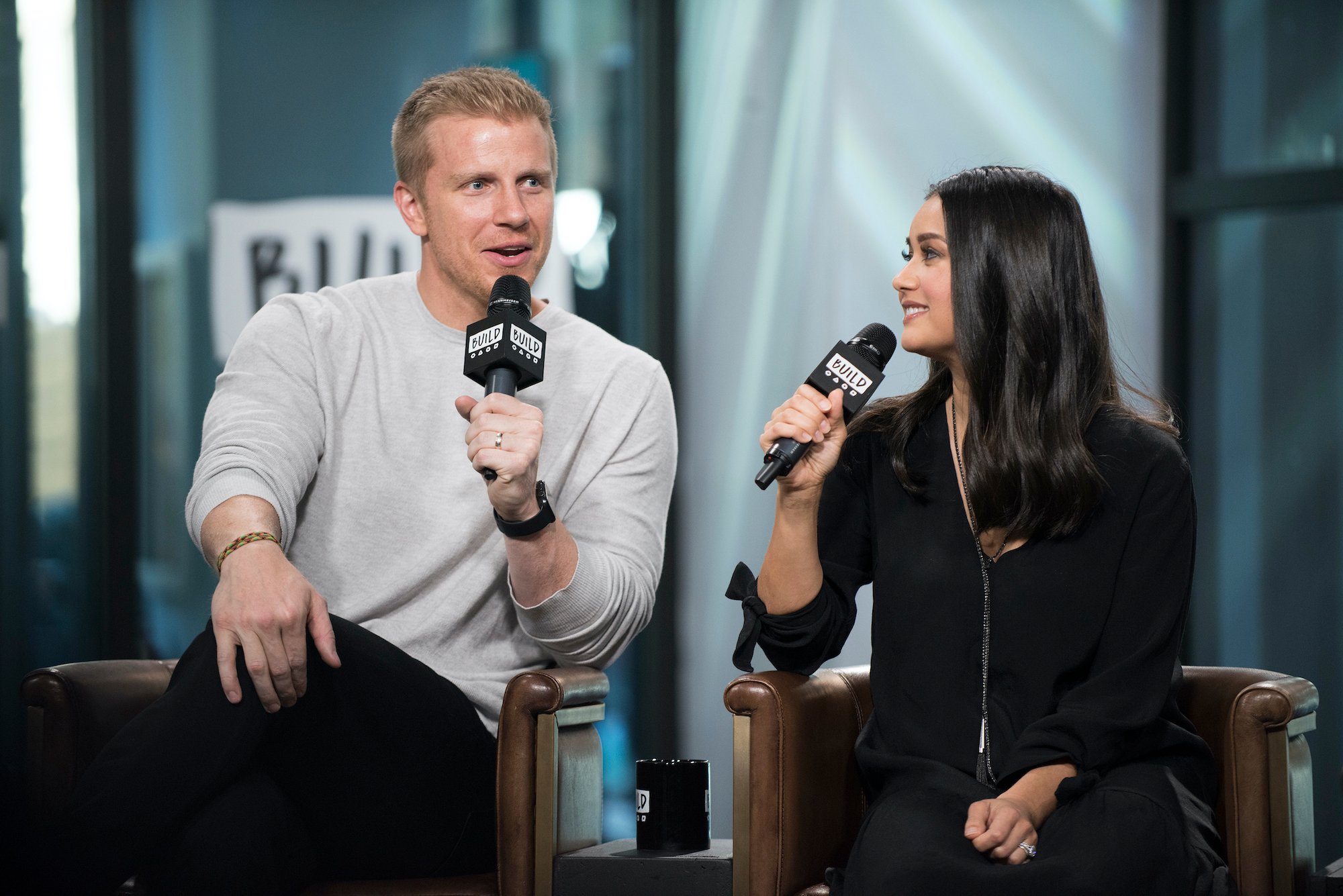 RELATED: 'Worst Cooks in America' Fans Hope the Show Doesn't 'Ruin' Carla Hall
While Worst Cooks in America is popular and long-running, it has faced quite a bit of criticism from viewers. For one thing, fans aren't always convinced that the "terrible" cooks are as bad as they make themselves out to be for the cameras.
It seems like there may be some exaggeration to make their ultimate transformations into competent cooks more impressive.
Along these same lines, fans have taken issue with the fact that the worst cooks are eliminated at the end of each episode, noting that it rewards people who already came in with skills rather than those who manage to improve through instruction and practice. 
Another knock against the show is that it has "ruined" several formerly favorite celebrity chefs for viewers. Teaching isn't everyone's cup of tea, and sometimes the chefs are put into pressure-filled situations that bring out their own worst tendencies when it comes to interacting with the participants.
Fans may end up disliking a chef they previously enjoyed. 
A tragic crime has marred Season 20 of 'Worst Cooks in America'
Season 20 of Worst Cooks in America was filmed in February 2020, and the winner of the season was a woman named Ari. Ari took home the $25,000 grand prize, which she said would help her and her husband with expenses for their newly adopted children.
As Insider reports, it wasn't long after the show aired that Ari and her husband were both charged in the death of one of those children, a three-year-old who died from blunt force trauma. 
As the couple faces the outcome of their charges, the Food Network faces something of a PR nightmare and has apparently pulled the season's episode from airing.
As fans of the series processed the news that the winner had been charged with this unspeakable crime, some took to Reddit to point to it as more evidence that what they see on the screen is not reality: "Shocking. Never would have thought this. But yet another reminder that reality TV is not real." 
What they saw on the show was a bubbly, funny woman who charmed many viewers and won them over. To reconcile that image with the crime she's now charged with is difficult and jarring.