'Worst Cooks in America' Fans Hope the Show Doesn't 'Ruin' Carla Hall
Celebrity chef and author Carla Hall got on fans' radars after competing on Bravo's Top Chef for the show's fifth installment.
Some of the chefs on Food Network got their big breaks after competing in the network's cooking game shows. Stars such as Bobby Flay and Giada de Laurentiis now got their shows after appearing on Iron Chef.
Celebrity chef and author Carla Hall got on fans' radars after competing on Bravo's Top Chef for the show's fifth installment. Although she was not predicted to be a real contender, she quickly became the judges' and fans' favorites with her bubbly personality and her crawfish gumbo.
Cooking wasn't Hall's initial plan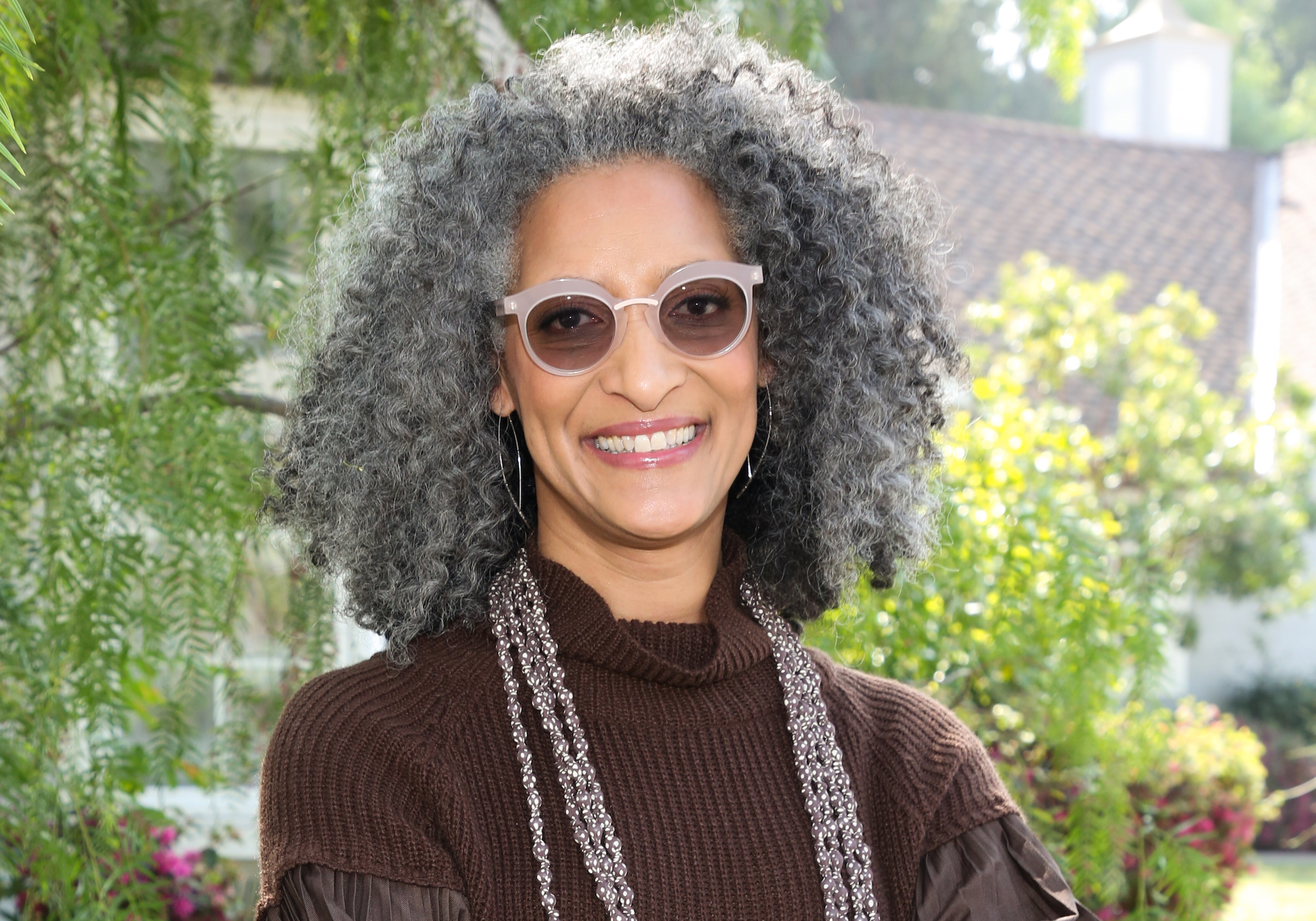 Hall was born in Nashville, Tennessee, in May 1964. She attended Howard University, graduating with a degree in accounting. She later studied CPA before deciding to pursue a different career altogether. Hall ended up relocating to Europe to work as a model.
While living in Europe, the cookbook author realized she had a passion for food and all things culinary. She moved back to the United States and launched a lunch delivery business.
In the 1990s, Hall decided to pursue the culinary industry full time and therefore attended L'Academie de Cuisine in Maryland. After graduating from cooking school, she became an executive chef at various hotels, including the Henley Park Hotel.
She then quit and started her own company called Alchemy Caterers. She also has a cookie store called Carla Hall Petite Cookies. Her fans and cookie lovers can buy her cookies in selected stores and online.
In 2005, Hall was one of the contestants on the hit cooking game show Top Chef. She competed in the show's fifth season. Although Hall was a decent cook, she was not predicted to be a top contender. She received immunity four times and won three elimination challenges.
Hal made it to the top three, coming second place after Hosea Rosenberg. She returned to the show for the All-Stars edition alongside Jamie Lauren and quickly became a fan favorite.
'Worst Cooks in America' features contestants who are terrible at cooking
Worst Cooks in America is a cooking game show that premiered on the Food Network in January 2010. Each season features 12 or 16 contestants who have no cooking skills and takes them through a booting camp.  The contestants who make the worst meals get sent packing while the rest are taught how to make decent meals.
Those left on the show are given weekly challenges until the last two recruits are left. The final two contestants left standing are required to prepare a high-quality three-course meal for the judges. The winner receives a Food Network cooking set and a $25,000 cash prize.
For the celebrity edition, the winner gets a $50,000 prize, which they donate to their charity of choice. The recruits are usually trained on how to bake, are taught the necessary knife skills, how to check food temperature, and how to season and prepare food.
The series has been around for 21 seasons and is hosted by celebrity chef Anne Burrell. Burrell also judges alongside other celebrity chefs such as Alex Guarnaschelli, Rachel Ray, and Carla Hall.
Fans hope 'Worst Cooks in America' doesn't ruin Hall for them
Hall has, for a long time, been a regular contributor to the Food Network. She recently struck a new deal with the network and will participate in its shows, such as Halloween Baking Championship. Hall has been a fan-favorite from their time on Top Chef.
Fans are excited to see Hall bring her charming and bubbly personality to Worst Cooks in America. They, however, don't want the show to ruin Hall for them. Some fans on Reddit expressed their concerns regarding Hall joining the show.
Many fans hope that she will be more like celebrity chef Guarnaschelli whose presence fans enjoyed.
One fan said, "Can't wait for the new season. I love Carla. Please let Carla be like Alex and not Alton!! Please do not ruin another celebrity chef for me." The new season of Worst Cooks in America starts in January 2021.