'Worst Cooks in America' Fans Are Thrilled to See Michael Symon Having the Time of His Life
Food Network has produced many competitive shows that focus on cooking. One of them is called Worst Cooks in America.
As the name suggests, the series features people who are terrible at making food. Viewers have their favorite judges they want to appear regularly, like Alex Guarnaschelli. 
In the recent episodes, fans are loving chef Michael Symon. He looks like he is having fun, and the audience is thrilled to have him on the show. 
'Worst Cooks in America' finds the best of the worst
Worse Cooks in America is a reality TV series that has people compete for a grand prize. There are 12 to 16 contestants every season. Also called recruits, they display poor cooking skills and participate in a culinary boot camp. The participants have to practice basic cooking skills, such as seasoning and knife skills. 
The recruits get divided into two teams, and cooks get eliminated every episode. There is a celebrity chef host available to guide them. In the season finale, the remaining recruits need to make a three-course meal for the judges. In the end, the winner receives $25,000 and a cooking set. 
The series had a celebrity edition, and the winner got $50,000 for the charity of their choice. Some previous hosts include Alton Brown, Bobby Flay, and Robert Irvine. Currently, Worst Cooks in America is airing season 22. The show first premiered in 2010 on Food Network. 
While it is a competition show, fans enjoy tuning in because they might learn some culinary skills. However, they have criticisms about the format. Still, viewers love seeing celebrity judges appear in the series. 
Fans love Michael Symon and a celebrity host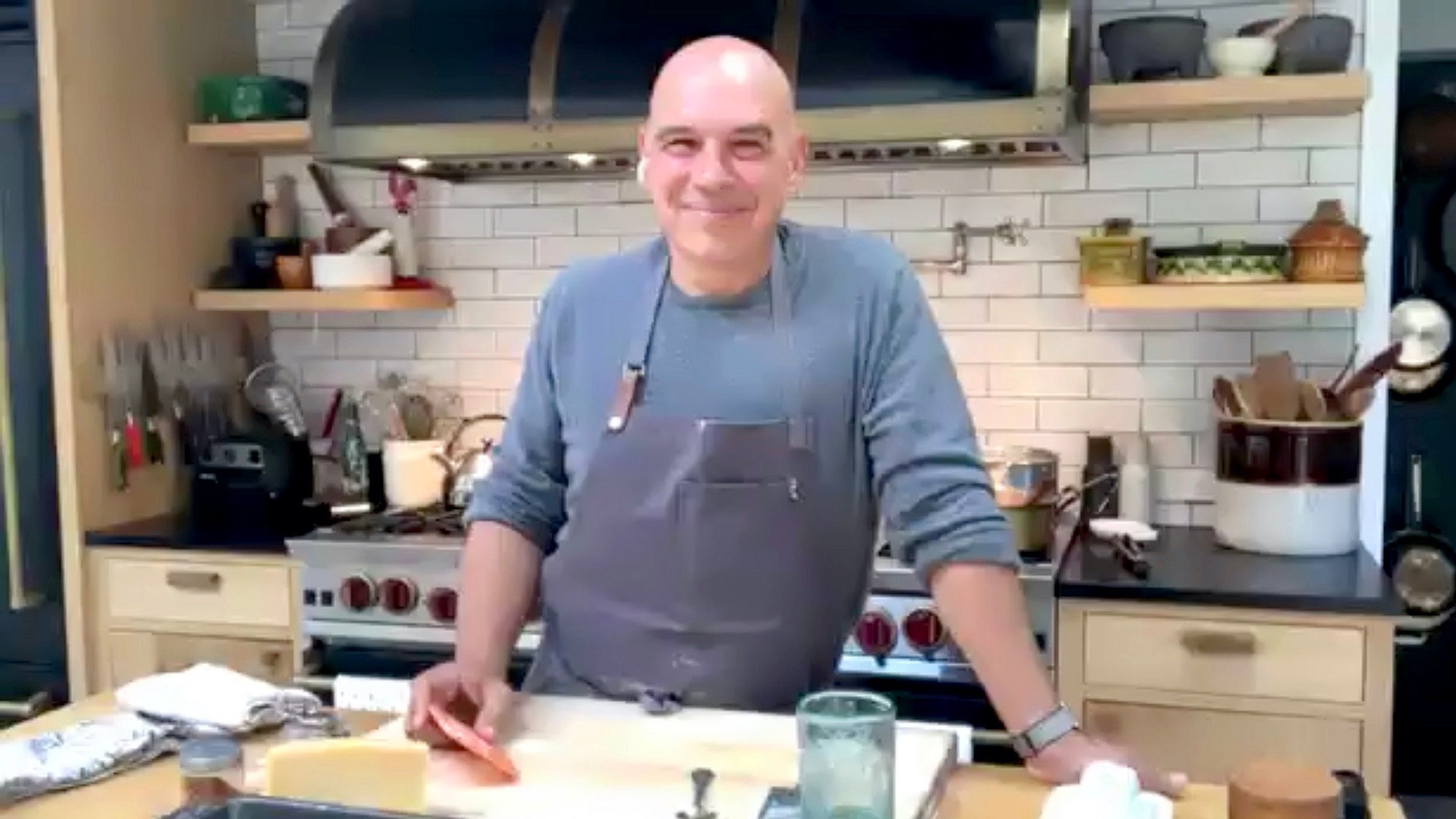 Season 22 of Worst Cooks of America brought back previous recruits for another chance at winning. Symon joined the series to host alongside Anne Burrell. Viewers enjoy seeing Symon act as a mentor. On Reddit, fans discussed their thoughts on the season so far. 
It appears that Symon is having the time of his life on the show. The chef makes fans laugh with many of his one-liners. They see him as someone they would like to hang out and have drinks with. To some, Symon is a "breath of fresh air to the show." 
"I am enjoying Michael Simon on this show. He seems to have a lot of fun no matter what show he's on," one user commented. 
Several people feel like Symon is a great fit for the show. Many fans hope that he returns in later seasons. Symon appears to be one of their favorite Food Network stars. 
Fans view Michael Symon as a professional and decent trainer
Multiple people on Reddit also like how helpful and understanding Symon is to the recruits. When one person cried over forgotten chives, he tells her that it is okay if she did not remember an ingredient. He also helped cut some food to prevent a contestant from hurting themselves. 
Viewers noticed how Symon does not appear surprised to see the recruits cook badly. Not only is the chef a restaurateur, but he also competed in The Next Iron Chef. Symon likely has seen people of all skill levels in the kitchen. 
"You can tell he's worked in a normal restaurant before, which I don't get that from some of other chefs on the network. The way he trains people is what you'd want to see out of a trainer. Doesn't ever talk down to people and explains everything thoroughly. Like we know he's an Iron Chef, but he doesn't carry himself that way. He acts like he's just one of the guys," another user wrote.