Would 'Away' Star Hilary Swank Ever Travel to Mars?
Starring Hilary Swank, the Netflix TV show Away follows a team of astronauts heading to the big red planet. Would Swank herself ever want to go to Mars?
Away, Netflix's new space drama series premiered on Sept. 4, 2020. Starring Hilary Swank, the TV show follows a team of astronauts heading to the big red planet, Mars. Would Swank herself ever want to go to Mars, if science and technology allow it?
The lead cast member of the Netflix TV show 'Away' says playing the main character was harder than she thought it might be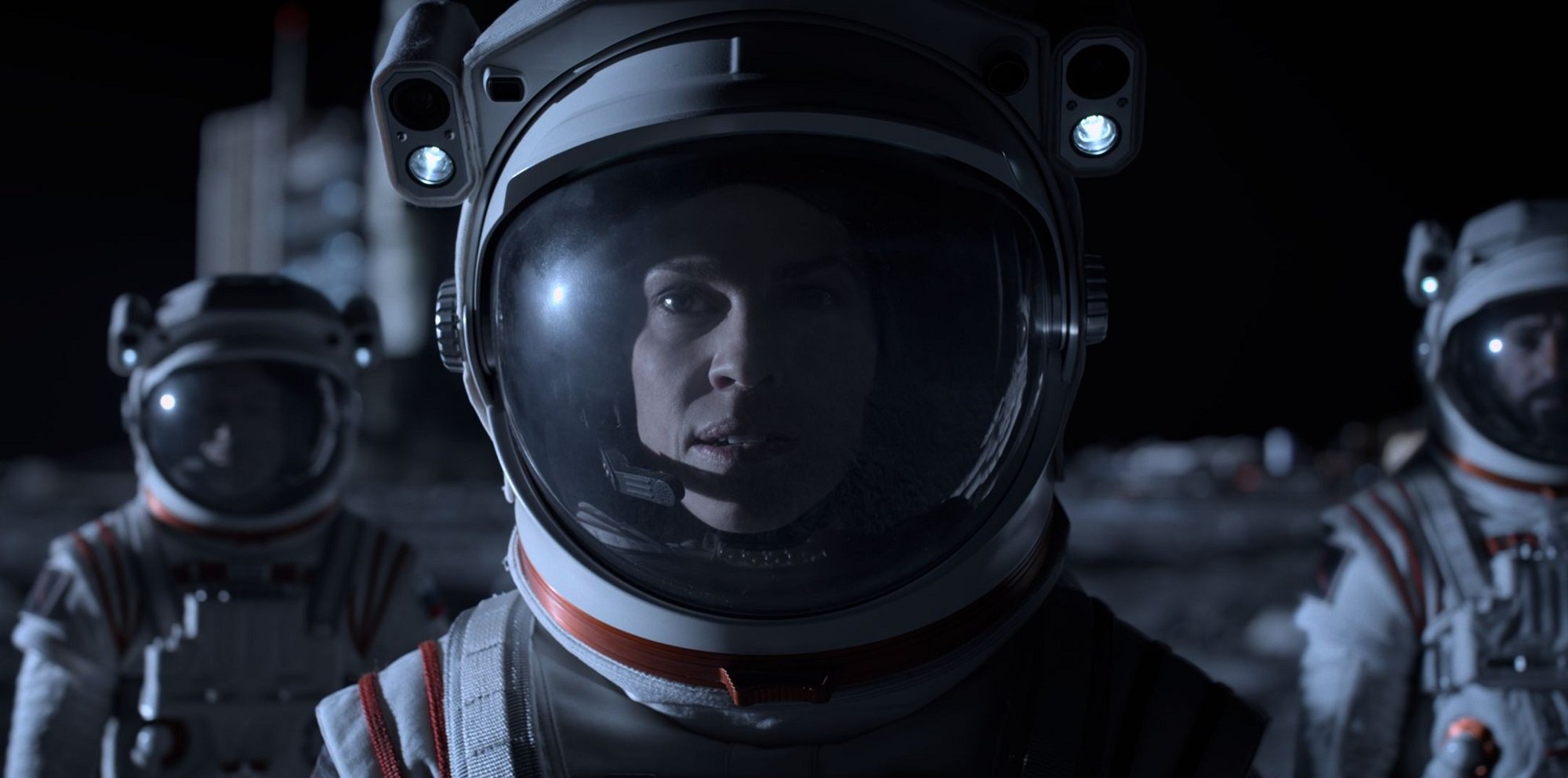 Swank, the 2-time Oscar-winning actor (for Boys Don't Cry and Million Dollar Baby) portrays American astronaut, Emma Green in Away. Green is preparing to lead an international crew in humanity's first mission to Mars. 
In a Golden Globes interview, Swank shared that some aspects of the role were incredibly difficult.
"Playing an astronaut did come with its' fair share of physicality," the Million Dollar Baby star said. "And a big part of that was pretending that being in zero-G was effortless when it took a ton of effort."
While the actor was no doubt in great shape, she was a bit surprised by just how much strength it took to get through the days of shooting.
"It was more challenging than I thought it was going to be," Swank explained, "doing 10 hours a day, for 6 months of filming, while constantly floating around on wires."
'Away' star Hilary Swank reveals why she herself is such a big fan of the series
In an Entertainment Studios interview on YouTube, Swank said about Away: "I love this show for so many reasons." She had only wonderful things to say about her character in the Netflix show:
I also love that the commander of this mission is a female, but that's not made to be the big dramatic point of the story. …I love that the commander is a leader of such strength that includes vulnerability and that is part of her strength.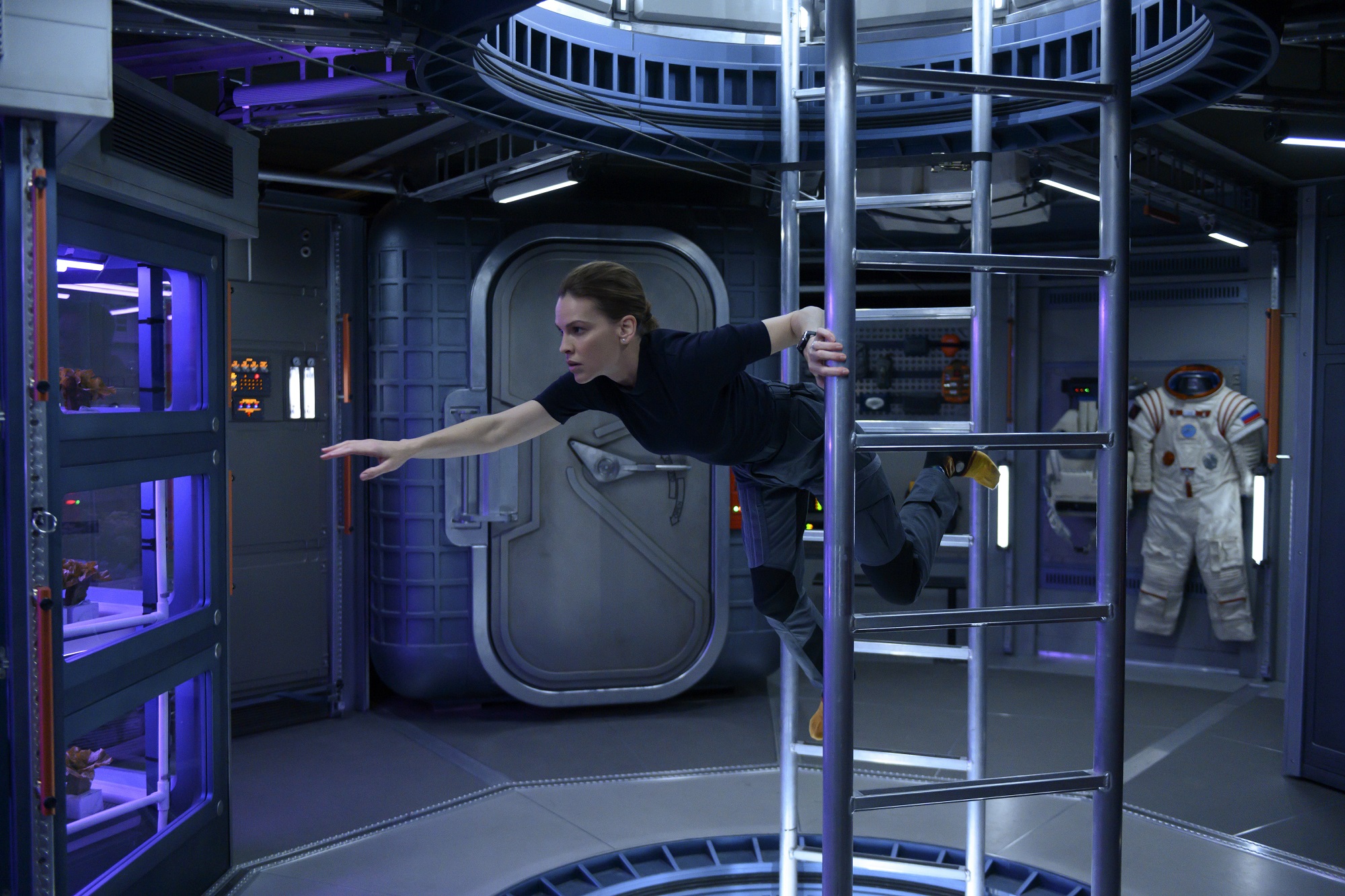 In addition, Swank relished working with the entire Away cast.
"I feel like there's so many things to get excited about it," she gushed. Expanding on the idea, Swank said:
And one of them is the inclusivity of so many races, all working together for a common goal, a place where there's no borders, really breaking through those stereotypes and getting to the commonality which is humanity.
Would the Netflix cast member ever want to go to Mars?
When Swank was asked whether she would ever want to travel to Mars herself, her answer was yes — but with some caveats.
"I would if it didn't take 3 years," Swank explained. In fact, the Away star has had dreams of being in space since she was young. But — maybe she could find a closer celestial body to visit than Mars.
"I wanted to be an astronaut before I wanted to be an actor," she revealed. "I would love to go to the moon or something easier to get to." 
Swank feels a journey of that distance and time would be giving up too much. The actor would be "leaving all the things here that I really am very fond of, and I appreciate, would be too much." However, she's still pretty game.
 "I'd go into space!" the Away star said.